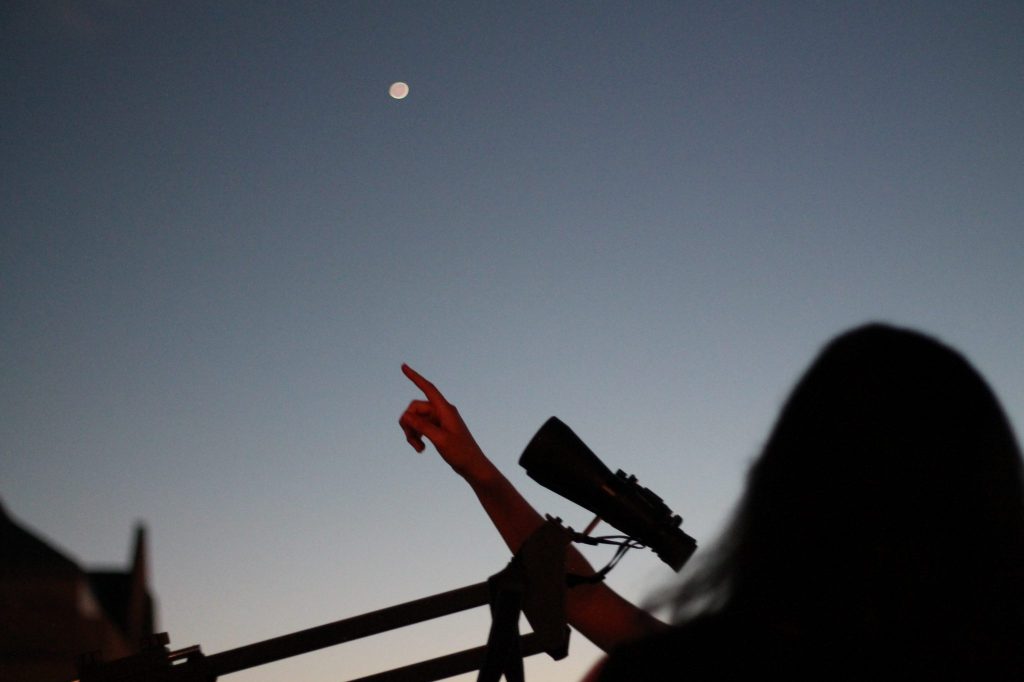 Take a guided tour of the night sky.
Morehead hosts free skywatching sessions every month (weather-permitting). Morehead educators and CHAOS members (from Chapel Hill Astronomical & Observational Society) bring telescopes and guide you through fun observations of stars, planets, moons, nebulae and other celestial objects. You might even see a few meteors!
Check The Weather
It's hard to see stars through a cloud cover, so Morehead cancels skywatching sessions if the weather forecast predicts stormy or cloudy conditions. Cancellation decisions are made as soon as possible — at least two or three hours in advance. To see any cancellation notices, check Morehead's Twitter and Facebook news feeds. You can also call Morehead Guest Relations at 919-962-1236 to check on the status of any skywatching session.