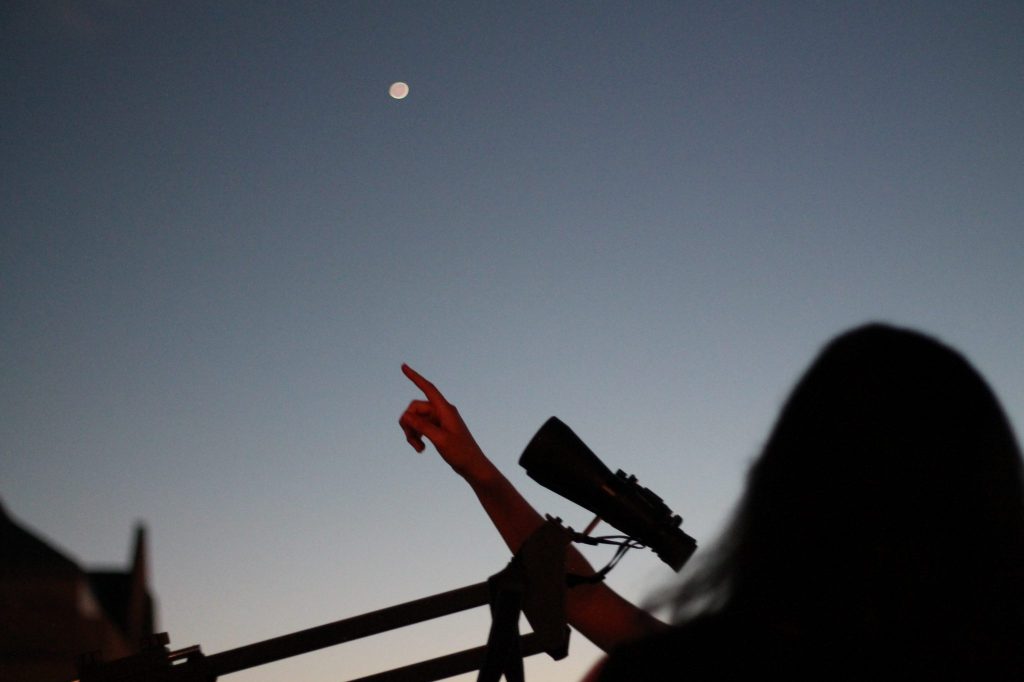 Take a guided tour of the night sky.
Explore the night sky with Morehead each month with our free skywatching sessions! Morehead educators along with our partners, RAC (Raleigh Astronomy Club) and CHAOS (Chapel Hill Astronomical & Observational Society) bring telescopes and guide you through fun observations of stars, planets, moons, nebulae, and other celestial objects. You might even see a few meteors!
Interested in exploring the Carolina night sky at home?
Download the June/July 2023 star chart and use it on clear nights in your own backyard!