Private Skywatching Opportunities Available
Interested in a private Skywatching Science Night for your group? Click here!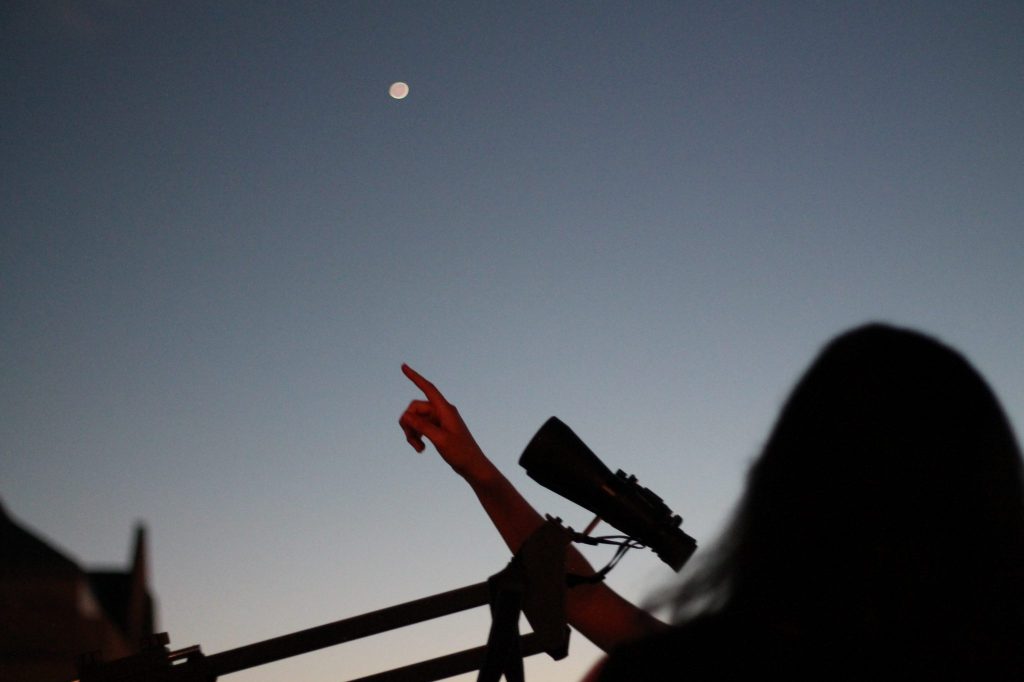 Take a guided tour of the night sky
Explore the night sky with Morehead each month with our free skywatching events! Morehead educators along with our partners, RAC (Raleigh Astronomy Club) and CHAOS (Chapel Hill Astronomical & Observational Society), bring telescopes and guide you through observations of stars, planets, moons, nebulae, and other celestial objects. You might even see a few meteors! Morehead educators also facilitate hands-on astronomy activities to extend your learning.