WE'VE GONE VIRTUAL!
We can't meet in person right now for cafes, but we still want to connect you with scientists, researchers and guest speakers! Please regularly check our calendar for upcoming dates and topics.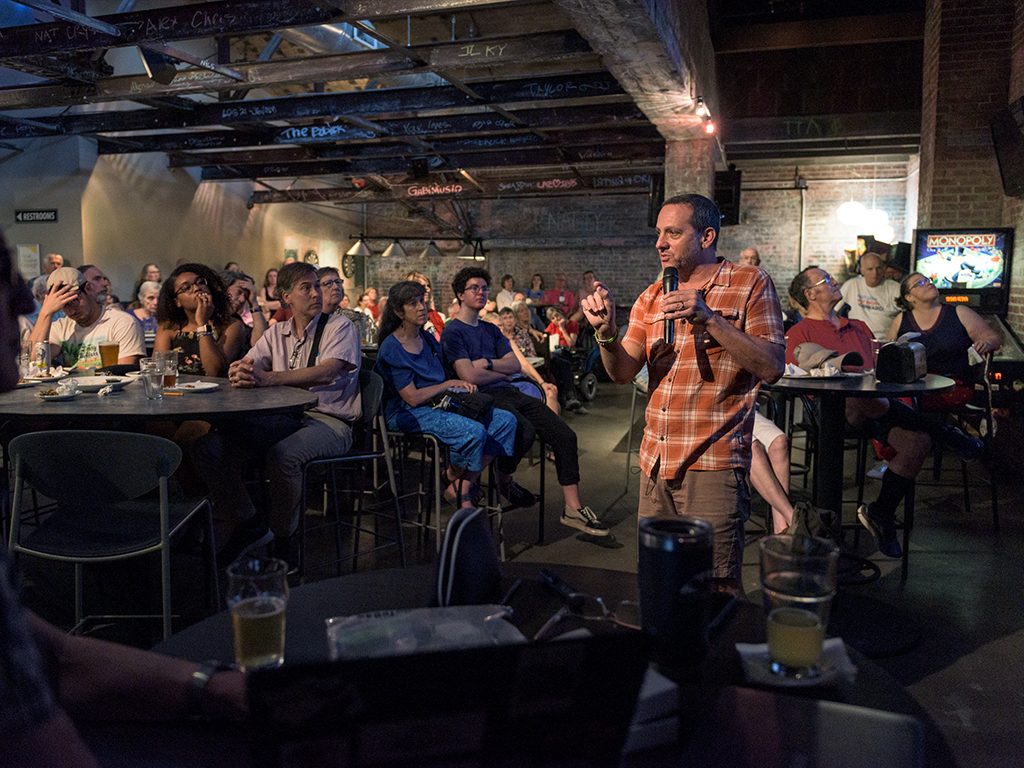 Explore fascinating science topics with us!
Join us on the first Wednesday of every month for Carolina Science Cafe, Morehead Planetarium and Science Center's free, current science awareness program.
Designed for adults, this program explores the science topics making national and international headlines and offers the chance to meet the experts behind the headlines.
You don't need to register…just show up!
Each Carolina Science Cafe features an expert presentation and informal discussion. These programs are held at Top of the Hill restaurant's "Back Bar," which offers a relaxed environment to explore fascinating science topics. Beverages are available from Top of the Hill's menu, and free appetizers – while they last – are provided by Sigma Xi.
Carolina Science Cafe is presented by the North Carolina Science Festival, a statewide initiative of Morehead, founded in 2010.
Curious about previous Carolina Science Cafe Programs? Check out our archive!