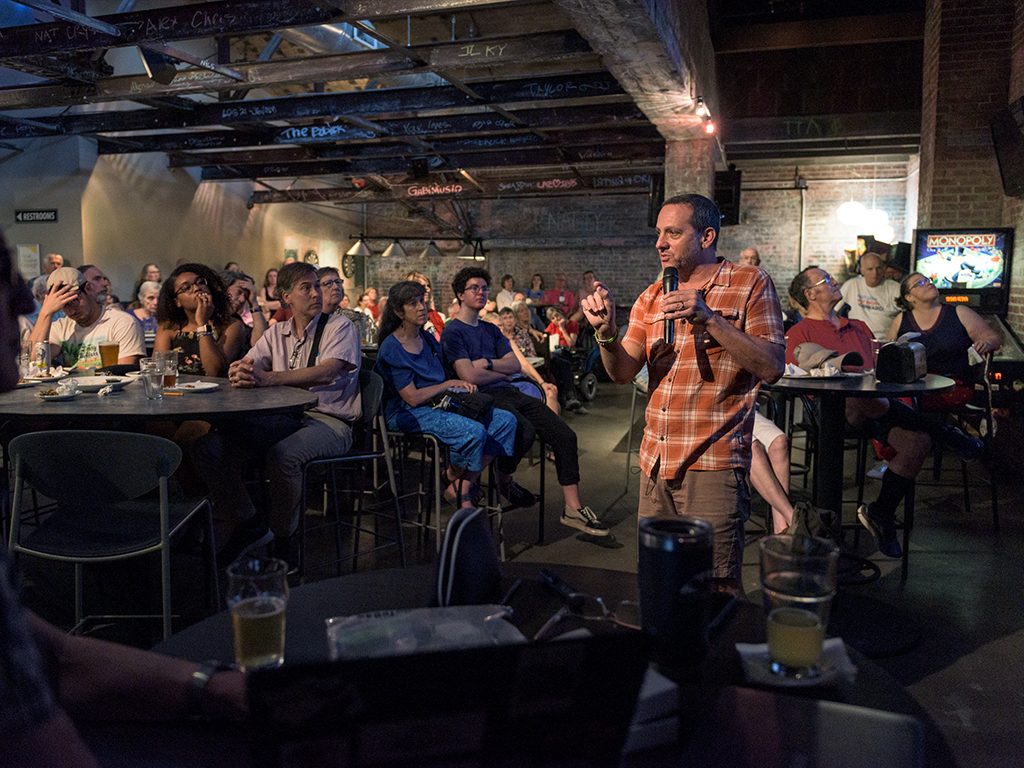 Explore fascinating science topics with us!
Join us on the first Tuesday of every month for Carolina Science Cafe, Morehead Planetarium and Science Center's free, current science awareness program.
Designed for adults, this program explores the science topics making national and international headlines and offers the chance to meet the experts behind the headlines.
You don't need to register…just show up!
The Carolina Science Cafe hosts expert presentations and casual discussions at Haw River Tap & Table in Carrboro, providing a comfortable atmosphere to delve into intriguing scientific topics. Beverages can be purchased from Gizmo's menu, and free appetizers are available from Sigma Xi (while supplies last).
Carolina Science Cafe is presented by the North Carolina Science Festival, a statewide initiative of Morehead, founded in 2010.
Upcoming Cafes
August 1st – Theoretical Cosmology | Dr. Adrienne Erickcek, UNC Physics & Astronomy
September 5th – Spatial Epidemiology | Dr. Michael Emch, UNC Geography & Epidemiology
October 3rd – Antiviral Drug Development | Dr. Timothy Sheahan, SOP-Eshelman Institute for Innovation
November 7th – Dismantling the Stigma of Men's Health | Dr. Marc Rogers, UNC Urology Clinic
December 5th – Creative Cartography | Dr. Javier Arce-Nazario, UNC Geography
Curious about previous Carolina Science Cafe programs? Check out our archive!
Sign up below to be notified about future CSC programs and events.