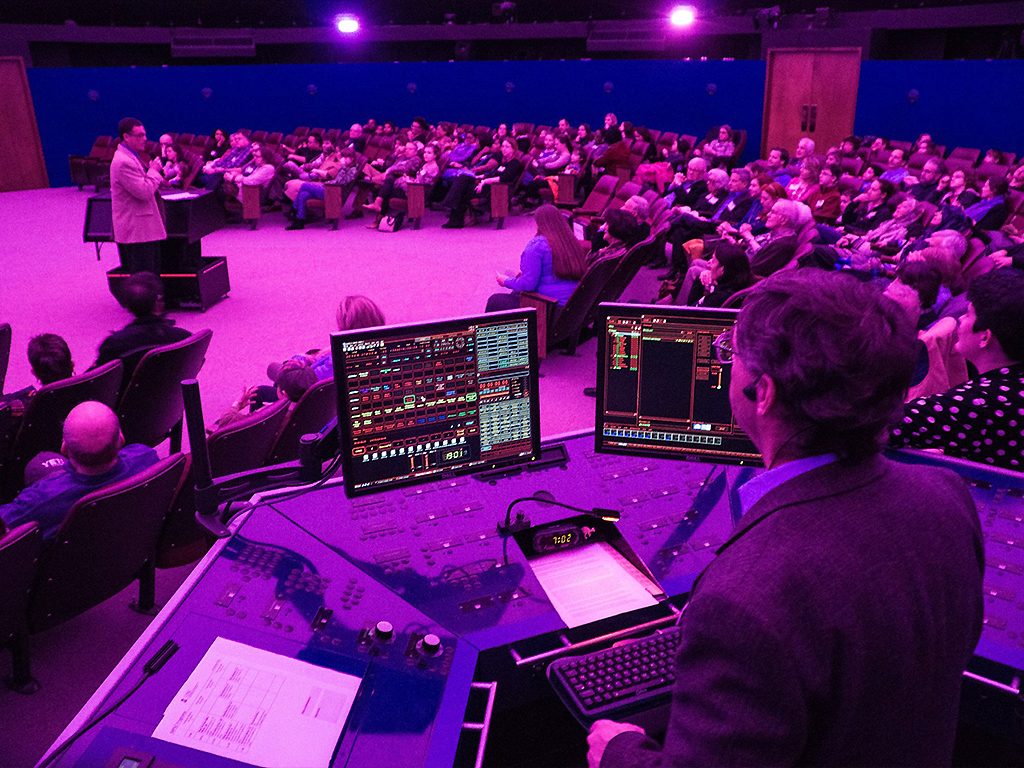 Explore the night sky under the planetarium dome!
Learn how to identify the planets, bright stars and constellations that are easiest to find during the current season, with expert guidance from a Morehead astronomy educator. You'll hear stories and legends from various cultures about the visible star patterns. You'll also receive a season-specific update on eclipses, meteor showers and other astronomical phenomena.
For adults and older teens*
Starry Nights
Adults: $15.95
Children/College Students/Seniors/ Military (& Veterans)*: $13.95
*Show recommended for ages 13+
Groups of 15 or more people may reserve a private showing of a Starry Nights program. This private show must occur within one week before or after the date of the scheduled public program. Private show pricing applies.
To reserve a private show, call our Reservations team at 919.843.7993 during regular business hours. You must request a private show at least two weeks in advance. Private showings are dependent upon staff availability and availability of the GSK Fulldome Theater.
Guest Services
mpsc_tickets@email.unc.edu
919.962.1236
Please Note
*Starry Nights programs are designed for adult learners and are open to teens with a strong interest in astronomy and science. For children younger than 13, Morehead offers Star Families, which is designed to suit the learning styles of children ages 7-12.