The completion of our renovation signifies Morehead's transformation into a full-service science center with highly interactive exhibits that explore all disciplines of science. Newly installed exhibits on multiple floors of the building explore astronomy, biology, biomedical engineering, public health and more.
Ivan R. King Gateway Gallery
The Gateway Gallery is located in Morehead's rotunda and contains exhibits that highlight the impact of UNC-Chapel Hill and Morehead on astronomy science. Guests may also enjoy the building's historic portrait gallery in this space.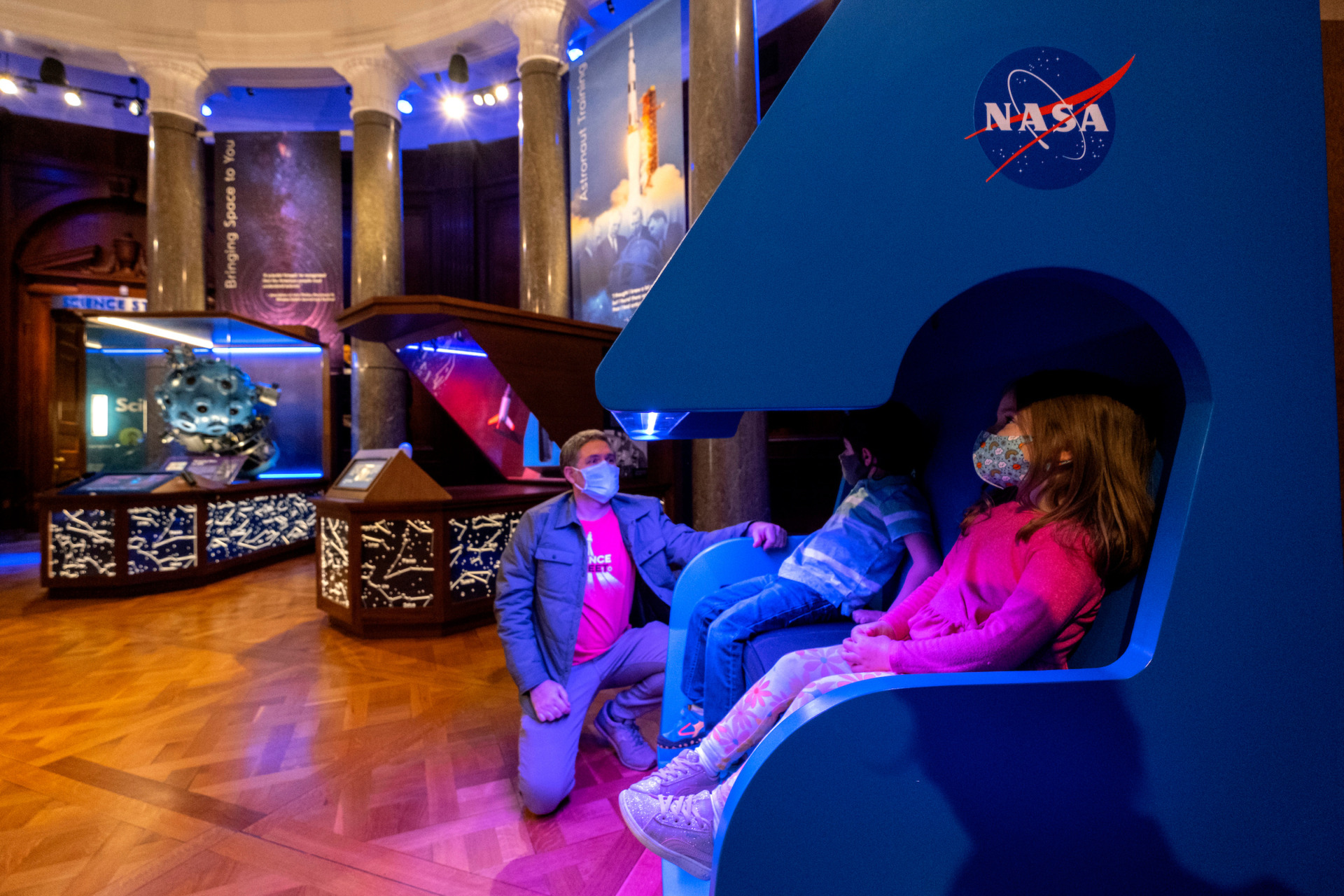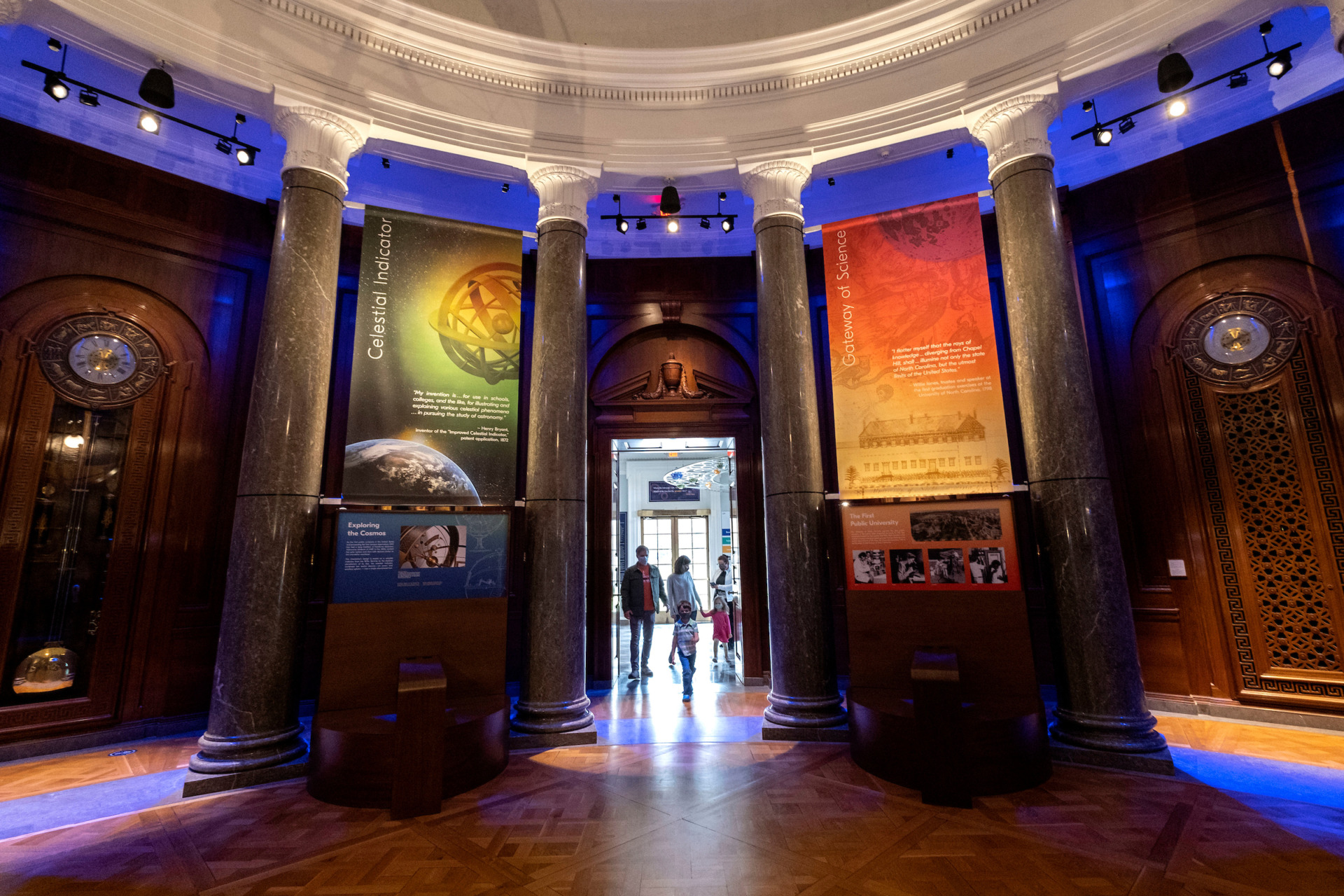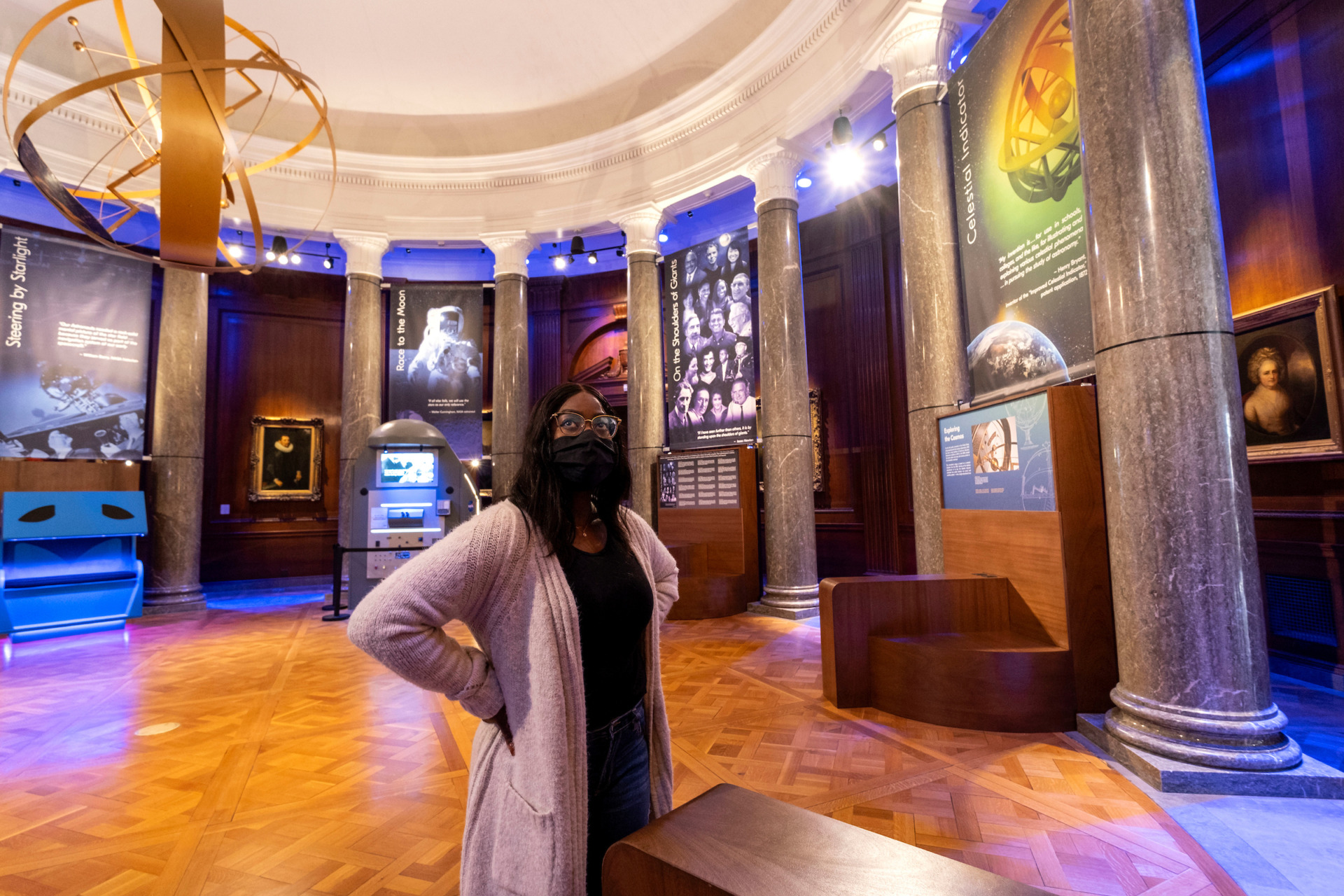 Breakthrough Hub
Explore current research by UNC scientists in our new Breakthrough Hub. The largest transformation in the building, visitors will find interactive exhibits exploring Public Health, Astronomy, Marine Science, Plant Ecology, and Biomedical Engineering.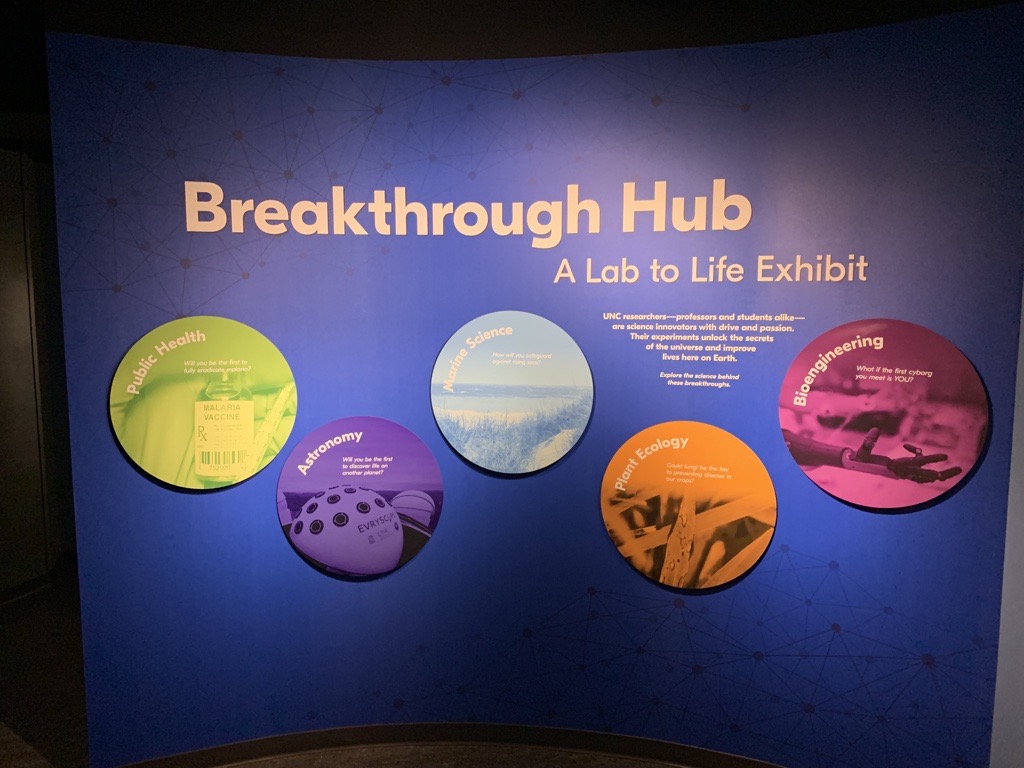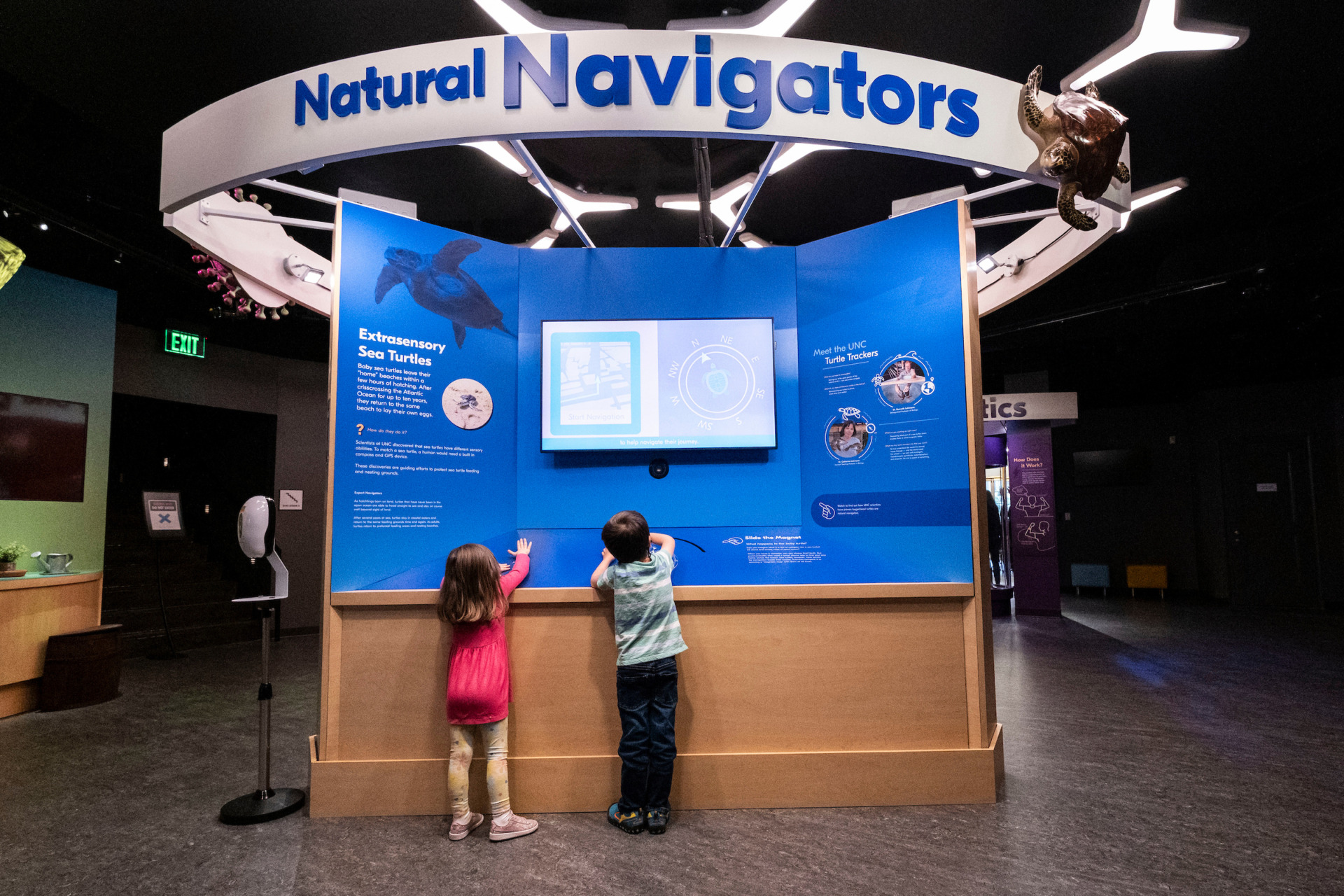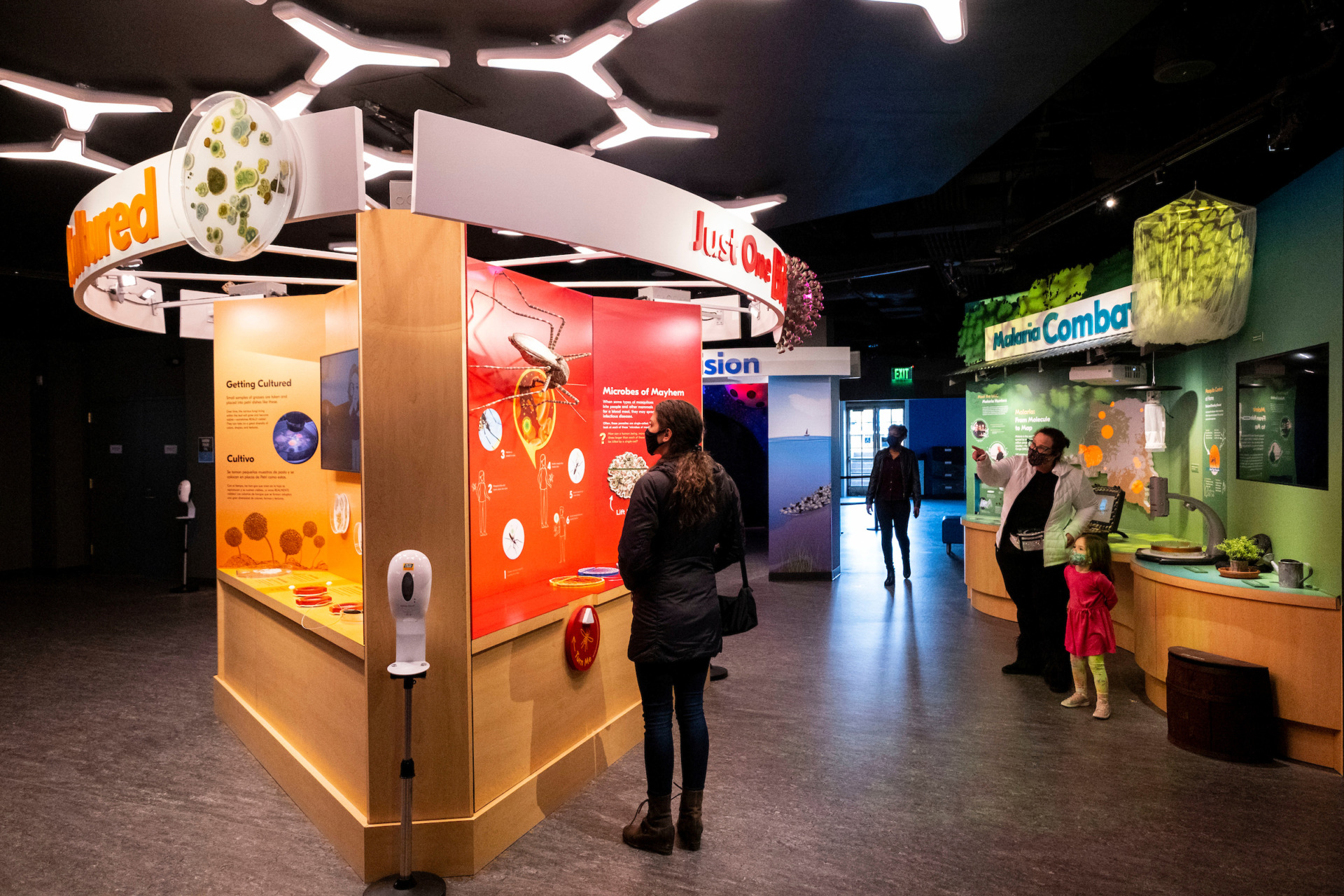 Hidden No More
The Hidden No More project allows visitors to explore the relationship between light and color through hands-on activities, virtual reality experiences, and more. The exhibit is accessible via the Breakthrough Hub. Learn more about this initiative here.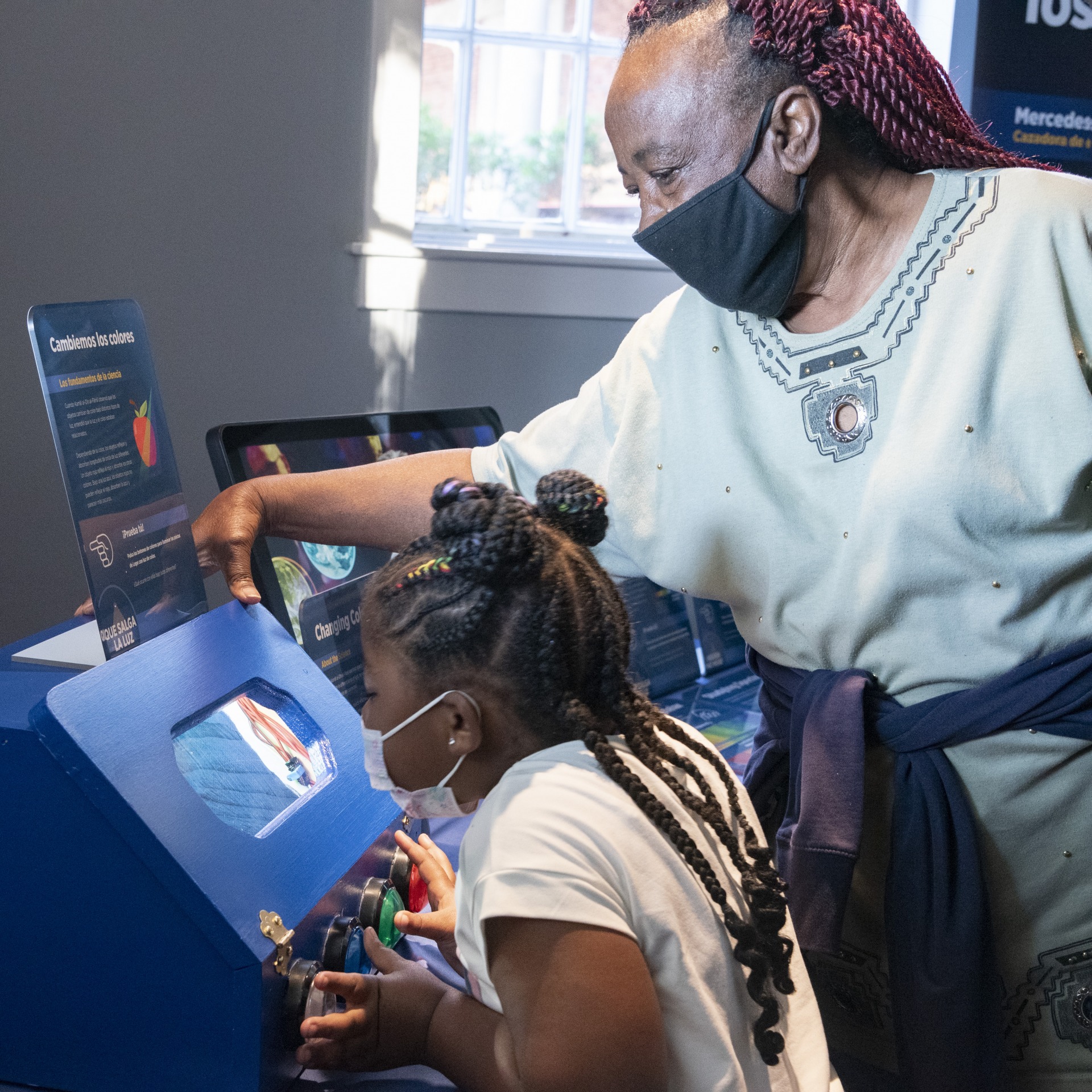 ---
To The Moon & Back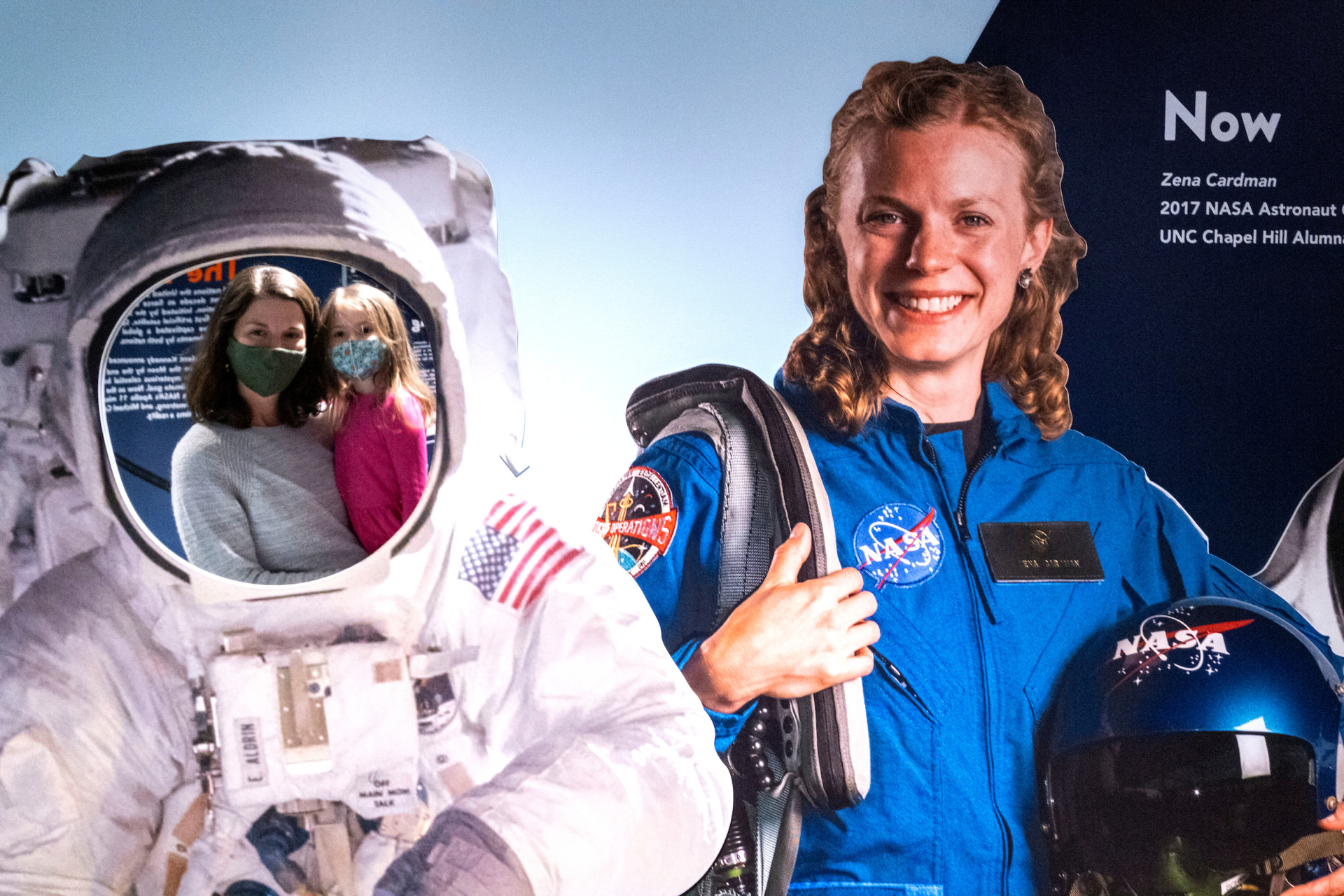 Are you an educator?
Ask about our Exhibit Challenge Guide to use during your field trip to Morehead. It features brief descriptions and comprehension questions to deepen the learning experience for your class.