Learn by building and discovering in our new STEM tinkerspace
The Launch Lab is new to Morehead—complete with open worktop spaces, maker challenges, tools, and equipment.
Visitors can participate in self-guided activities designed to promote discovery and exploration through hands-on, maker-centered activities. Morehead staff are present to provide assistance (like helping you use equipment) and to teach skills such as soldering.
Access for the Launch Lab is available with each admission ticket (unless reserved for a special event).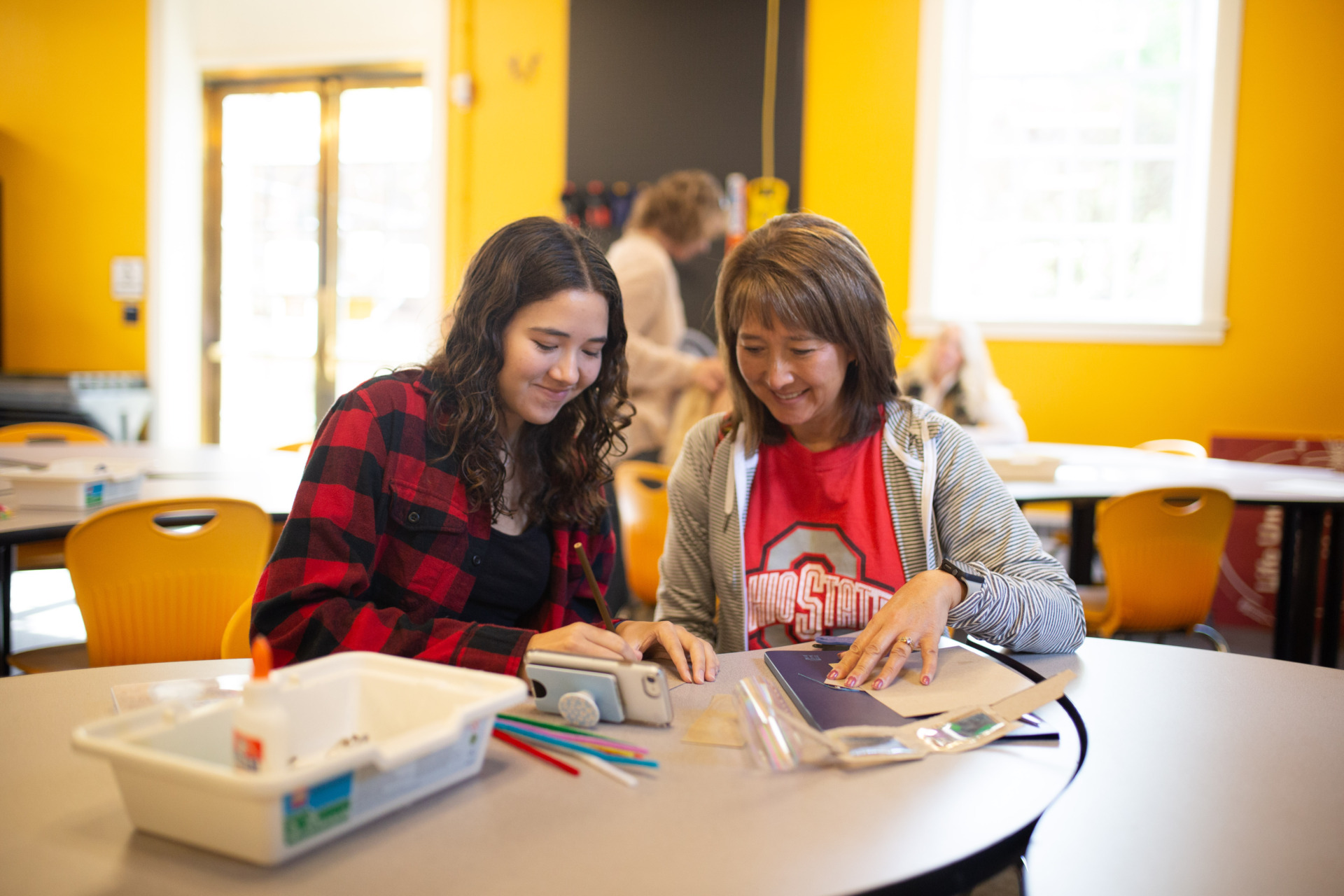 ---
Groups & Educators
For Grades 1-12
Length: 45 minutes
Maximum participants: 30 students per session
Group Visit/Field Trip Add-On
Learn the basics of hand movement by using common materials to create a model hand that actually moves. Students will use straws, yarn, and cardboard to build artificial ligaments and bones and see how these things work together inside your hand.
Grade Level Recommendations: Grades 1-4
Valves are all around us and inside us as well! Using a variety of materials, students will create simple types of valves, test their effectiveness, and discover research being done in the use of artificial heart valves inside the human body
Grade Level Recommendations: Grades 3-5
Light pollution affects animals, astronomers, and human health! Learn about this growing issue and what can be done to solve it by designing better streetlights and measuring equipment. Students will create simple circuits and use testing equipment to see how light can be kept on Earth where it is needed.
Grade Level Recommendations: Grades 6-12
Researchers at UNC are actively exploring the world of the very small and studying the interactions between plants, fungi, and disease. In this class, students will create a microscope for use with a tablet or cell phone and use it to explore the world outside.
Grade Level Recommendations: Grades 7-12