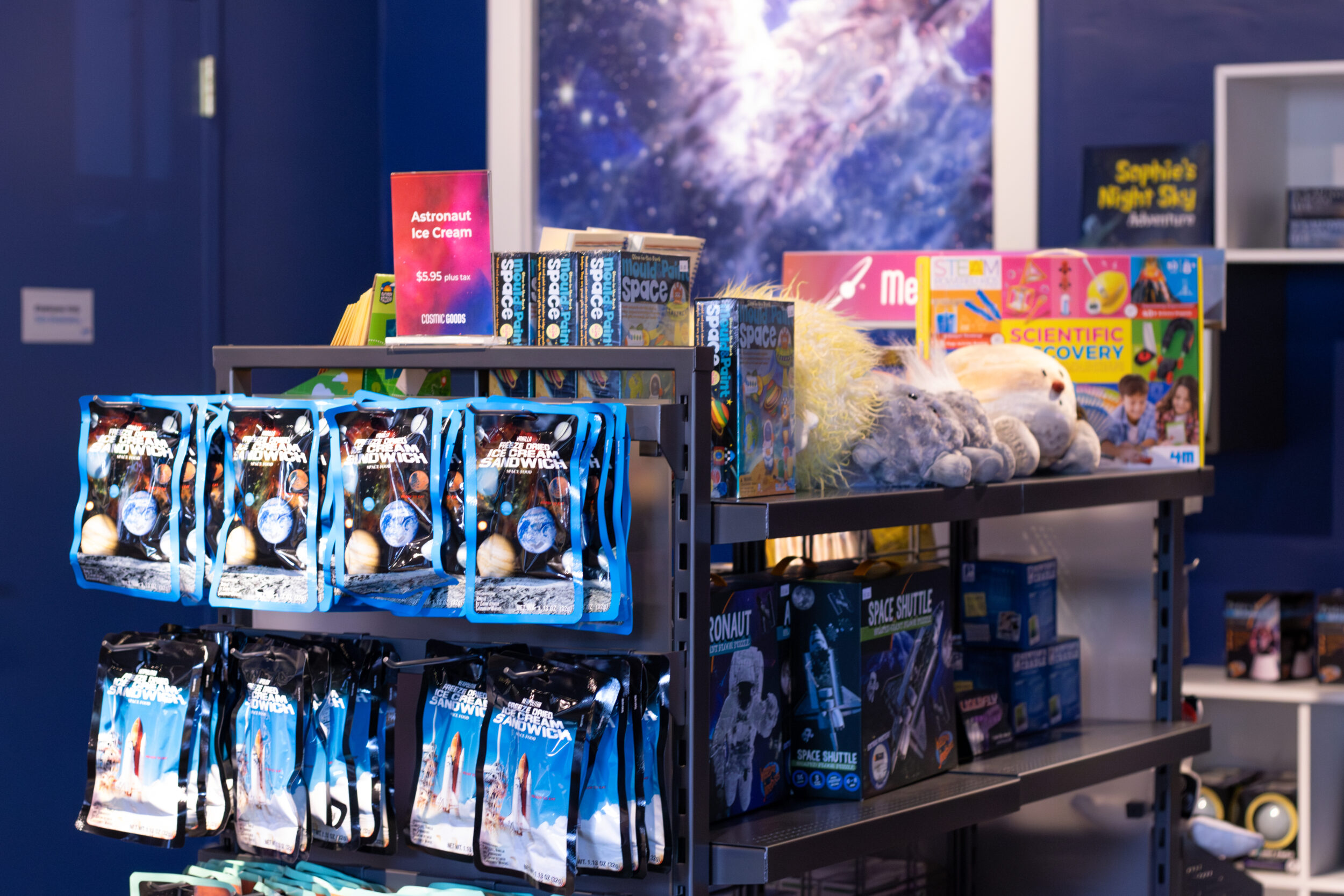 Cosmic Goods is open during public hours. For public hours, please go to the Plan a Visit page. Cosmic Goods is also open during school field trips for field trip participants.
Find the perfect gift for even the most curious minds
Cosmic Goods, Morehead's gift shop, is filled with one-of-a-kind treasures to amuse and inspire children and adults alike. You're sure to find the perfect item to ignite a spark of curiosity and creativity that continues to glow after your visit to Morehead!
Merchandise includes:
astronaut ice cream
astronomy guidebooks
science books and games
star projectors for bedrooms or playrooms
glow-in-the-dark stars and planets
space and science-themed apparel
kits for home experiments
silver and amber jewelry
brass sundials and home and garden decor
memberships and more!
Location
Cosmic Goods is located on the lower exhibit floor.
---
Share the history of Morehead with young readers
Get your very own copy of Tony Jenzano, Astronaut Trainer: The Man Who Made the Stars Shine. Perfect for grades 2 through 5, this biography of astronaut trainer Tony Jenzano shows how a son of immigrants provided life-saving training for astronauts in the United States space program. Jenzano is one of many lesser-known people who helped America's first space explorers get to the moon safely. From 1960 to 1975, he oversaw celestial navigation training for 62 NASA astronauts— including Neil Armstrong, Buzz Aldrin, and Jim Lovell— at Morehead Planetarium in Chapel Hill, NC.
---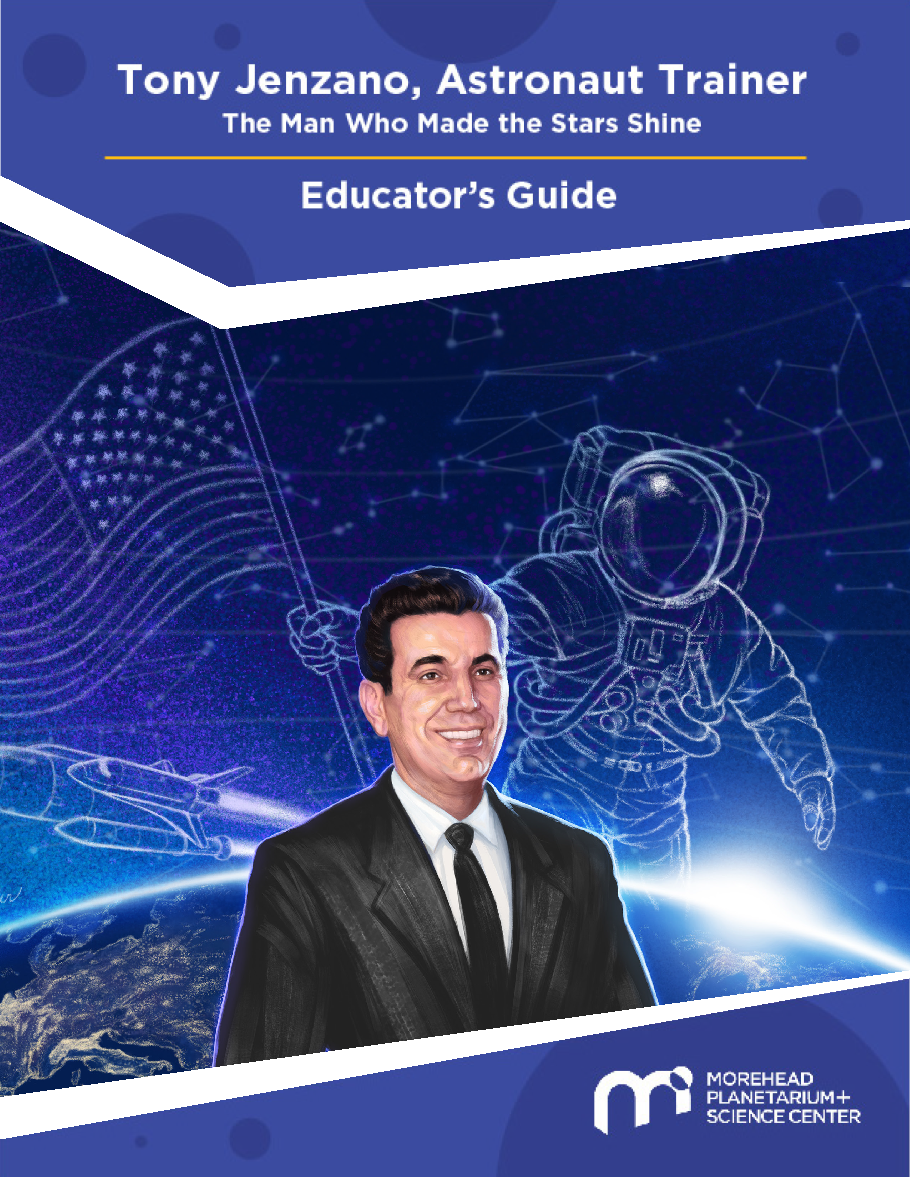 Bonus
Download a free curriculum guide to extend the educational value of this book.