Please Note
Our gift shop is temporarily closed but you can still buy merchandise at our box office/front desk located in the Joan Gillings Atrium. We have a variety of merchandise available including books, tee shirts, experimental games, and more.
Find the perfect gift for even the most curious minds.
The Gift Shop is filled with one-of-a-kind treasures to amuse and inspire children and adults. You're sure to find the perfect item to ignite a spark of curiosity and creativity that continues to glow after your visit to Morehead!
Gift options include:
astronomy guidebooks
science books and games
hand-crafted pottery
star projectors for bedrooms or playrooms
glow-in-the-dark stars, planets and even dinosaurs
silver and amber jewelry
stained glass vases and suncatchers
brass sundials and garden decor
kits for home experiments
memberships and more!
---
New children's book, fresh off the press
Our publishing house is now open! Get your very own copy of Tony Jenzano, Astronaut Trainer: The Man who Made the Stars Shine.
Perfect for grades 2 through 5, this unique biography of astronaut trainer Tony Jenzano shows how this son of immigrants provided life-saving training for astronauts in the United States space program. Tony Jenzano is one of the many lesser known people who helped America's first space explorers get to the moon safely.
From 1960 to 1975, he oversaw celestial navigation training for 62 NASA astronauts—including Neil Armstrong, Buzz Aldrin, and Jim Lovell— at Morehead Planetarium in Chapel Hill, NC.
---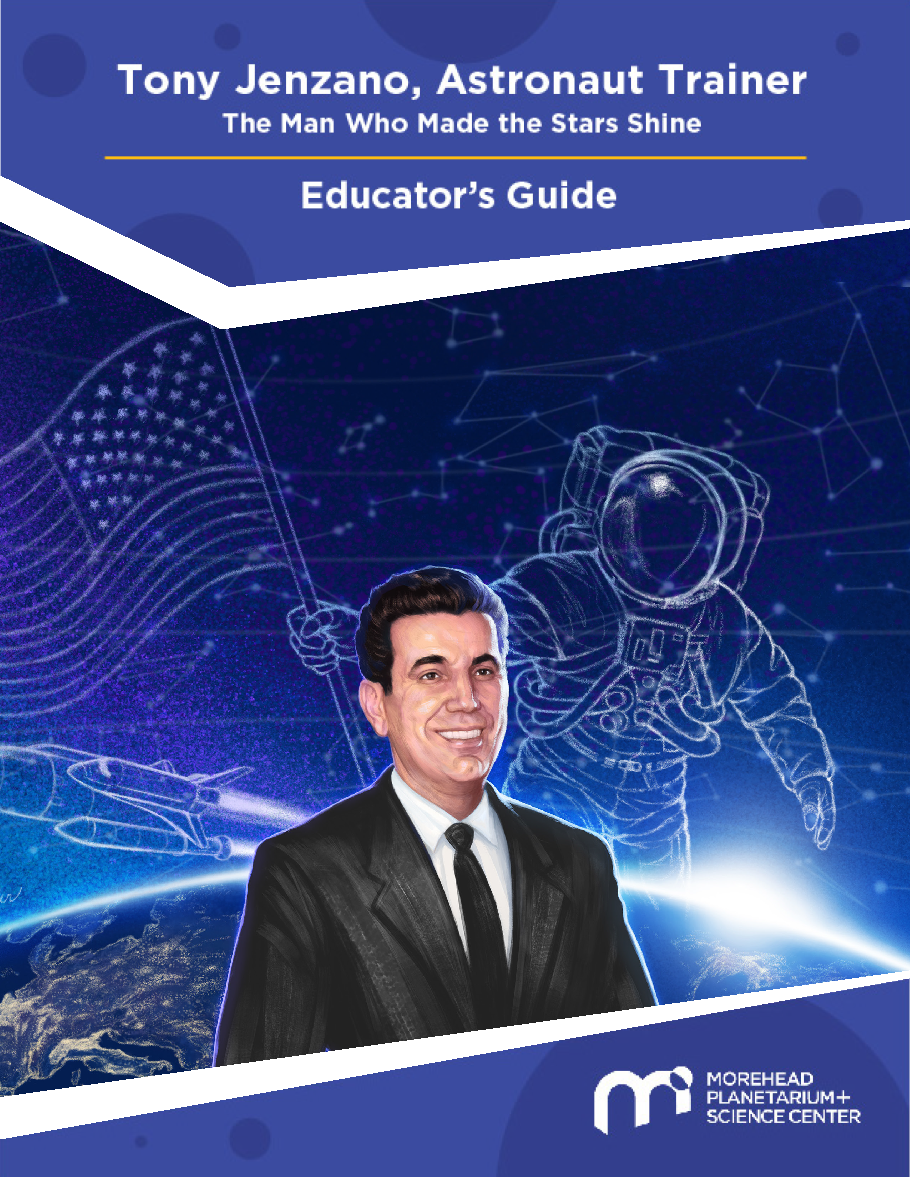 BONUS
Download the free curriculum guide to extend the educational value of our children's book.