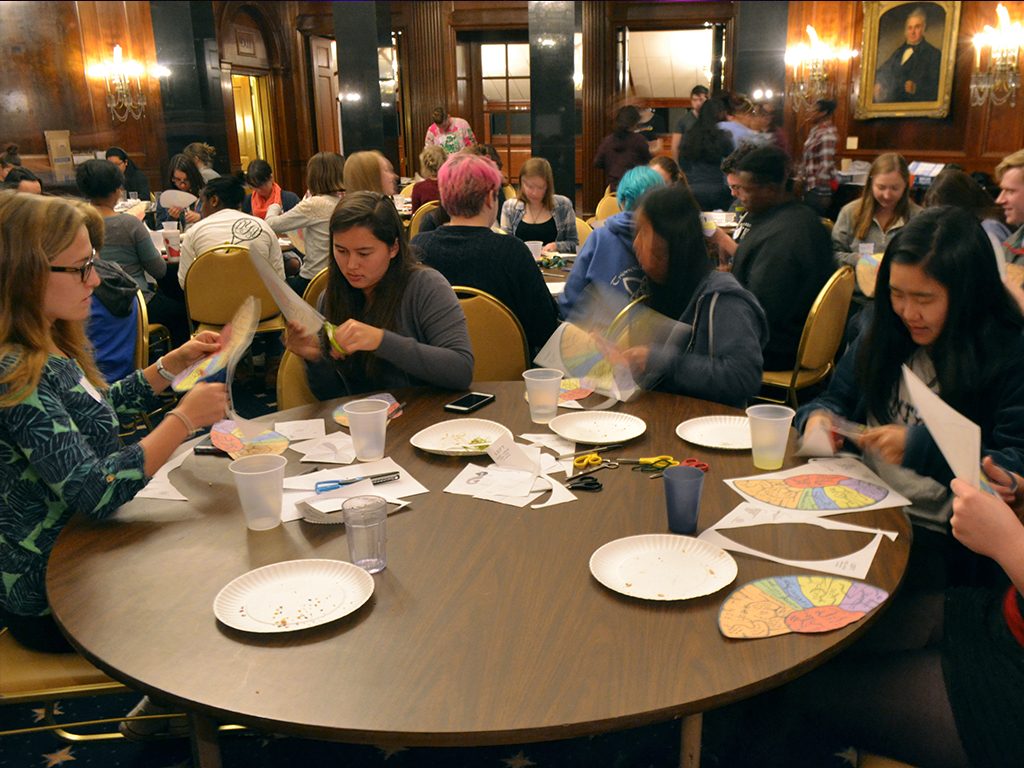 Calling all teens: Let's explore current science!
Want to talk with scientists about their work? Meet other teens who like science as much as you do? Share your ideas and learn what others think, too?
Open Minds: Teen Science Cafe is for you! This program is just for young adults, ages 13-18, and it's free! We'll gather for pizza on the front porch of Morehead and enter the Fulldome Theater from there.
Read below for more details.
Teen Science Cafe
FREE | No registration required
Held on the third Friday of each month, September through May
5:30 p.m. – 6 p.m.: Free pizza or other food
6 p.m. – 7:30 p.m.: Discussion & activities
*Please Note: Depending on scheduled activities, the program may end between 7 p.m and 7:30 p.m.
To present Open Minds: Teen Science Café, Morehead partners with the North Carolina Museum of Natural Sciences, which hosts Open Minds Cafe programming in Raleigh. These teen science events are funded by a grant from the Duke Energy Foundation.​
Teen Science Cafe is for teens, by teens. That means that much of the decision-making is done by the Teen Advisory Board.
During our meetings, you'll help work out what speakers we host, social media strategies, games/trivia, and practice your leadership skills, among other benefits. Members of the Board should expect to meet 1-2 times per month (including cafes).