About the UNC Science Expo
The UNC Science Expo is an annual opportunity for students and faculty at UNC – as well as our partners from around the triangle – to share their research with families via hands-on science demonstrations and activities.
This free event allows visitors to engage with scientists and researchers from a wide variety of backgrounds, including chemistry, physics, marine sciences, archaeology, and over 30 other organizations at UNC-Chapel Hill.
With over 125 tents, 7 stage performances, and 25 tours of 11 different labs, the 2019 UNC Science Expo offered 10,000 visitors of all ages and backgrounds opportunities to pursue their passion for STEM. Check out the 2019 UNC Science Expo report for additional information.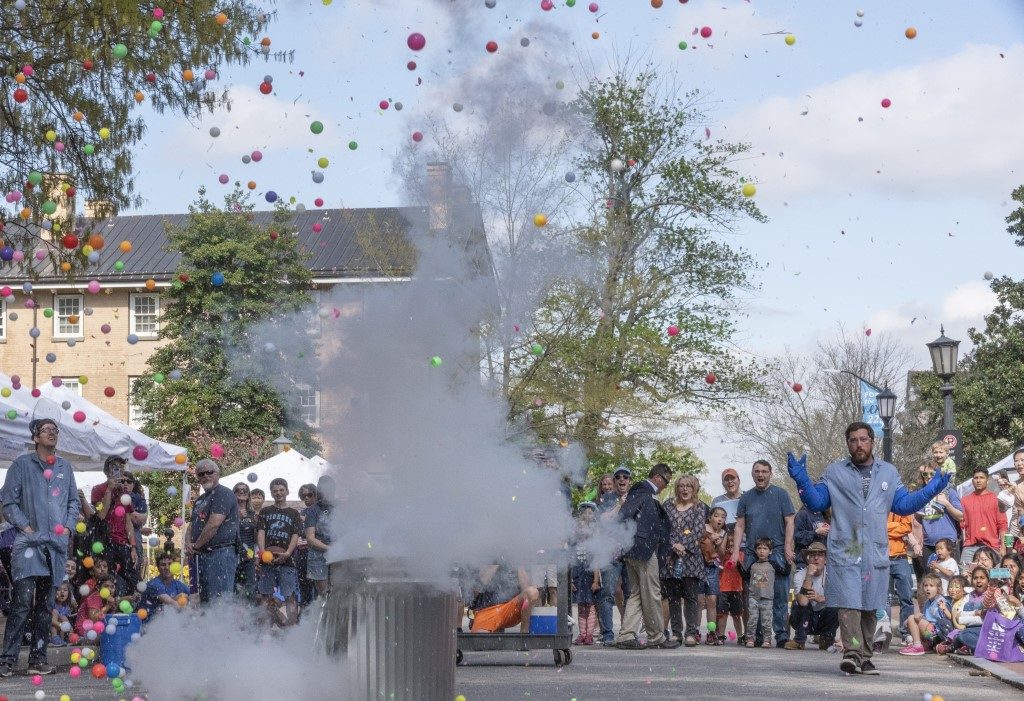 2020 Expo
When: Saturday, April 4, 2020 11 a.m. – 4 p.m.
Where: Cameron Avenue, UNC-Chapel Hill
Check back later for more details – including the schedule of performances, lab tours, and more!
Admission is FREE.
No registration is required.
Food trucks will be on-site for lunch, snacks and drinks.
Bring your own water bottle to enjoy fresh, clean water from the Blue Green Machine water purifying system.
Restrooms are available in the Campus Y building, Phillips, Chapman and Sitterson Halls. Portable toilets are located at each end of Cameron Avenue.
Free parking: Stadium Drive, Cobb parking deck, Nash, Park Place and Bell Tower parking lots. Paid parking: At metered street spaces or at the Rosemary Street parking decks.
Bus and car parking: On Skipper Bowles Drive near the Dean Smith Center; catch the free U bus to campus.