About the UNC Science Expo
The UNC Science Expo is an annual opportunity for students and faculty at UNC to share their research with families in a fun, festival atmosphere. This year, we're shifting our plans to an entire week celebrating all the amazing and important STEM research that happens right here on campus!
In 2021 we celebrated our first-ever UNC Science Week from April 12th-17th, providing participants from all over the world the opportunity to engage with scientists and their innovative research over a full week of events. Who knows what's in store for 2022?
Stay tuned for more information!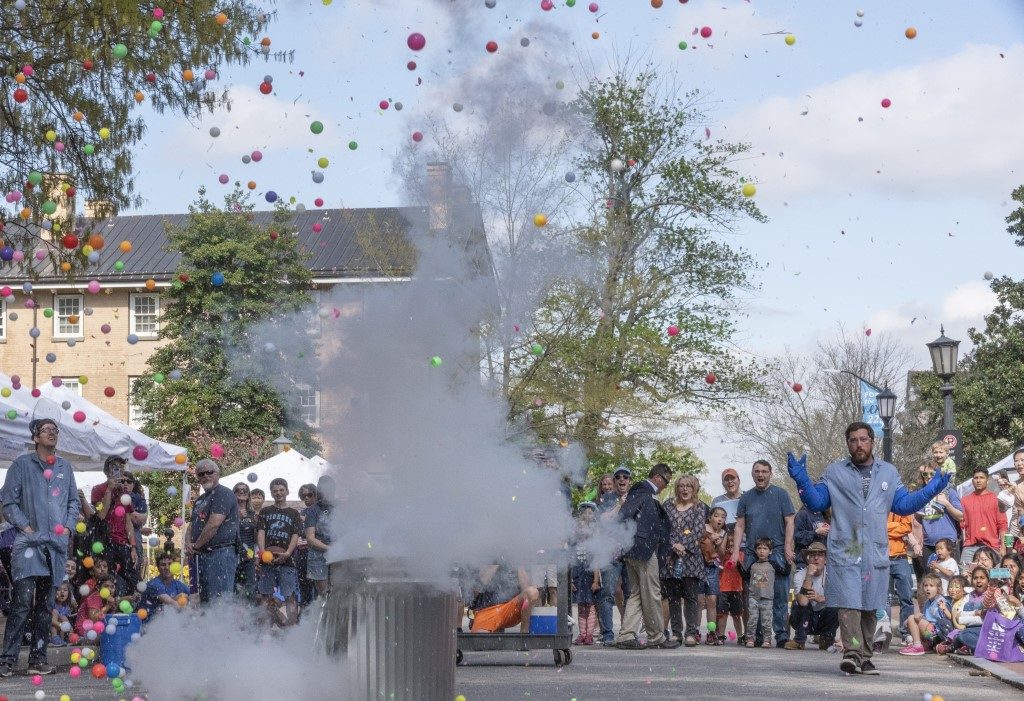 2022 Expo
Check back later for more details.
Stay tuned for more information, including the schedule of events.