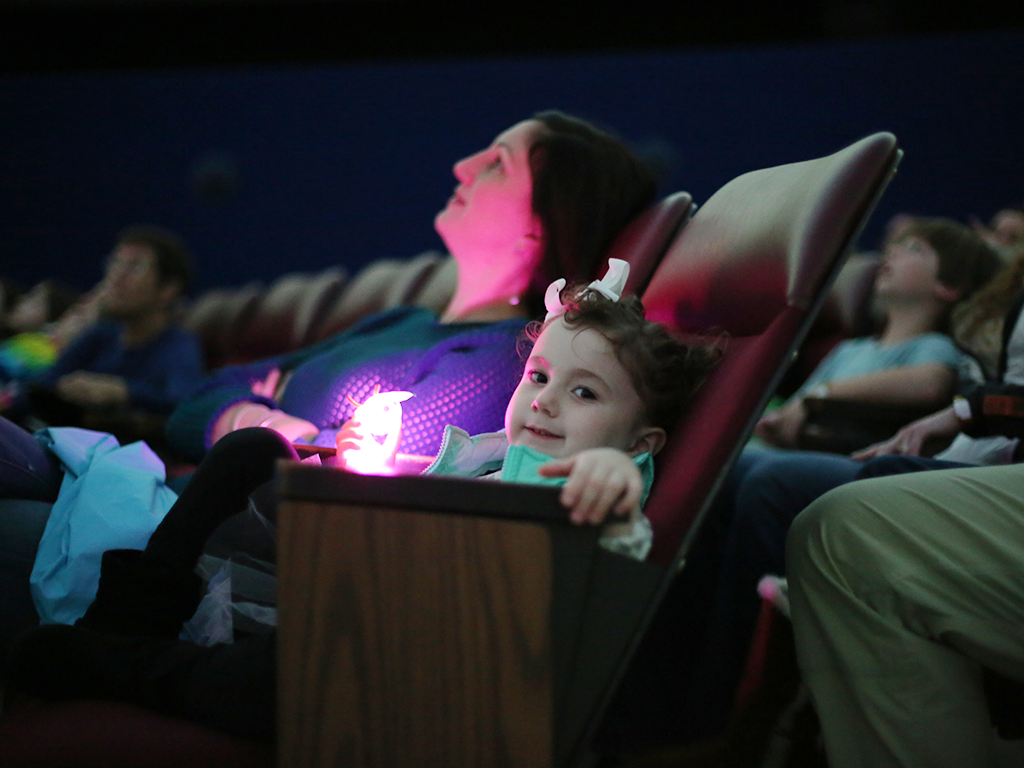 Explore astronomy themes as a family!
The Star Families series is designed for children (ages 7-12) accompanied by their families. This special program is also good for Scout troops, 4-H clubs and other groups that involve children and caregivers learning together.
Star Families
Adults: $15.95 (plus tax)
Children, students and senior citizens: $13.95 (plus tax)
Tickets can be purchased online or in our gift shop and are based on availability.
To purchase tickets, click the button above. This will take you to our online show and sales calendar, which is pre-searched to list all upcoming sessions of Star Families. Click on your choice of show to purchase tickets.
Typically, tickets go on sale about a month in advance. If you have questions about online ticket sales, let us know at mpsc_tickets@unc.edu.
Groups of 15 or more people may reserve a private showing of any Star Families program. This private show must occur on a date within one week before or after the date of the scheduled public program. Private show pricing applies.
To reserve a private show, call our Reservations team at 919.843.7993 during regular business hours. You must request a private show at least two weeks in advance. Private showings are dependent upon staff availability and availability of the GSK Fulldome Theater.