STEMville Science Spectacular
Explore STEM careers in new and exciting ways at the STEMville Science Spectacular!
Designed for Grades 4 – 7
Whether you're from the beach, the mountains, or anywhere in between, STEMville is the place for you. Join us at Morehead Planetarium & Science Center, on the campus of UNC Chapel Hill, for a spectacular afternoon. Participants will meet inspiring local scientists and UNC students, enjoy hands-on activities like bandaging wounds and building wings, and travel through the universe with a live planetarium show in the GSK Fulldome Theater. Event t-shirt, swag items, and meal included.
This event has a target focus on underserved and underrepresented groups in STEM; however, all are welcome to attend.
This event is part of the North Carolina Science Festival (NCSciFest), an annual statewide initiative of Morehead.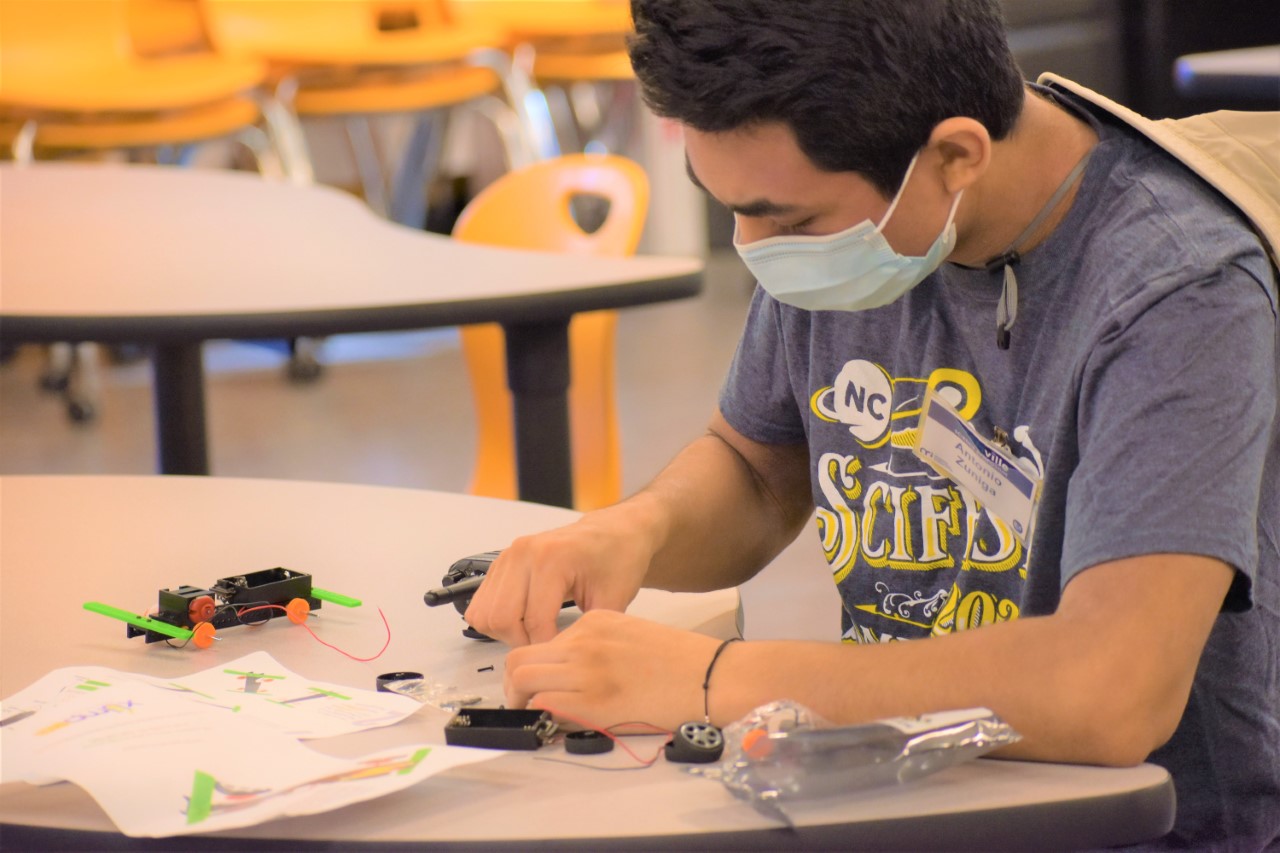 2022 STEMville Spectacular Event
Saturday, April 2, 2022
1:30 p.m. – 5:30 p.m.
Morehead Planetarium & Science Center
250 E Franklin St, Chapel Hill, NC 27514
Register Now
NCSciFest 2021
This is an official event of NCSciFest 2021. Participants are encouraged to explore the complete calendar of events for more exciting science events happening in North Carolina from April 1-30! Learn more here.