STEMville Science Spectacular
Explore STEM careers in new and exciting ways at the STEMville Science Spectacular!
Designed for Grades 4 – 7
Morehead Planetarium & Science Center, on the campus of UNC Chapel Hill, invites inspiring local scientists and UNC students to lead hands-on STEM activities for underserved and underrepresented groups in STEM. Past activities have included microscope marvels, lemon electricity, and building biomechanics. All participants then travel through the universe with a live planetarium show in the GSK Fulldome Theater. Event t-shirt, swag items, and meal included.
This event has a target focus on underserved and underrepresented groups in STEM and is connecting with local community groups by invite only. There will not be open registration for this program at this time.
This event is part of the North Carolina Science Festival (NCSciFest), an annual statewide initiative of Morehead.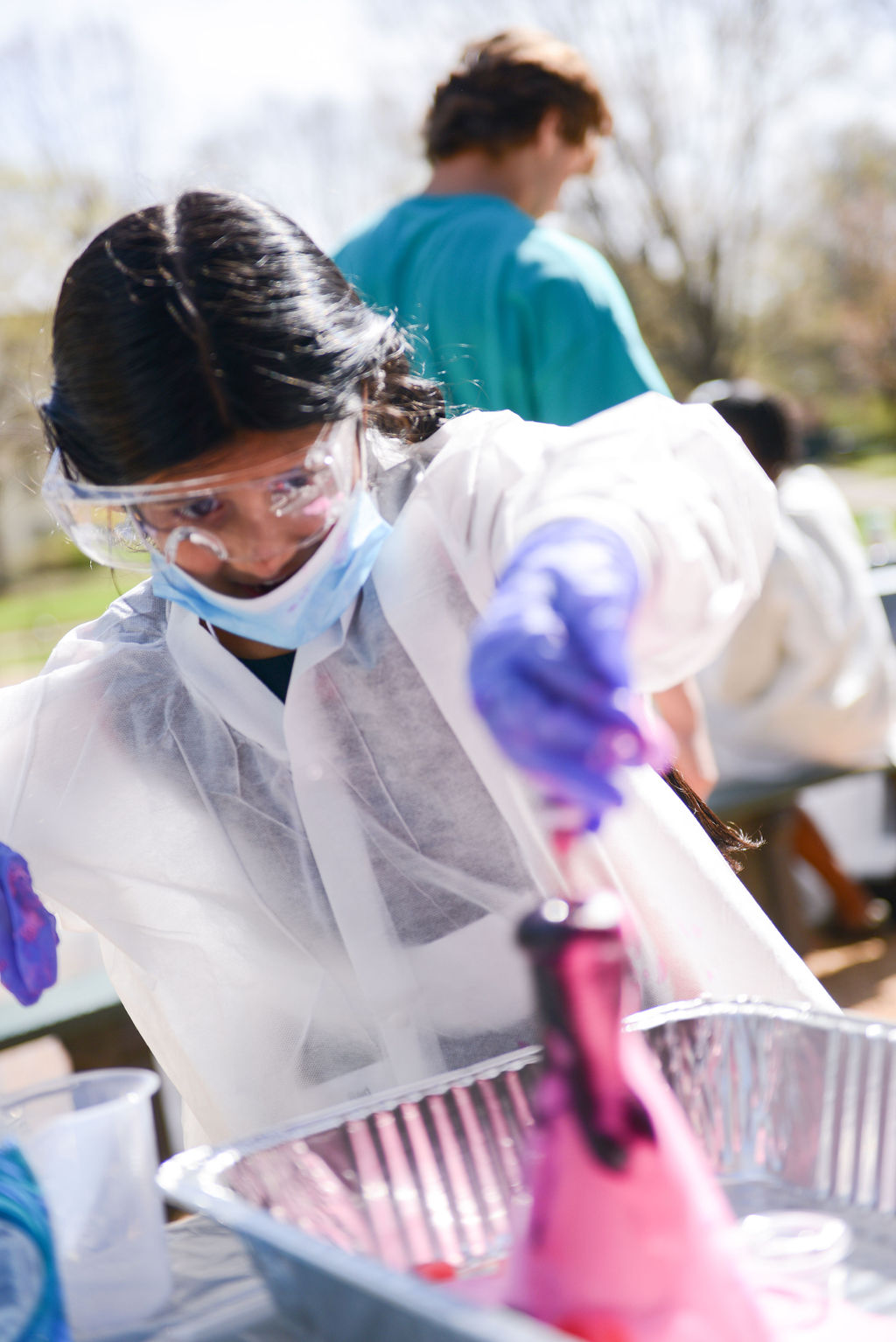 2023 STEMville Spectacular Event
2024 date TBA
Morehead Planetarium and Science Center
250 E Franklin St, Chapel Hill, NC 27514
Morehead Planetarium & Science Center remains committed to the health and safety of our guests and staff. We will evaluate policies and protocols based on conditions during program. 
Parents/guardians can expect ongoing communication related to health and safety precautions before the event.
If you have specific questions or concerns, please contact stemville@unc.edu.