STEMville Science Symposium
Explore STEM careers and meet other young explorers at STEMville Science Symposium!
STEMville Science Symposium is a half-day science conference for children in grades four through seven. They meet and talk with scientists and researchers, participate in workshops and conduct experiments – constructing solar cells, extracting DNA from strawberries, building catapults and more.
STEMville Science Symposium is designed to be like a professional conference for career scientists in every way. There's even a keynote speaker and a swag bag complete with notebook, pen, conference program, t-shirt and other goodies!
This event is part of the North Carolina Science Festival (NCSciFest), an annual statewide initiative of Morehead.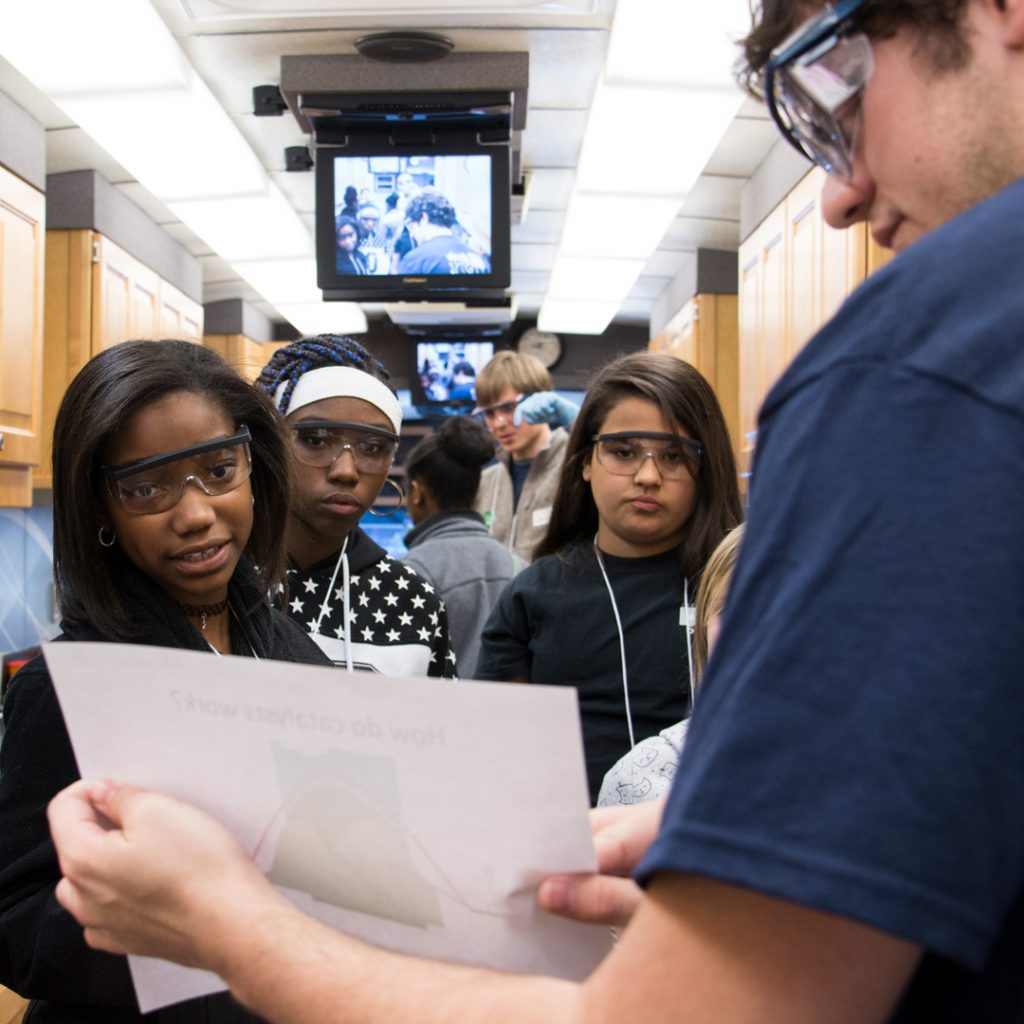 2021 Symposium
Friday, April 16, 2021
5:00 p.m. – 8:00 p.m.
Morehead Planetarium & Science Center
250 E Franklin St, Chapel Hill, NC 27514
Register Now
NCSciFest 2021
This is an official event of NCSciFest 2021. Participants are encouraged to explore the complete calendar of events for more exciting science events happening in North Carolina from April 1-30! Learn more here.