STEMville Science Symposium
Explore STEM careers and meet other young explorers at STEMville Science Symposium!
STEMville Science Symposium is a half-day science conference for children in grades four through seven. They meet and talk with scientists and researchers, participate in workshops and conduct experiments – constructing solar cells, extracting DNA from strawberries, building catapults and more.
STEMville Science Symposium is designed to be like a professional conference for career scientists in every way. There's even a keynote speaker, a snack break and a swag bag complete with notebook, pen, conference program, t-shirt and other goodies!
This event is part of the North Carolina Science Festival.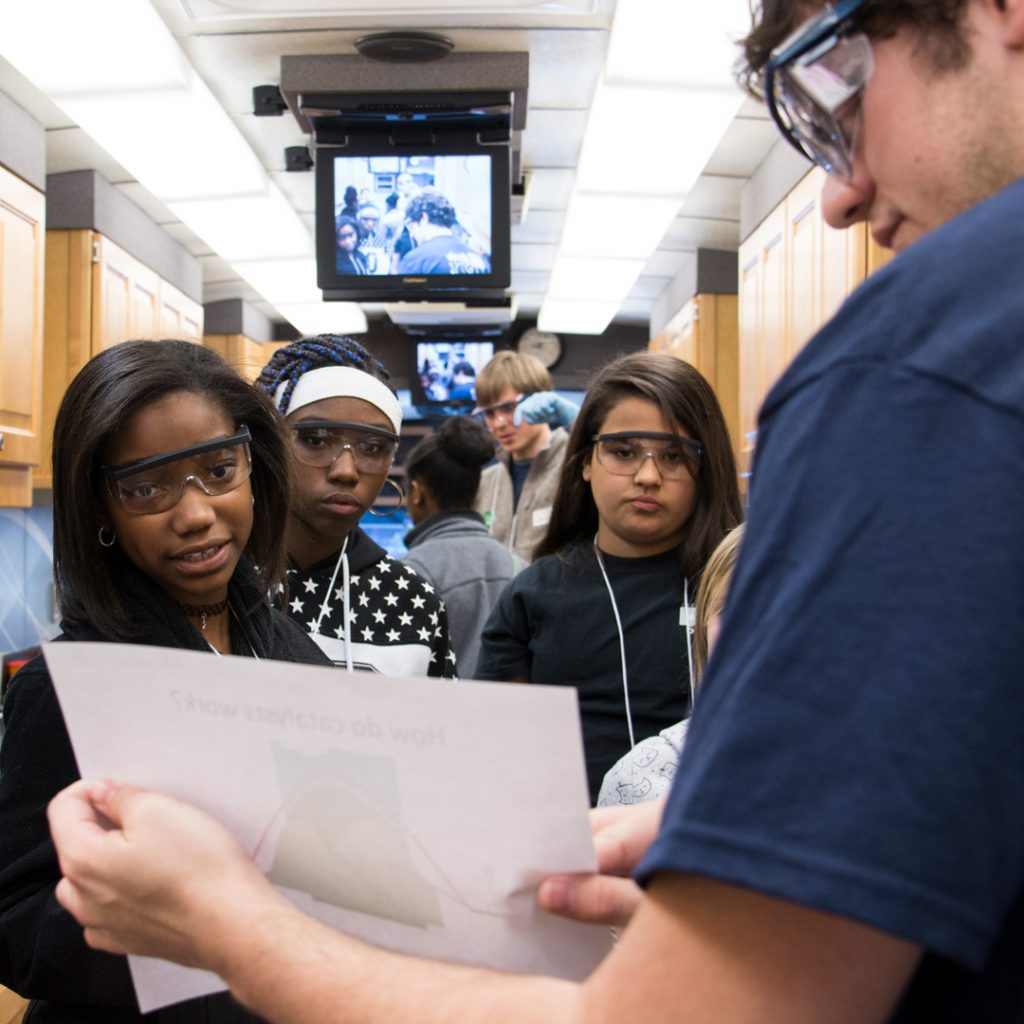 2021 Symposium
Please check back for details at a later time.
8:30AM: Sign-in/light breakfast reception in Rotunda
9:00AM – 9:45AM: Keynote address in the GSK Fulldome Theatre​​
BREAKOUT SESSIONS: Students will have brief breaks in between each session.
9:55AM – 10:40AM: 1st session
10:50AM – 11:35AM: 2nd session
11:45AM – 12:30PM: 3rd session
Dismissal will begin promptly at 12:30 p.m.
After students finish with their 3rd session, they will be dismissed to the West Lawn where they were dropped off that morning. Parents will be able to park, walk up to the tables, and sign out their student(s) after presenting a valid photo ID.
After the symposium, join us on Cameron Avenue for the UNC Science Expo, a signature event of the North Carolina Science Festival. Enjoy hundreds of activities including hands-on experiments, live science demos, stage entertainment, and more!
Fees are $25 per participant
Scholarships are available. Please contact Carla Robinson at carlarob@live.unc.edu for more information.