Teen Science Cafe recap: Breast cancer research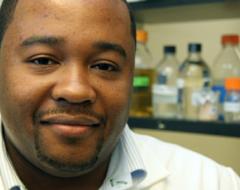 September 28, 2020
By Katie Combs
On Friday, Sept 11, the Teen Science Café was joined by Dr. Checo Rorie of North Carolina Agricultural and Technical State University. He is an Associate Professor and the Interim Chief of the Department of Biology and runs a Cancer Genetics and Cell Biology laboratory where he studies the mechanisms of breast cancer health disparities. Dr. Rorie uses cell line models to investigate the role that microRNAs and the environment play in the aggressive behavior of triple-negative breast cancer that contributes to disparities.
During this week's presentation, we had the pleasure of a virtual presentation from Dr. Rorie about his research and findings in the field of cancer. He began by explaining different types of cancer, and how cancer can attack every single cell in our body.
Cancer is a disease in which cells begin to divide uncontrollably. Dr. Rorie also discussed the origins of cancer, thought to originate from a mutated tumor. He went on to explain that a tumor occurs when the body reproduces too many cells in solid tissue, such as organ, muscle or bone, but unlike cancer, doesn't grow uncontrollably. Malignant tumors are dangerous and can grow and spread to other parts of the body, but benign tumors are not dangerous because they cannot grow, or do so very slowly. It's important to monitor benign tumors to make sure they do not turn malignant, however.
Research shows that, while white women make up the majority of breast cancer cases in America, Black/African American women have the highest cancer incident rates as a percentage of the population. Additionally, the average death rate hovers around 20% for the general population, but is 26% in Black/African American women. Dr. Rorie's research explores the factors of these breast cancer health disparities. Cancer health disparities occur when one group bears a disproportionate burden of cancer compared to other groups. By finding the mechanisms of these disparities, Dr. Rorie hopes to reduce the number of cases, as well as the death rates.
The biggest ideas brought up by the presentation are related to the progress being made in addressing this racial disparities. Dr. Rorie explained that it is difficult to isolate genetic and environmental mechanisms, and that it requires a huge collaboration between scientists of different disciplines. Fixing the racial disparity will not be instantaneous, and will require years of work, but it is vital to the progression of cancer treatments and research in the US.
Overall, this week's virtual cafe was a success! While we missed the connectivity of the cafes, and the free pizza, it was still a great opportunity to come out and learn. We hope you'll join us again on October 9th, to hear from Tammy Barron, a Conservation and Educational Instructor for Disney's Animal Sciences and Environment at Disney's Animal Kingdom and The Seas with Nemo and Friends at EPCOT, where she will highlight the path she has taken to reach such a career and share the future of careers in conservation education!
---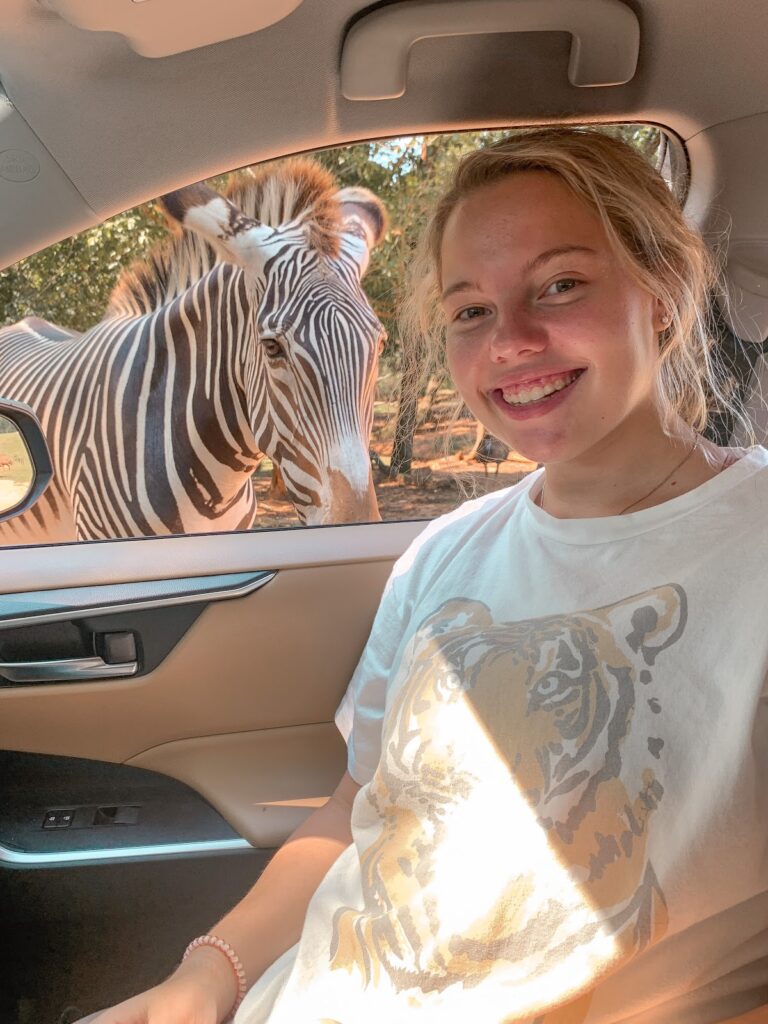 About the Author: Katie Combs is a high-school senior and enjoys exercising, cooking and hanging out with friends. She also plays tennis, swims and dances.