Star student spotlight: Vivian Le
July 15, 2020
By Samantha Dikolli
Meet Vivian Le, a senior from Kernersville, NC. Working with Morehead since 2018, Vivian has supported the Morehead Afterschool Program, NCSciFest, Summer Science Camps, Jupiter Ball, and Useful Science Podcast.
---
Q: What is your name and/or nickname?
A: Vivian
Q: What is your year in school? Major?
A: Rising senior, Class of 2021. Majoring in Environmental Cultural Studies (Interdisciplinary Studies) with a minor in Environmental Science and Sustainability.
Q: Where is your hometown?
A: Kernersville, North Carolina
Q: How long have you been working at Morehead?
A: I've been working at Morehead since August of 2018.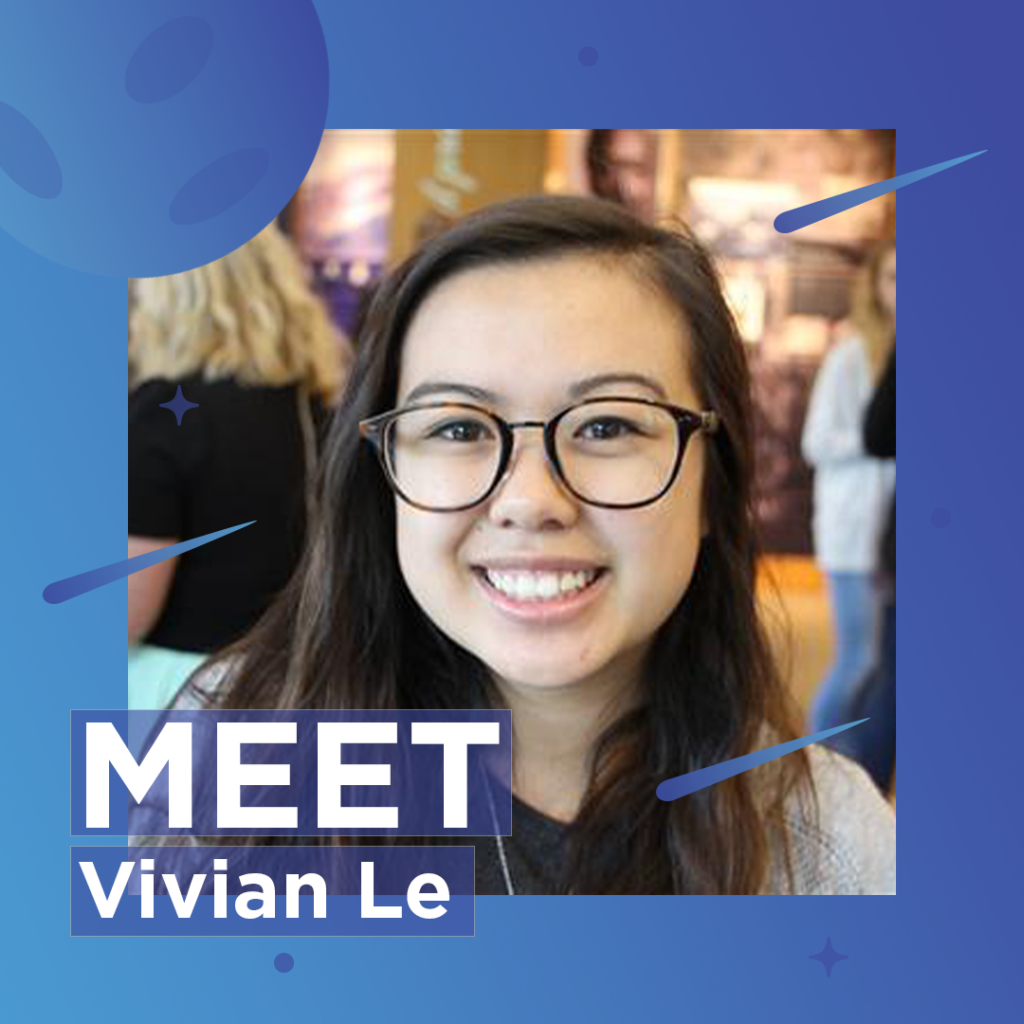 Q: How are you involved on campus outside of Morehead?
A: On campus, I'm president of The Sonder Market which is a student-run business that aims to bring local, sustainable, and affordable produce and value-added goods to UNC and the local community in hopes to combat food insecurity.
Q: What is your job at Morehead? Do you have a favorite project, event, or program you have supported?
A: I am a Science Educator working with the Morehead Afterschool Program, NC Science Festival Team Member helping with different projects throughout the year, Camp Counselor, and Podcast Editor! I think my favorite event I've ever worked is the Jupiter Ball!
Q: Why Morehead?
A: I love Morehead because it doesn't feel like work and I'm always learning new things while meeting really cool people. I love the Morehead environment and all the people. It's another home away from home—definitely my favorite spot on campus.
Q: What is a fun fact about yourself?
A: A fun fact about me is that I love hiking! I have this waterfall hiking in NC book and my goal is to check every one off!