Saunders Science Scholars
Saunders Science Scholars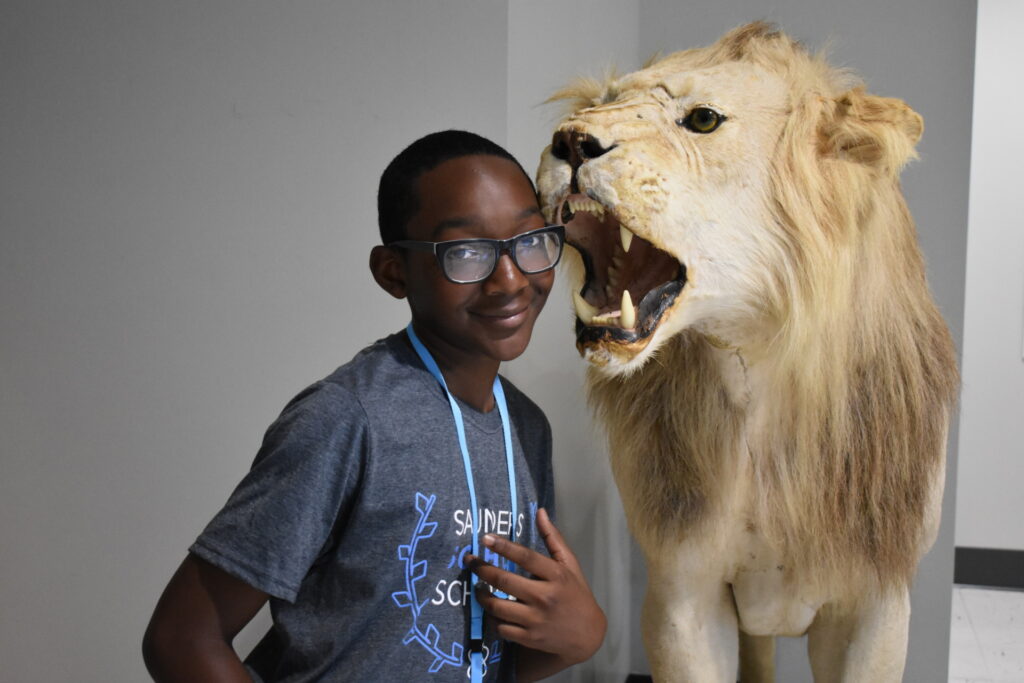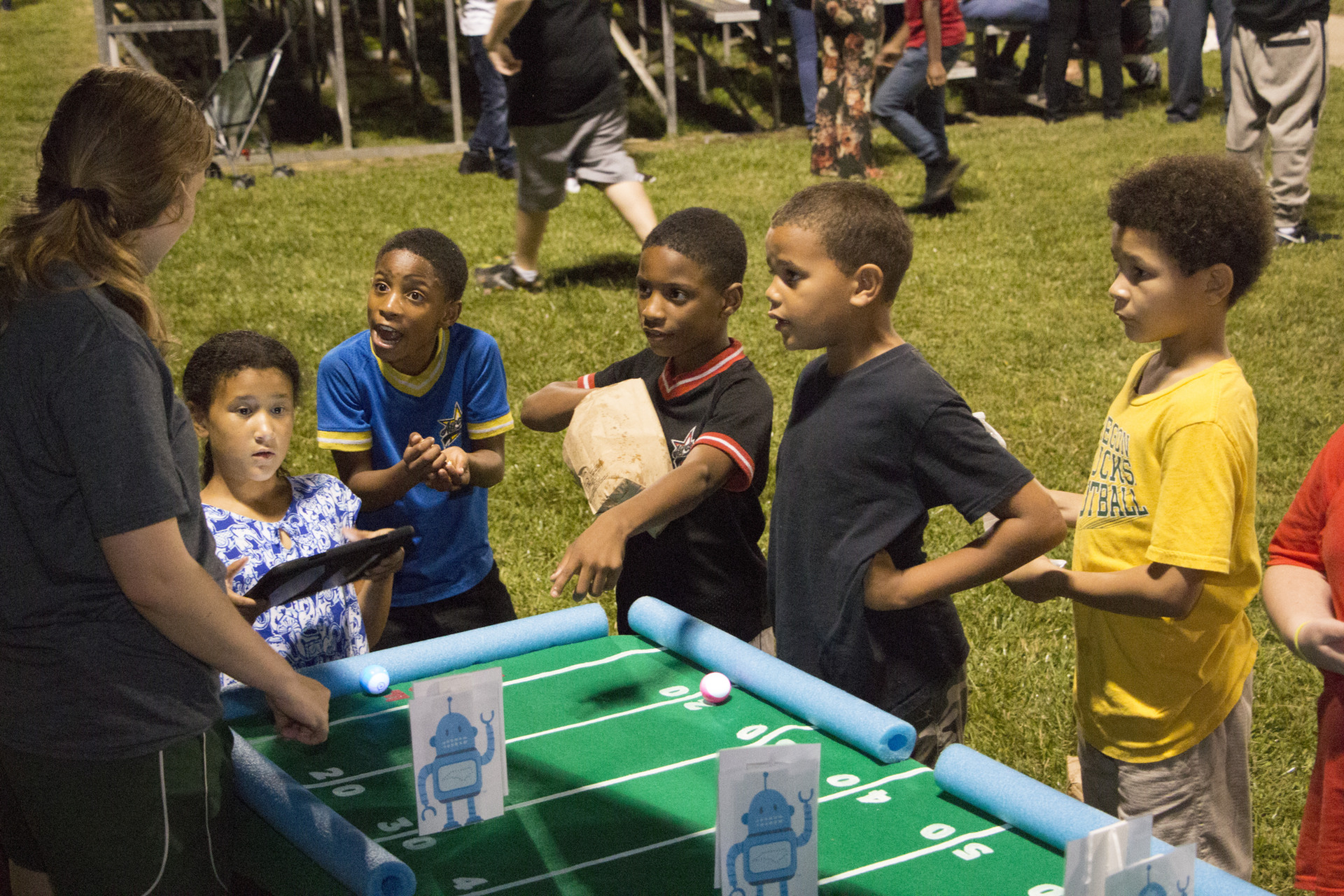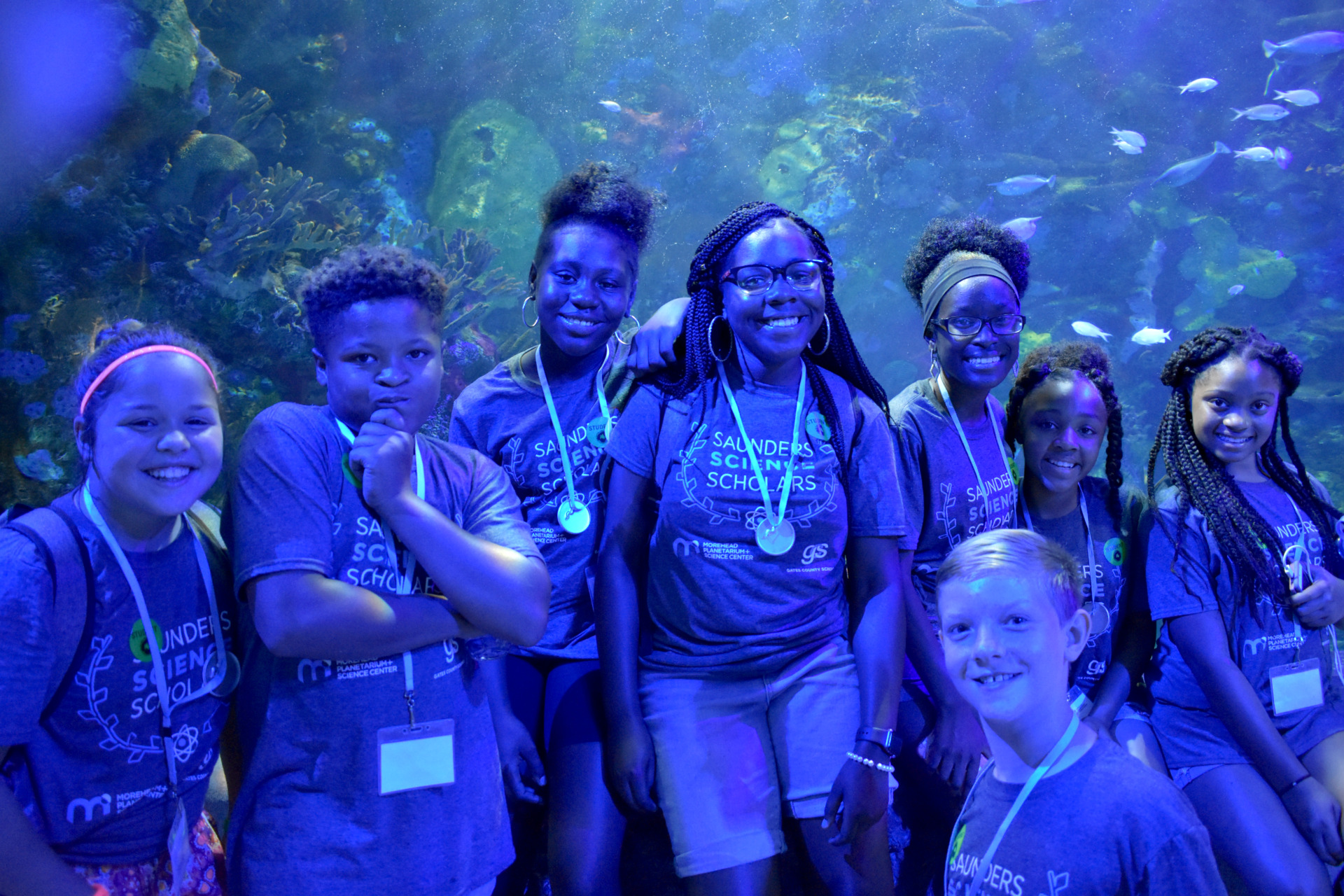 Discovering the science in you!
In this unique partnership with Gates County Schools and the Gates County Community Partnership, Morehead Planetarium and Science Center helps students discover science in new and exciting ways through hands-on exploration.
The program provides resources and events to the Gates County Schools community, in particular middle school students and their families, to explore science in a meaningful way. Each month, students and a caring adult from their household meet with a Morehead educator to do science activities, discuss ways to connect through science, participate in special events (like speaker engagements and field trips) and more.
In addition to working with cohorts of students, the Saunders Science Scholars program supports the local school district by providing outreach from our mobile programs. We also engage with the community through general public events like the Science Tailgate.
Questions?
Carla Robinson | Community Outreach Educator
carlarob@live.unc.edu
More About This Program
Made possible by a gift from Morehead Advisory Council member, Stephen Butts, and his wife Addie Butts, the Saunders Science Scholars program was born out of a vision to help increase students' science self-efficacy and confidence with STEM disciplines in school, and to provide mentoring support that encourages students to explore careers in STEM.
The Saunders Science Scholars program was named in honor of Benjamin C. Saunders, Sr., who was an esteemed educator with Gates County Schools for 40 years. In 2021, he posthumously received the Order of the Long Leaf Pine Society Award. The honor was granted by Governor Roy Cooper in acknowledgement of Saunders' contributions to the state and his community through exemplary service and exceptional accomplishments. Read more about the award here.