Skywatching at home: See the space station fly (April 6, 2020)
April 6, 2020
By Amy Sayle
Are you feeling stuck at home?
Consider following the advice of retired astronaut Scott Kelly, who spent nearly a year living on the International Space Station:
Go outside. "Take it from someone who couldn't," he writes.
In fact, if you step outside your home tonight—Monday, April 6, 2020—you can see the space station itself, when it flies over the eastern United States. (Kelly reminds you that when you go outdoors during this time of social distancing, stay at least six feet away from others.)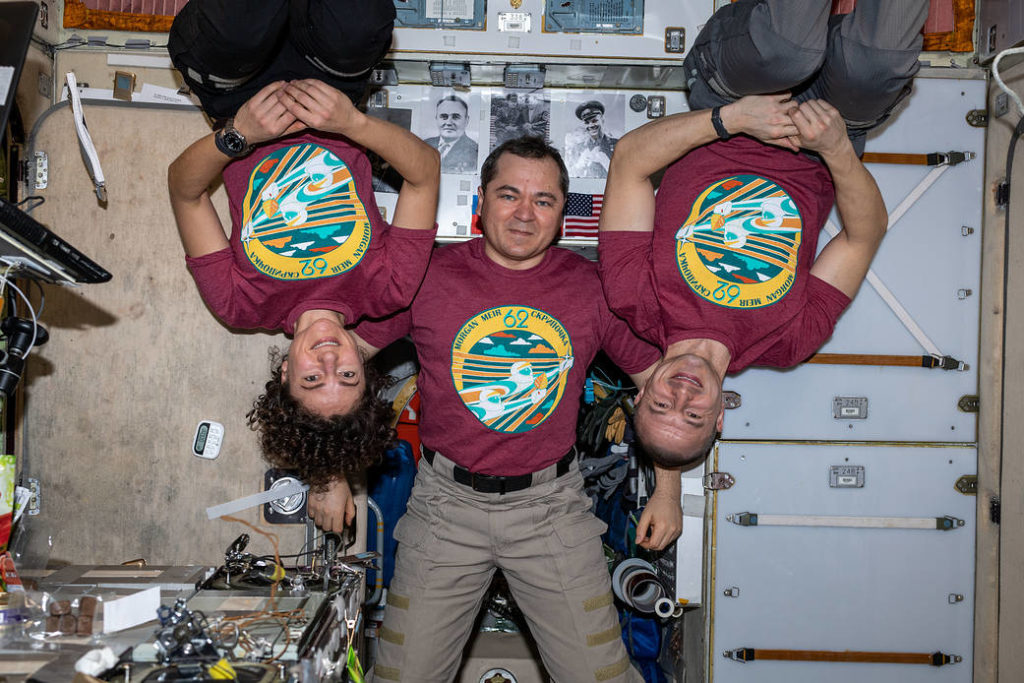 Tonight's pass of the International Space Station is a particularly good one for those of us viewing from North Carolina. You'll be looking for a bright "star" that is noticeably moving. All you need are your eyes and a reasonably clear sky between 8:33 and 8:37 p.m.
You're likely to first notice the space station at 8:33 p.m., in the northwest. Just before 8:35 p.m., it'll be at its highest point, near the very top of the sky. At 8:37 p.m., the space station will disappear into Earth's shadow, in the southeast.
Note: These pass details are accurate for viewers in central North Carolina. If you live somewhere else, check NASA's Spot the Station site for details specific to your location.
What not to mistake the International Space Station for:
Venus. You'll almost certainly notice Venus tonight, too. This planet is even brighter than the space station and currently hanging out in the western evening sky. Unlike the space station, Venus won't look like it's moving.
An airplane. If you see lights that are red or green or flashing, that's not the space station.
A meteor. Many people, when they see the space station for the first time, report that it appeared to move faster than they expected. But it still won't look as fast as a meteor ("shooting star") streaking across the sky.
Another satellite. Other satellites will generally look much dimmer.
The space station orbits Earth every 90 minutes, flying at 17,500 miles per hour at an altitude of about 250 miles. While you're watching it pass over tonight, wave hello! Three people are currently living onboard this orbiting microgravity laboratory: Commander Oleg Skripochka and NASA flight engineers Jessica Meir and Andrew Morgan.
For email or text alerts about future opportunities to see the International Space Station fly over, sign up at NASA's Spot the Station website.