Saunders Science Scholars adds new cohort
November 5, 2020
News Release
MERCHANT MILLPOND STATE PARK – Morehead Planetarium and Science Center and Gates County Schools recently welcomed 15 new seventh graders as Cohort 2 of the Saunders Science Scholars program. Scholars include: Hunter Ambrose, London Barber, Timberlyn Chappell, Dusty Gallop, Michael Parks, Jayla Porter, J'Yanah Powell, Logan Roman, Benjamin Ross, Semiyah Saunders, Deshaun Sherman, Shala'Jah Stallings, Courtney Unger, Noah Wilkins and Ayden Wright.
The new inductees and their families recently gathered at Merchant Millpond State Park for an introduction to the program and to meet their fellow Scholars.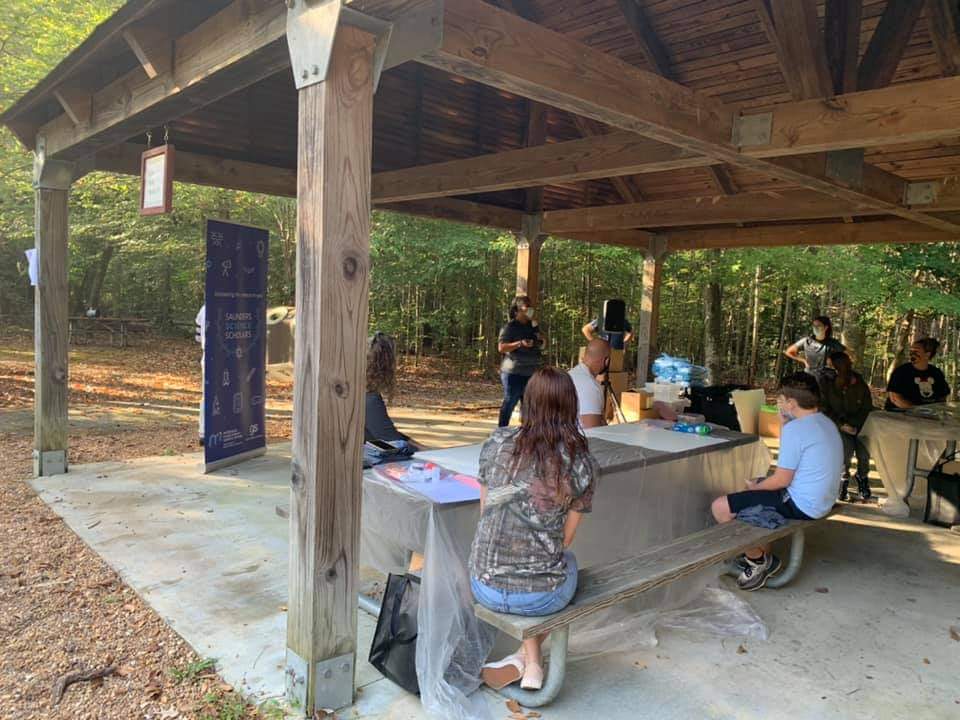 "The Saunders Science Scholars [kickoff] event was an exciting day of hands-on activities for students and their parents to enjoy the magic of science," said Dr. Barry Williams, Superintendent of Gates County Schools. "Our partnership with Morehead Planetarium and Science Center and the Gates County Community Partnership….is so beneficial to our students and [the greater] community."
Students in the program will participate in a variety of activities and events that traverse science including monthly science meetings, summer camp experiences, field trips, and other exploratory learning activities.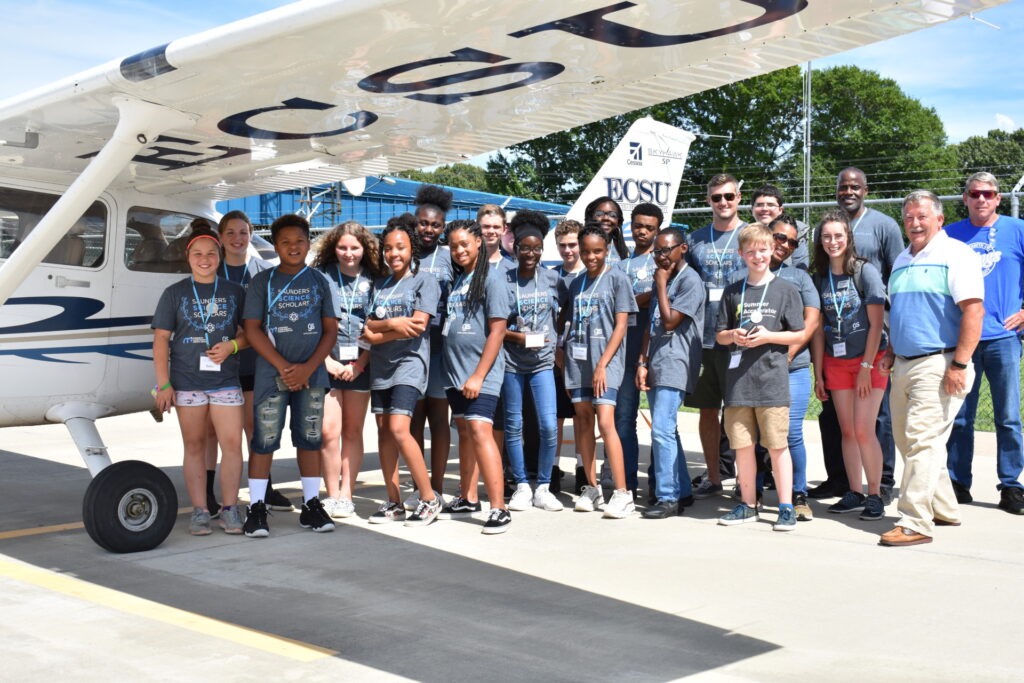 The program's new Scholars join a core group of students that will benefit from enrichment opportunities that support long-term growth and interest in science, technology, engineering, and mathematics (STEM) careers. Started in 2018, the Saunders Science Scholars program provides resources to students to explore STEM in the most meaningful way for them.
"We are proud that the Saunders Science Scholars now intimately serves a core group of 29 students from Gates County Schools," exclaimed Crystal Harden, Director of Programs and Inclusion Initiatives, Morehead Planetarium and Science Center. "We welcome our new cohort! Their future is bright and we will use science as the foundation of their development."
The Saunders Science Scholars program was named after Benjamin Saunders, Sr., a beloved former science teacher and principal at T.S. Cooper Elementary School in Sunbury. Beyond the core model of the program, it also provides additional STEM resources and events to Gates County Schools and the local community. The Saunders Science Scholars initiative is modeled after Morehead's family science enrichment program.
"Excitement for the new group of scholars is high. The experience will be invaluable as we will encourage them towards unfathomable destinies," said Benjamin C. Saunders, Jr., President, Gates County Community Partnership. "To assist, our organization donated Chromebooks to each member of the new cohort that will be used to optimize their educational journey."
Scholars will begin regularly meeting this Fall.
---
ABOUT MOREHEAD PLANETARIUM AND SCIENCE CENTER
Morehead Planetarium and Science Center is a unit of the University of North Carolina at Chapel Hill. Morehead serves North Carolina and beyond through bringing together the unique resources of UNC to engage the public for an improved public understanding of science, technology, and health. Nearly 160,000 people visit Morehead annually, including 85,000 schoolchildren.