Morehead hosts star-studded Jupiter Ball
November 6, 2017
CHAPEL HILL, NC – On Friday, November 17 from 7PM-midnight, Morehead Planetarium and Science Center will host our annual philanthropic black-tie event, the Jupiter Ball. Join us for an evening of fine food, stargazing, dancing, and honored guests for a good cause. All proceeds benefit the Jupiter Ball Fund, which grants scholarships to eligible schools around North Carolina to visit Morehead.
Every year, the event honors one prominent figure in STEM education with the Jupiter Award. This year, Morehead will proudly present the Jupiter Award to Ann Goodnight, Senior Director of Community Relations at Cary, NC-based analytics company SAS Institute Inc., for her continued support of STEM education. Goodnight serves on a number of boards committed to education, including the NC State University Board of Trustees, NC Science Festival, YMCA of the Triangle, BEST NC and My Future NC. She is a co-founder and board member of Cary Academy. She and her husband, Jim Goodnight, established the Goodnight Scholar program, which awards full scholarships to over 200 students in STEM at North Carolina State University.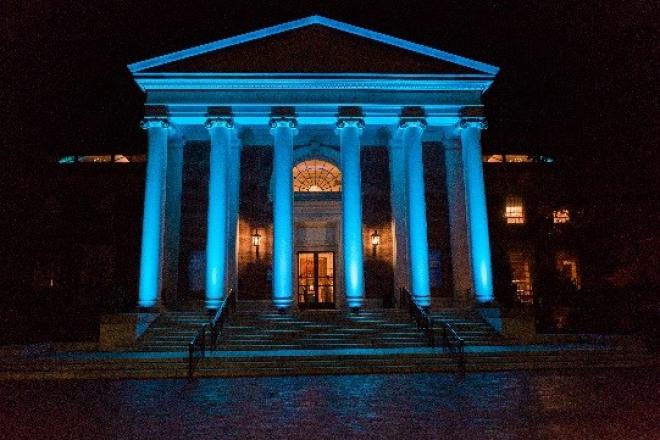 We will also be honoring three guests with the Morehead Medal of Science:
Dorothy Vaughan– the first black supervisor at NACA (National Advisory Committee for Aeronautics, the predecessor to NASA), one of NACA's few female supervisors, and an expert in FORTRAN, one of the earliest programming languages. This honor will be accepted by Ann Vaughan Hammond, Dorothy's daughter.
Dr. Jamila Simpson– current assistant dean for academic programs, student diversity, and engagement for the college of sciences at NCSU, and the first African-American woman to receive a B.S. degree in meteorology from North Carolina State University.
Dr. Stephani Page– biophysicist/ biochemist in the department of pharmacology at UNC Chapel Hill, and creator of #BLACKandSTEM, a community of black STEM professionals and students.
For more information about the Jupiter Ball please visit this page.