The Jupiter Ball is one of the most eagerly-awaited philanthropic events in Chapel Hill. It opens the winter social scene each year on the Friday before Thanksgiving and provides an exclusive one-of-a-kind experience unmatched by any other event.
In recent years, the event has directed its proceeds to benefit the Jupiter Ball Fund. This scholarship program enables in-need students across the state to visit Morehead on field trips or to receive a visit from Morehead's outreach programs. Both opportunities allow children to participate in exciting science education experiences that will develop their love of science, technology, engineering and mathematics (STEM). For some children, these Morehead visits provide their only opportunity to experience the wonder of STEM firsthand. Since the inception of the Jupiter Ball Fund in 2011, more than 25,000 students have benefited from Morehead field trips or outreach experiences. Additional funding is used for program development and expansion.
Support our mission to make a difference in the educational life of a child. Your gift is an investment in the success of our schoolchildren today and will make an impact on their lives for years to come.
Event Overview
For 2019, we've got a very special Jupiter Ball planned to celebrate our 20th Anniversary. This year's event will be held Friday, Nov. 22, 2019, 6:30 p.m. to midnight at Graham Memorial Hall. The evening will start off with cocktails and end with sky-watching outside the venue with our talented staff of astronomers (bring your coat). We are also proud to be honoring James Moeser, former Chancellor of UNC Chapel Hill.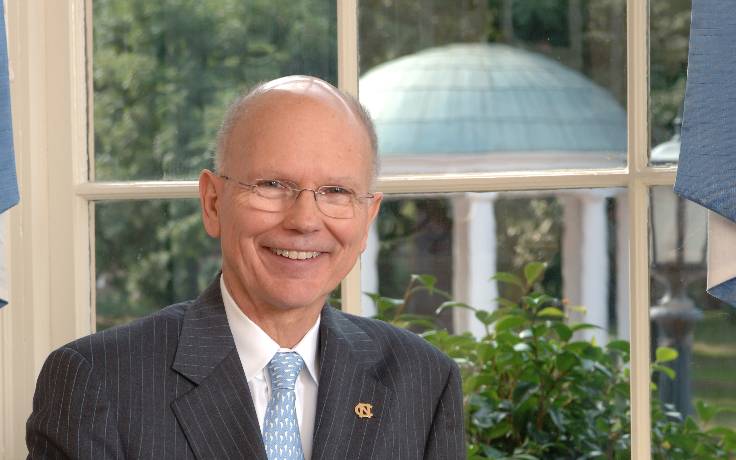 Please check back for more details in the coming weeks about purchasing tickets.
Sponsorships
Morehead welcomes those who would like to take the next step towards assuring that North Carolina schoolchildren have access to Morehead programming by sponsoring the ball. All sponsorships come with tickets. Cash sponsorships range from $1,250 to $10,000. Underwriting and in-kind sponsorships are also available. See the sponsorship levels and benefits.
Policies
Private foundation funds may not be used to make any gift, which would include Jupiter Ball tickets, when tangible benefits are being received.
Per IRS guidelines, donors may not "bifurcate" (split) payments and use foundation funds to pay for the tax-deductible portion and then pay for the benefit with personal funds.