UNC-Chapel Hill alumnus helps Morehead commemorate the 50th anniversary of Apollo 11 with special Neil Armstrong medal
July 16, 2019
By Malenia Swinton
On Saturday, July 20th, millions of people will commemorate the 50th anniversary of Apollo 11—the landmark achievement that placed the first humans on the moon. Morehead Planetarium and Science Center will also celebrate this milestone in history with the help of a UNC-CH alumnus.
Anthony Mitchell graduated from UNC-Chapel Hill in 1996. When he recently acquired a Morehead Planetarium Medal given to Commander Neil Armstrong through a family estate auction, he knew that the stars had aligned perfectly to share the medal with his alma mater.
The commemorative medal was presented to Neil Armstrong for his completion of the Celestial Navigation Training program at Morehead Planetarium. He and his fellow Apollo 11 comrades (Edwin "Buzz" Aldrin Jr. and Michael Collins) were required to participate in the program to learn how to navigate their spacecrafts using the stars in the event of a computer failure.
In fact, between 1959 and 1975, nearly every astronaut who participated in the Mercury, Gemini, Apollo, Skylab and Apollo-Soyuz programs trained at Morehead.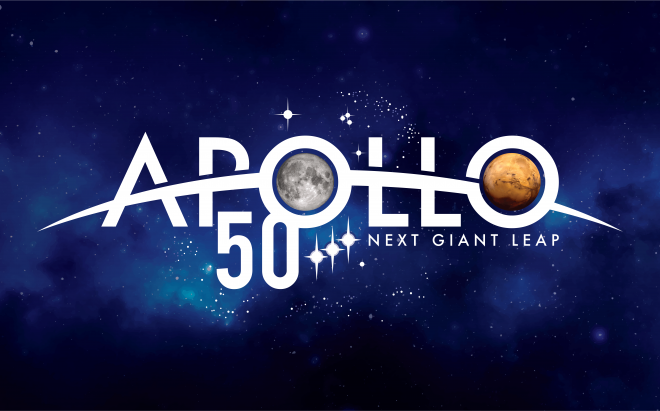 We asked Mitchell (pictured below) a few questions about what inspired him to make such a gift.
Q: Tell us a little about your time at Carolina and why you still feel connected to the university.
A: Being the first person in my family to attend college on a fulltime basis created a bond and point of pride not just for me, but my entire family. As a student, a new world of people and academics swung open the doors of my mind. My years here were some of the best of my life. But I will say, from being an educator to being a member of the business world, the opportunities Carolina afforded me as a student pale in comparison to those as an alumnus. I will forever have roots here as Carolina is more than a place of education, it is home.
Q: What does Neil Armstrong mean to you?
A: For me, the topic of Neil Armstrong serves as an intersection of family, science, and Carolina. Like so many of my generation, I was introduced to Neil Armstrong through family stories of the moon landing. There were the people I considered my heroes talking so fondly of a person they considered as their collective hero. As a young man, a basic telescope made the difference between liking science and loving astronomy. Thanks to Neil Armstrong, my greatest fascination was with studying the moon. He became the most fascinating to me when I learned about the time he spent at Carolina studying celestial navigation. It influenced me [to take] an astronomy course at Carolina – prideful that my labs were conducted in the same room [where] Neil and others trained. For me, he has served as a personification of how Carolina contributed to the greatest achievement in human history.
Q: Why is science, and particularly Morehead, so important to you?
A: For me, science and my affinity of the subject represent the perpetual pursuit to solve problems. Creative and critical thinking work together in providing a better way of life for us, a better environment for the planet we live on, and a better understanding of the universe we live in. Without a doubt, for the young and young at heart, Morehead Planetarium serves as a center of inspiration to direct an inquisitive eye and attention to the heavens.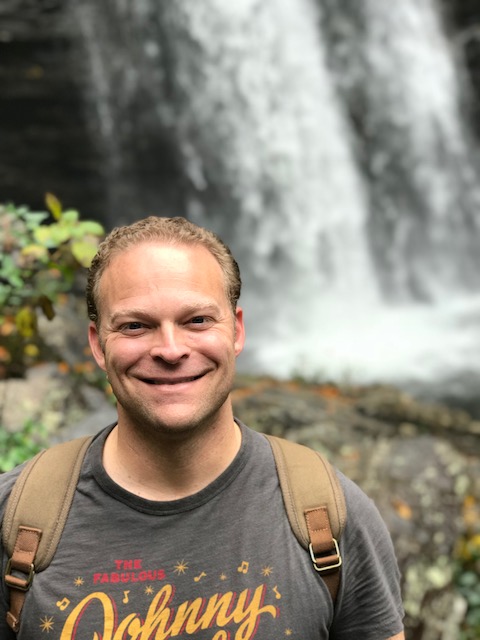 Q: What do you hope the loan of this commemorative coin will provide to Morehead visitors?
A: I hope this item serves as a catalyst for educational conversation – between students and teachers, children and parents, and people with other people. This provides an opportunity for generations of future citizens to become better aware of the important role Morehead played in putting people in space and on the moon. Maybe in some small way, this little artifact at Morehead may inspire visitors to feel the same sense of pride that I do.
Mitchell will loan the medal to Morehead for 50 years with plans for his family to renew it in 2069 for the 100th anniversary of the Apollo 11 Moon Landing. It will be featured as a part of Morehead's "To the Moon and Back" Exhibit beginning July 19.
We will host a special viewing of our Carolina Skies full dome theater show on Friday, July 19 at 2:30 PM, followed by a signing event to honor the loan to Morehead. To join us, please purchase tickets in advance or onsite in our Gift Shop. For future special editions of Carolina Skies, check here.
---
Can't make it to the viewing on Friday? Consider joining Morehead and other museum partners for the free One Giant Leap Festival at the North Carolina Museum of History in Raleigh on Saturday, July 20 from 11 AM to 4 PM.
The indoor and outdoor celebration will feature hands-on crafts, demonstrations, and activities—including a virtual reality lab where you can "travel" to space and "be" the first person on the Moon; and a bungee-jumping station where you, too, can experience weightlessness like real astronauts!
The One Giant Leap Festival is part of Lift Off NC: Apollo+Beyond — a year-long celebration that marks 50 years since the first human stepped on the moon. Check out the website for information about other events happening this year.