October 20
@
5:30 pm
–
7:00 pm
Join us for our October Teen Science Cafe!
Please join us at Morehead Planetarium on Friday, October 20th for a very exciting Teen Science Cafe! We will be exploring astronomy and future of future of space travel to and from the moon with Morehead Planetarium's Full Dome Show "Forward! To the Moon". The right doors up the big stairs will open at 5:30 for pizza and conversation. The cafe will start at 6:00 and wrap up around 7:00.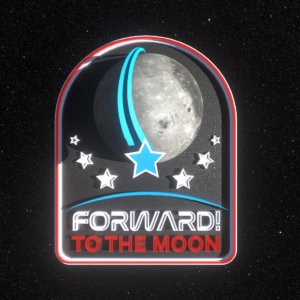 Learn about NASA's Artemis program and plans for the next trip to the Moon.
Kari Byron from Crash Test World and MythBusters launches us on a journey beyond the Earth towards a sustainable future in space. NASA's 21st century Artemis program, named after the Greek moon Goddess and twin of Apollo, is the next step in our mission to explore the universe and land the first woman and person of color on the surface of the Moon.
Produced by Fiske Planetarium in collaboration with TEND Studio with funding from NASA SSERVI and Lockheed Martin.
Program Schedule
5:30 pm – Arrive and check in. We will gather inside the west, main entrance of Morehead.
5:30 pm – 6:00 pm: Pizza social. Pizza social will take place in our classrooms, located on the 2nd floor.
6:00 pm – 7:00 pm: Discussion & activities. Presentations will take place at the Full Dome Theater.
*Please Note: Depending on scheduled activities, the program may end between 7:00 p.m. and 7:30 p.m.
Morehead Planetarium and Science Center