Aerospace activism: The story of Mary G. Ross
March 13, 2020
By Emily Sandberg
Who comes to mind when you think of a female engineer? Perhaps Katherine Johnson, the mathematician whose work was vital to the first American manned spaceflight. Or maybe you thought of Ada Lovelace: the first programmer and computer engineer. It's also possible you couldn't think of any female engineers. However, history is full of the untold stories of amazing women in STEM.
One such story is that of Mary G. Ross: the first female Native American engineer. Recognize her name? That may be because she was recently featured on the 2019 one dollar coin! As we celebrate Women's History Month this March, her story is one that certainly deserves to be told.
Like many other women at the time, Ross' life was changed when World War II began. As men went overseas, women often filled their jobs at home becoming mechanics, factory workers, nurses, etc. In factories, women built the planes, vehicles, and weapons that were vital to the United States' success in the war.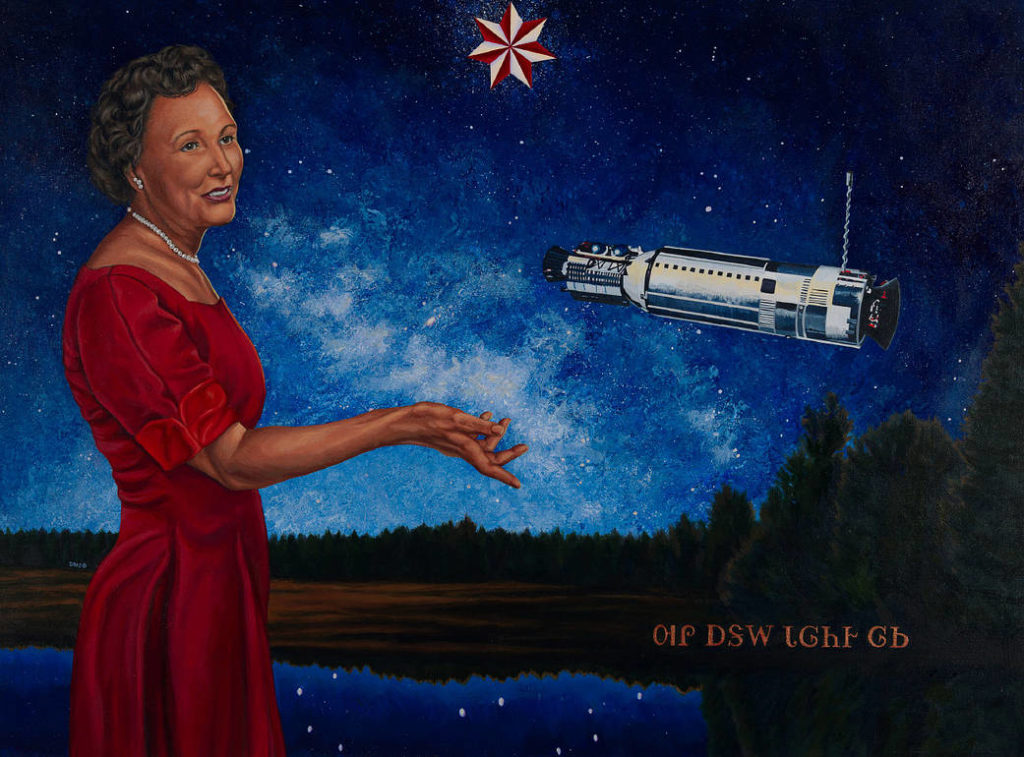 Unlike other women, Mary G. Ross worked at aerospace and defense company Lockheed Martin designing P-38 fighter planes. This position was the first stepping stone in securing her place in history as the first female Native American engineer.
Ross didn't gain national attention, though, without breaking a few barriers first. In a time period where few women worked in STEM professions, Ross was a pioneer. She had a natural gift for math, earning her degree early at age 20. During these years, she discovered her passion for astronomy and engineering.
Her journey was not an easy one, however. She frequently faced prejudice for being a woman in an overwhelmingly male field. In Ross's words, "I was the only female in my class. I sat on one side of the room and the guys on the other side of the room. I guess they didn't want to associate with me. But I could hold my own with them and sometimes did better." After college, she pursed education as a schoolteacher in Oklahoma. Once the war began, Ross moved to California with the hope of getting a factory job. It was here where she landed her position at Lockheed, becoming one step closer to her dream.
Working at Lockheed laid the foundation for the rest of Ross's career. Finally able to enter a formal engineering program, she earned a certificate in engineering and design from UCLA. After the war, Ross received a call from Lockheed once again, this time asking her to work on one of their top-secret projects in collaboration with NASA. She worked on these projects until retiring in the 1970s, and they remain classified to this day. Ross describes her work there as "taking the theoretical and making it real", so we can only imagine the innovations she helped bring to life.
Ross didn't let retirement slow her down. She became an advocate for both women and the Native American community, inspiring future generations through her recruiting and lectures. A supporter of the American Indian Science and Engineering Society (AISES), Ross became an outspoken advocate of Native American representation in STEM and the celebration of Native American traditions.
---
This Women's History Month, take a minute to reflect on women pioneers like Mary G. Ross, whose story continues to inspire positive change for women around the world. If you're interested in hearing more stories about science topics join us at Star Families: Time Machine in the Sky on Saturday, March 21 in the Morehead GSK Fulldome Theater. You will journey through space, experience the scale of our universe, and find out if you have a "birthday star" visible from North Carolina!