You're invited to a Star Party! April 12 & 13, 2019
March 31, 2019
By Amy Sayle
North Carolina hosts the biggest* statewide star party for the public in the entire universe—and you're invited!
The 7th annual NC Statewide Star Party happens on Friday, April 12, and Saturday, April 13, 2019, when 54 hosts across the state, from the mountains to the coast, offer skywatching events for the public. These Star Party hosts include parks, libraries, historic sites, nature centers, museums, planetariums, and colleges and universities. Many of the events are free.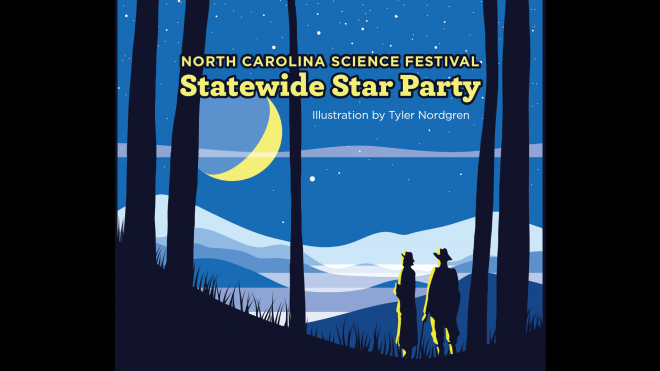 This year's Star Party theme is "The Moon and Beyond," in celebration of the 50th anniversary of the first time humans walked on the Moon.
What might you do at a Star Party event?
1. Look through a telescope. Virtually every Star Party event will offer observing of the sky with telescopes or binoculars (weather permitting), thanks to the generous help of volunteers from local astronomy clubs. The telescope operators will help you look at a variety of objects.
2. Observe the Moon. On the 2019 Star Party dates, April 12 and 13, the Moon is approximately first quarter, which means it will appear half lit and will be visible during the afternoon and evening.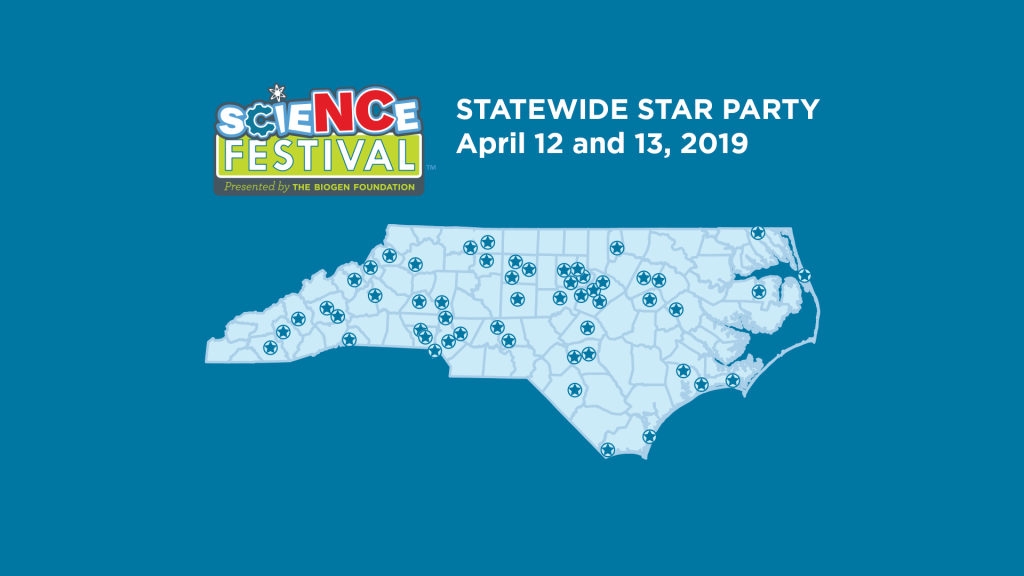 3. Participate in other astronomy activities. With the assistance of generous funding from NC Space Grant, all hosts have been provided with a kit full of astronomy activities related to the Star Party's theme "The Moon and Beyond."
Depending on which activities the host of a particular Star Party event has chosen to use, you might: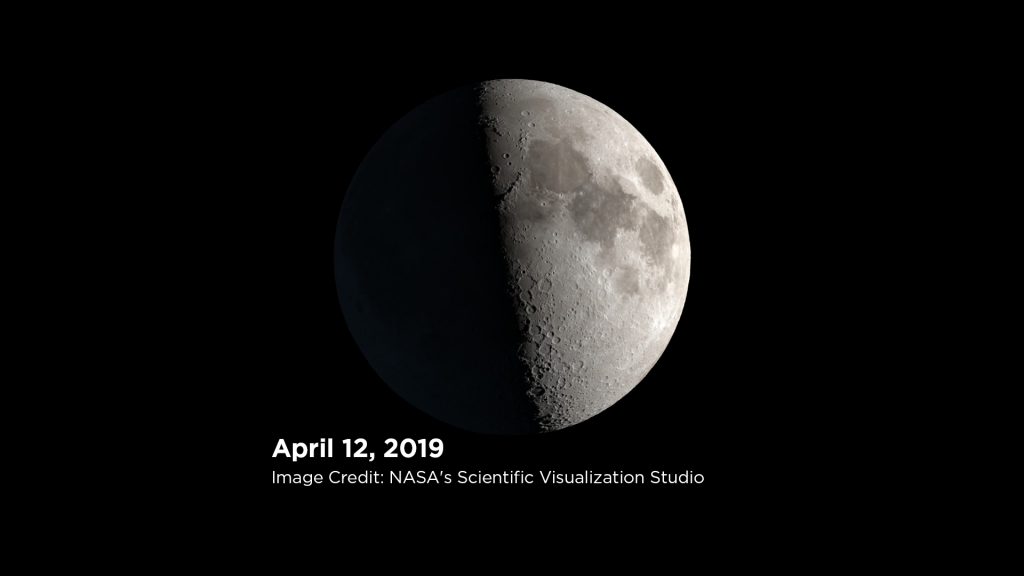 *as best we know anyway
The Statewide Star Party is part of the annual NC Science Festival, which features hundreds of science events throughout North Carolina during the entire month of April. Find a Star Party event – or other Science Festival event – near you at the Festival website.