Yoga Under the Stars: Benefits beyond the mat
February 28, 2020
By Samantha Dikolli
Yoga is more than a buzzword; it's been practiced for around five thousand years.
Originating in India, yoga was first used as a way to cultivate spiritual harmony and enlightenment. The physical practice of yoga was modernized in the 1920s, a time period known as the "Modern Yoga Renaissance".
Why has yoga remained a mainstay in our self-care and mindful practices? Research has shown that it has positive benefits including mental and physical health.
You may be familiar with the basic stretching and meditative breathing techniques used during a standard yoga session, but the benefits of yoga go way beyond what you do in just one class.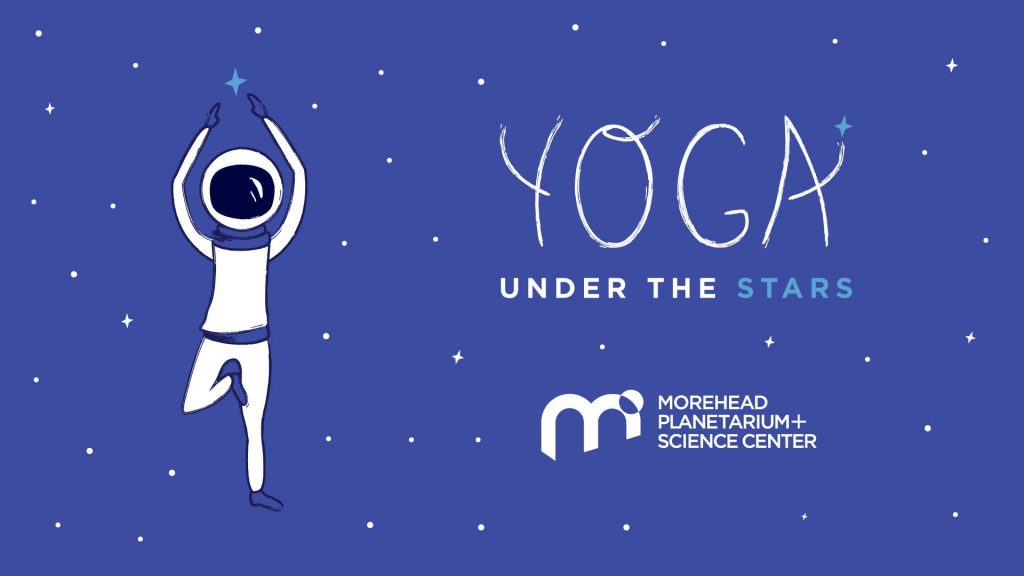 Physically, yoga can help you become more in tune and connected with your own body:
Gain greater flexibility
Increase muscle strength
Ease chronic back pain and arthritis
Protect from conditions such as multiple sclerosis
Stress is one of the most common mental health issues of today. Mindful practices such as yoga, however, are an effective tool for stress management. Yoga can help create mental clarity and calmness for the brain, which helps relieve high stress and anxiety levels that are common in day to day life.
Moreover, mindfulness, a mental state focused on controlling your brain in the present moment, can be an invaluable skill for people of all ages. Consistent mindfulness techniques like breath control and centering can help you become more conscious of your emotions and strengthen the connection between your brain and body. School-aged children, especially, can benefit from these practices by learning how to control their emotions and respond appropriately to difficult situations.
---
Have you considered doing yoga in a planetarium theater? Morehead Planetarium and Science Center is once again offering Yoga Under the Stars this April in our GSK Fulldome Theater as a signature event of the 2020 North Carolina Science Festival.
Take advantage of the chance to better your future self this spring by practicing mindfulness in the unique environment of a planetarium theater. Our theater provides a special opportunity to experience a yoga session in a dark room lit only by the stars in the Carolina night sky.
Would you like to join us? Check out one of the Yoga Under the Stars: NCSciFest Edition sessions on Wednesdays, April 8, 15, 22, and 29. Tickets are required and will be available to purchase starting Friday, March 6. We'll see you in April!