Never agree to marry the northern lights (and other life lessons from Valentine sky stories)
February 7, 2018
By Amy Sayle
My all-time favorite show to present is Carolina Skies: Valentine edition. In this live, storytelling-focused planetarium show for adults, you'll discover a few of the love stories from around the world that are playing out in the sky each night.
Not only do these stories provide an excellent excuse for learning to identify stars and constellations, they offer intriguing life lessons. Bring a date or a friend or just yourself, and find out:
…why it's an even worse idea than you might have thought to have onions for dinner tonight (Monache, USA)
…why you shouldn't neglect your heavenly weaving, no matter how attractive that cowherd on Earth might be (China)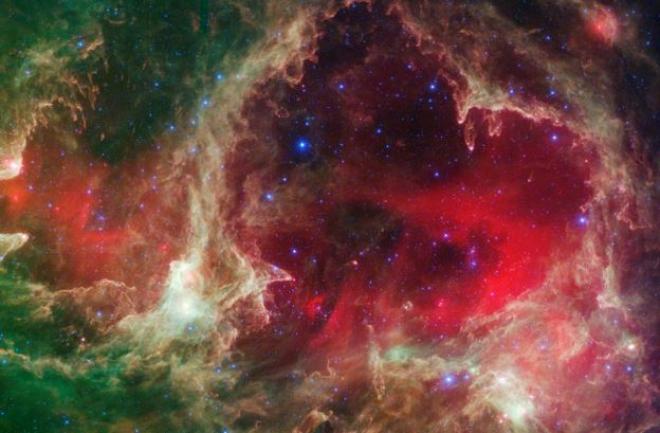 …why you should reject any proposals of marriage from the Sun, Moon, or North Star—and why you should be especially wary of the charms of the Lord of the Northern Lights (Estonia)
…why it can be extremely handy to carry the head of Medusa everywhere you go (Greece)
We'll end by experiencing a dramatic fly-through of the universe that I hope will make you weep at the sheer beauty of it all.
Show times are:
Friday, Feb. 9, 2018, 8:30 p.m. (buy-one-get-one-free with your UNC OneCard this night)
Saturday, Feb. 10, 2018, 8:30 p.m.
Tuesday, Feb. 14, 2018, 7 p.m. AND 8:30 p.m.
These shows are for adults only, please (older teens welcome).
We recommend buying tickets online in advance. All Valentine shows sold out last year. Hope to see you! If you don't get a ticket this year, don't worry, we offer this special edition show ever year.