"One Sky, Many Eyes" provides new perspectives on the cosmos 
Note: One Sky, Many Eyes was previously named The Sky Through Their Eyes
By Christopher Katella
CHAPEL HILL, N.C. (May 31, 2023) – Witness a new view of the night sky through the perspectives of African American, Central American, and Indigenous legends and myths in Morehead's newest planetarium show, One Sky, Many Eyes.
Complementing Morehead's popular long-running Carolina Skies show, One Sky, Many Eyes joins Morehead's offerings in the fulldome theater on June 9, 2023, as a "live," interactive show exploring the world of cultural astronomy.
Building upon the rich cultural diversity of the southern United States and beyond, attendees will learn about such tales as the Cherokee story behind the origin of the Milky Way and the use of the "Drinking Gourd" to guide enslaved persons northward on the Underground Railroad. "The audience will come in and get a Carolina Skies experience, but they'll leave having seen images and heard stories that they might not have expected," said Nick Eakes, Science Education Specialist at Morehead, and lead creator of One Sky, Many Eyes.
As Carolina Skies is famously never the same show twice with the changing of seasons, One Sky, Many Eyes will also be updated with new stories throughout the year. "As we move into the fall, we'll start telling stories about the shapes the Greeks know as Pegasus and Andromeda but how Mayan astronomers might have seen as totally different," said Eakes.
Much of the foundation of the new program comes from work and research done by Amy Sayle, Ph.D., a Science Education Specialist at Morehead. Through collaborations with UNC campus partners including the American Indian Center and the Institute for the Study of the Americas, Sayle had previously created special cultural astronomy-focused shows for Morehead's Starry Nights and Southern Skies programs.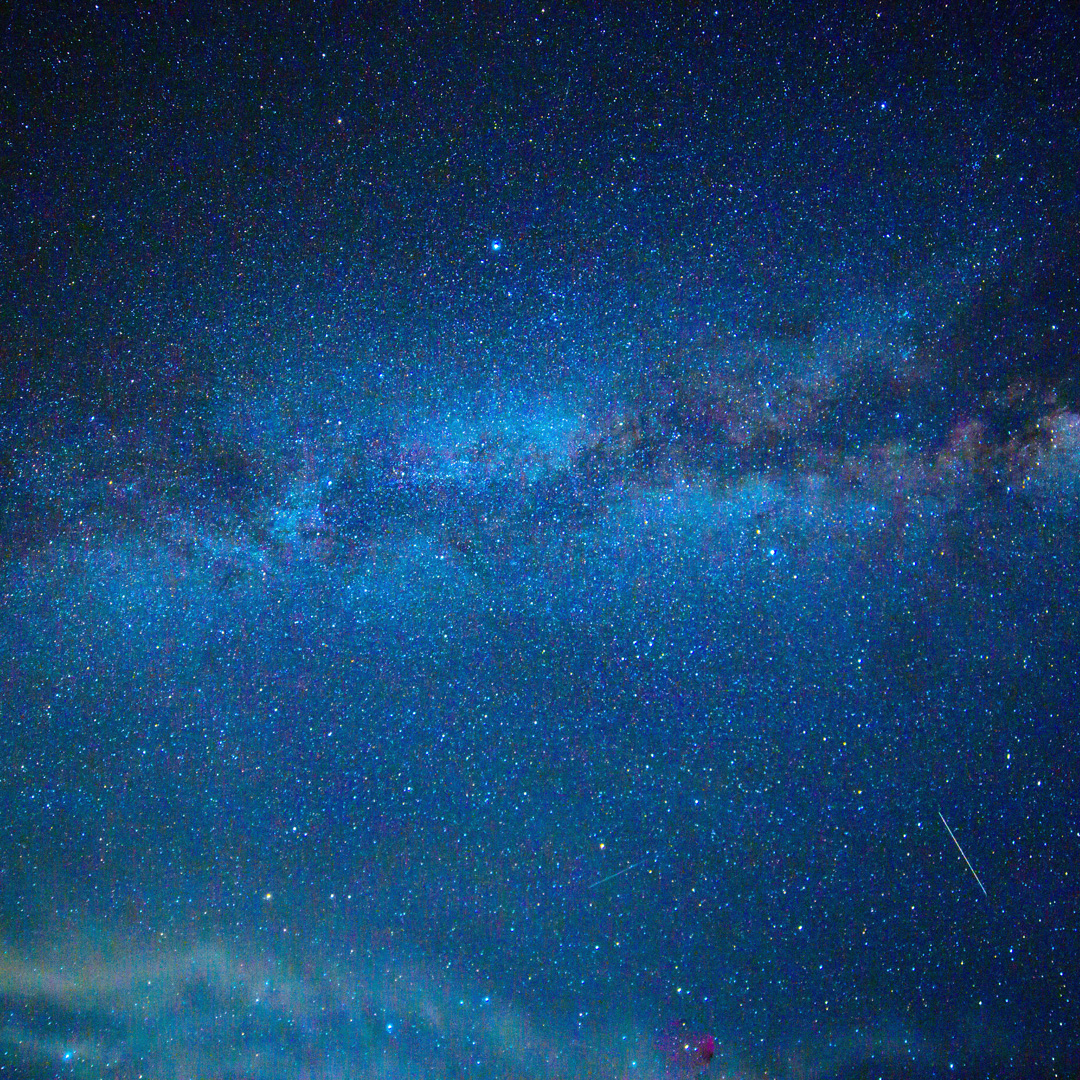 With encouragement from Crystal Harden, Ed.D., Director of Program and Inclusion Initiatives at Morehead, programs staff worked to find ways to introduce these unique stories into existing programs, leading to the creation of One Sky, Many Eyes. "I thought it was important to tell these cultural stories of the night sky at all times — not just for a recognition month," said Harden.
"We began to try to get our students to incorporate some of those stories into their normal presentations," said Whit McMillan, Science Program Manager at Morehead. "The sort of culmination was, 'well, why don't we do a whole show devoted to ways others see the skies, not just the Eurocentric views' because there's such a wealth there."
As a permanent addition to Morehead's offerings, Eakes sees One Sky, Many Eyes as "tending a garden," changing as new stories are incorporated into the program. "We're excited to see how it grows and see how we can make it a Morehead staple like our Carolina Skies show."
For both Eakes and McMillan, One Sky, Many Eyes represents a further extension of Morehead's commitment to equity and inclusion through its programming. "It means that a lot more people are potentially going to be exposed to thinking about how we've learned about the night sky," said McMillan. "Everyone can be a scientist. Everyone can be an astronomer."
"I think being able to take cultural stories and put them through a science lens is exactly what we're about," said Eakes.
With a ticket to One Sky, Many Eyes, visitors to Morehead can also experience Science LIVE! demonstrations, interact with research-based exhibits, and, on weekends, get hands-on with STEM projects in the Launch Lab "tinker space."
Learn more about One Sky, Many Eyes, showing on a bi-weekly schedule every Saturday.