Star Student Spotlight: Kat Timm
March 2, 2020
By Samantha Dikolli
We are excited to introduce our new series: Star Student Spotlight. Every month we will highlight the work of different star student employees! First up: Meet Kat Timm, Morehead Student Graphic Designer. Read the full Q & A with our first star student below.
---
Q: What is your name or nickname?
A: Kat Timm
Q: What is your year in school? Major?
A: Junior (Returning/transfer student). Anthropology & Studio Art double major.
Q: Where is your hometown?
A: Fairbanks, Alaska
Q: How long have you been working at Morehead?
A: My one year anniversary of working at Morehead was a couple weeks ago!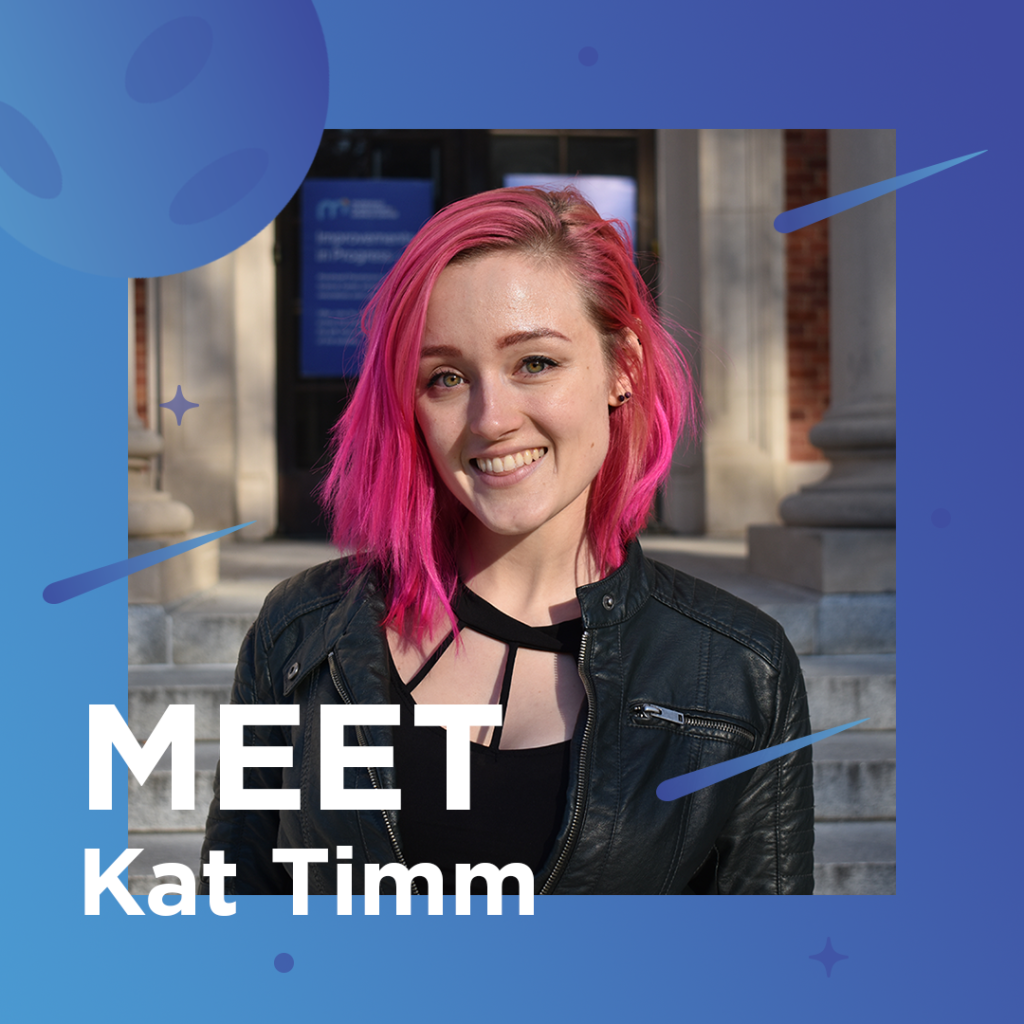 Q: How are you involved on campus outside of Morehead?
A: I don't have time for a lot of extracurriculars on campus, but I volunteer a couple times a week with the birds of prey at Piedmont Wildlife Center. I've also been developing my photography skills by documenting the ethnographic fieldwork we're doing in my Anthropology 370 class.
Q: What is your job at Morehead? Do you have a favorite project, event, or program you have supported?
A: Student Graphic Designer on the graphic design team. The graphic design team helps Morehead spread the word about its programming and community engagement by making sure visual communications are beautiful, clear, and on-brand. My main job is to update and format print and digital materials like handouts, magazine ads, reports, and web ads, but I also help out with whatever other odd projects may come up, including photography, illustration, and user experience design. A favorite project has been providing illustrations to support the recent Morehead fulldome show, Tales of the American South. 
Q: Why Morehead?
A: I love love love being part of an organization that promotes curiosity and scientific literacy! The people I work around are dedicated and welcoming, and every day I get to build skills with powerful design programs like Adobe InDesign, Illustrator, and Photoshop.
Q: What is a fun fact about yourself?
A: I just got married this Halloween in the middle of a torrential downpour and a tornado watch! It was a dark and stormy and magical night… very spooky!