Star student spotlight: Jacob Koehler
May 4, 2020
By Samantha Dikolli
Meet Jacob Koehler, a senior from Wilmington, NC. Jacob, Guest Relations Assistant II, has worked at Morehead for four years—almost his entire college career!
---
Q: What is your name or nickname?
A: Jacob Koehler
Q: What is your year in school? Major?
A: Senior (Class of 2020), History and American Studies major with Music minor.
Q: What is your hometown?
A: Wilmington, NC.
Q: How long have you been working at Morehead?
A: I started my spring semester of freshmen year, so almost four years.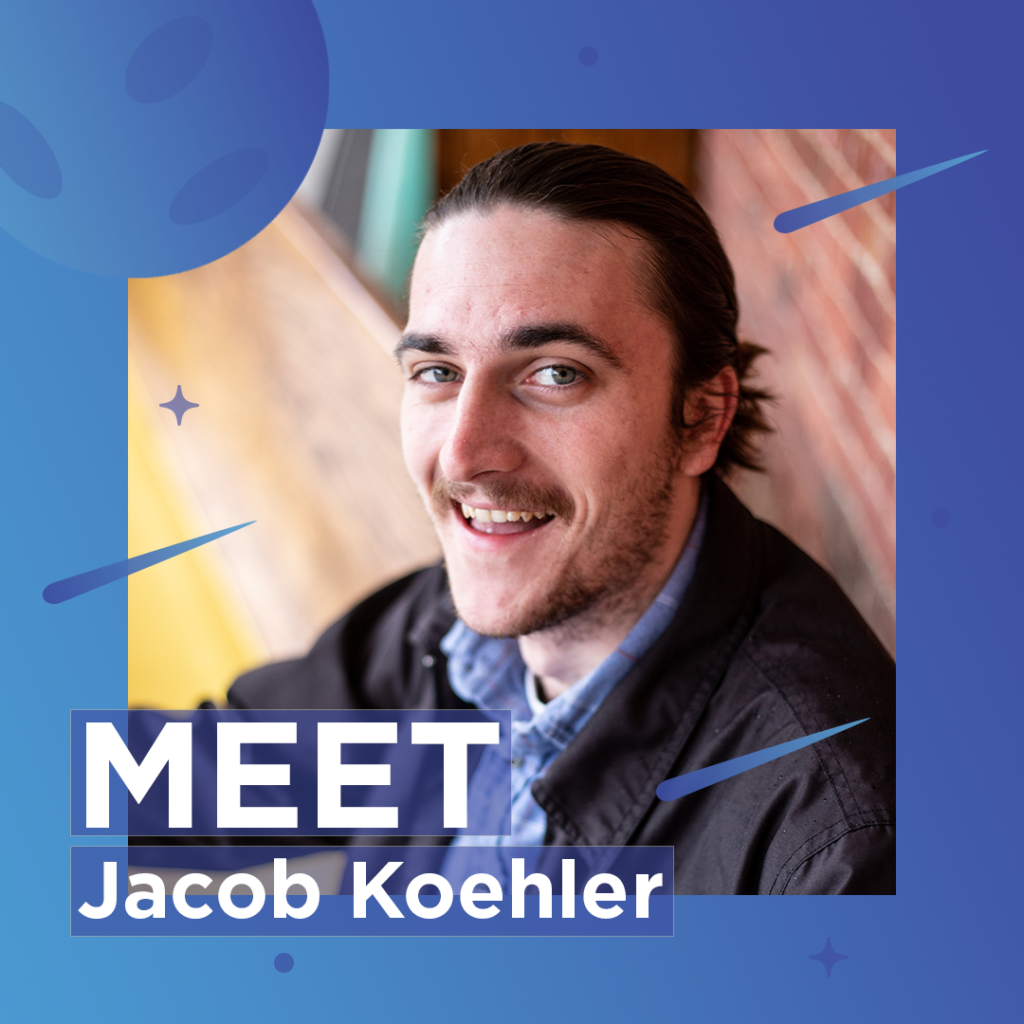 Q: How are you involved on campus outside of Morehead?
A: I was in Carolina For The Kids for four years (holding a subchair position for two of them), and I worked with the Refugee Crisis Center for three years.
Q: What is your job at Morehead? Do you have a favorite project, event, or program you have supported?
A: I am a Guest Relations (GR) Assistant II which means I work with the rest of GR to facilitate group visits to Morehead. I primarily work with school groups during the weekday mornings and help organize and orchestrate field trips, but I also do a lot of the behind-the-scenes emailing and calling. Additionally, I help run birthday parties on the weekends and other special events when they occur. My favorite so far was the #TakeUpSpace event, which occurred in spring of 2017.
Q: Why Morehead?
A: I work at Morehead because I enjoy the people I interact with on a daily basis. My coworkers brighten my days, and the patrons and guests I help always put a smile on my face. I am happy to be part of such a meaningful organization within the Chapel Hill community.
Q: What is a fun fact about yourself?
A: I can clap with one hand. Also, I officiated a wedding last summer.