Science In The Summer™ FAQs
Science In The Summer™ FAQs
Got Questions?
We've got answers. Read below for frequently asked questions about Science In The Summer™.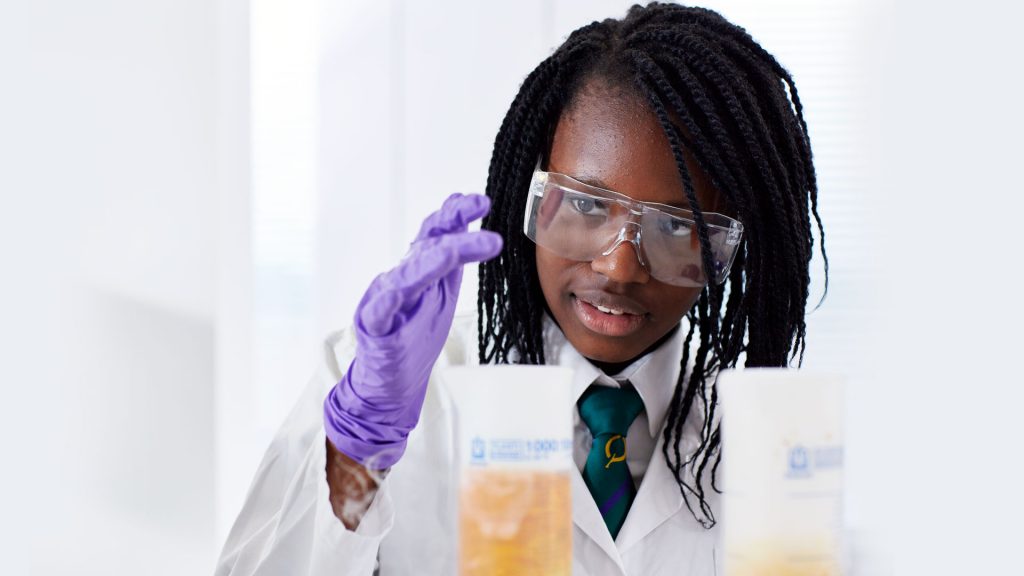 If you completed and submitted your registrations and forms you will automatically receive confirmation emails. Please check your spam folder for email messages from "GSK Science in the Summer" or from "@email.unc.edu" or @unc.edu" addresses.
Log in to your online Active Network account using the password you submitted on the registration form.
If you registered your child for the incorrect level, email scienceinthesummer@unc.edu to cancel the existing registration. You'll need to complete the registration process again to properly register your child for the correct level.
A parent, guardian or approved adult must:
Enter the SIS classroom with your child,
Verify your identity by presenting a government-issued photo identification to the SIS educator, and
Sign your child IN at drop-off and OUT at pick-up each day. Please allow adequate time to complete this process.
PLEASE NOTE: The SIS educator is the only person permitted to check identification and facilitate the sign-in/sign-out process. Library staff members and high school assistants cannot do so.
During registration, please provide the names of two parents or legal guardians AND up to five other adults to drop off and pick up your child from SIS. Adults must be 18 or older. Only individuals on this list will be able to drop off and pick up your child.
You will be able to make changes to your list using the online account created during registration until April 30, 2020 at 11:59 p.m. After that time, you must email the Science in the Summer Office to make any additional changes to the list of approved adults.
The list of approved individuals is final at 12 pm on the Thursday before your child's SIS session begins. There are no exceptions.