Camp Educators
The GSK Science in the Summer™ (SIS) program is recruiting enthusiastic staff to lead camp sessions for kindergarten through 5th grade students. College students, recent college graduates, teachers, teacher's assistants, guidance counselors, camp counselors, etc. are encouraged to apply! Teacher certification is not required. Camp staff will be trained to teach the GSK SIS curriculum as well as receive camp materials during the training.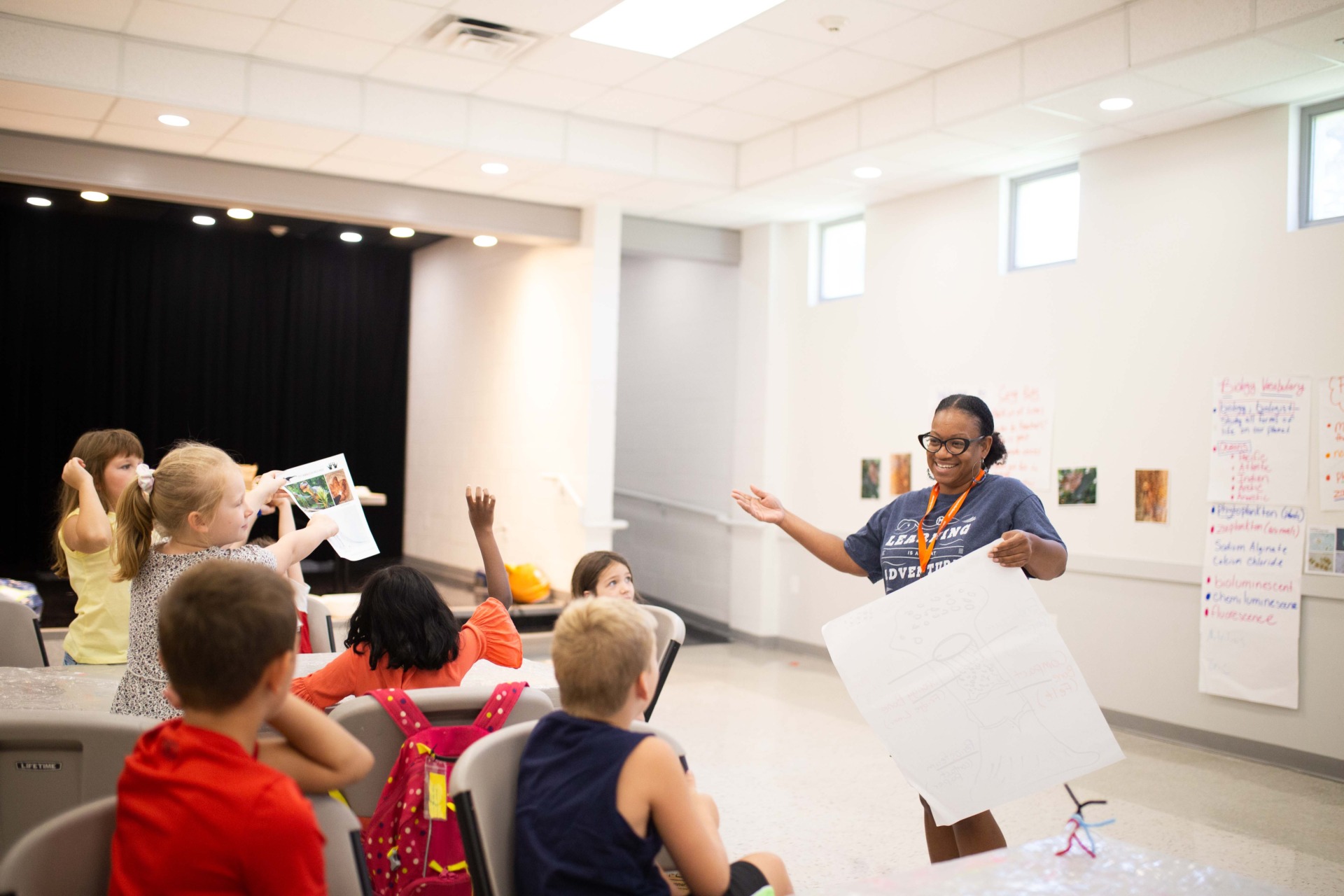 To Apply
1. Read information regarding interviews and training before submitting your application.
Camp Educator Information
2. Download and complete the Availability Form.  
Availability Form
3. Complete the application on the UNC-Chapel Hill career website. Be sure to upload the Availability Form with your application materials in the "Other Documents" section of the application. This is required.
Camp Educator Application
4. Send the Recommendation Form link to your principal, former supervisor, or professor to complete.
Recommendation Form

Hiring Policies
All Science in the Summer Staff must complete a paid training on a specific date. Please see details in the "Camp Educator Information" document above.
Employment is contingent upon a criminal background check and your availability to attend and complete the mandatory paid training session.
Hiring preference will be extended to applicants with experience working with children in educational settings, those with prior Morehead Planetarium & Science Center program experience, and/or those who attend schools, work, or live in counties where SIS sites are located.