New Year event cancellation
December 2, 2019
Morehead will not host annual New Year Family Celebration
CHAPEL HILL, NC—Due to ongoing renovations Morehead Planetarium & Science Center will not host the annual Night Lights event. The highly attended, sold-out event attracts more than 5,000 people from the Triangle and surrounding areas each year.
"This was a difficult decision to make," says Susan Durham, Director of Operations at Morehead. "We want to offer guests an exceptional experience, but we know we could not do that with the ongoing renovation project."
Morehead began making changes to their 70-year-old building in May. The first phase of the renovation included updating the GSK Fulldome Theater with new seats, carpeting, and paint. The theater's projection system was updated in 2011; it previously used the famous Carl Zeiss Model VI star projector for 42 years.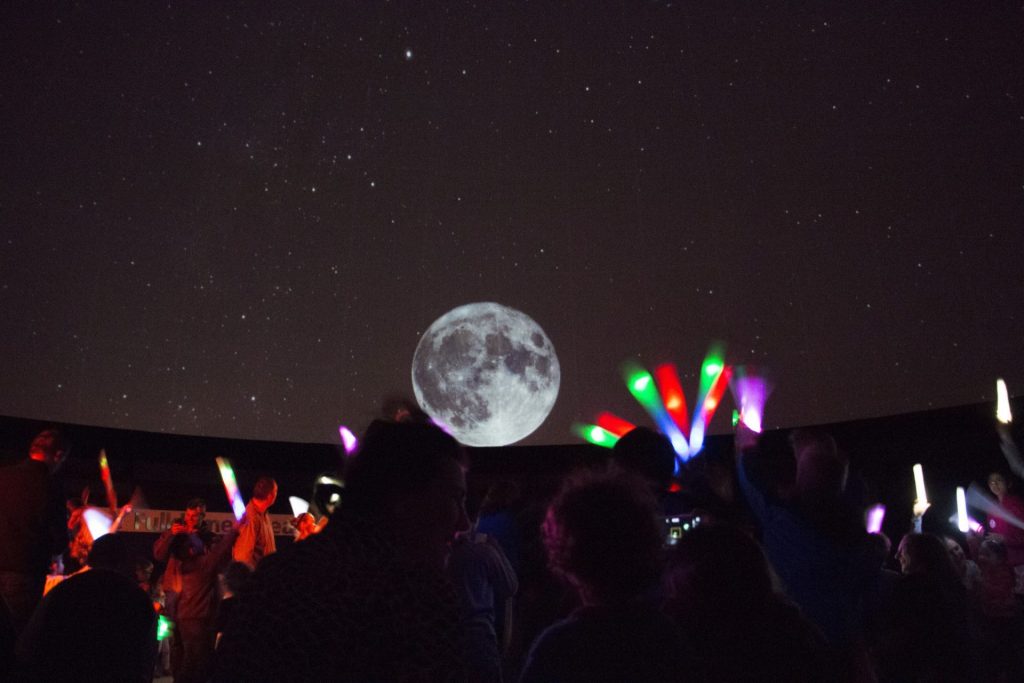 "We are very satisfied with the progress of the renovations," says Lizz Alfano, Exhibit Manager for Morehead. "The building needed structural changes that will completely transform the experience—we can't wait to unveil the new and improved Morehead next year!"
Renovations and exhibit design are expected to be completed by Fall 2020. Please sign up for Morehead's monthly e-newsletter for updates on the grand reopening.
For those planning holiday events for themselves and their families, please consider the following Morehead programs happening this December:
Morehead Planetarium & Science Center looks forward to hosting their biggest New Year's event yet on December 31, 2020.
---
Media Contact:
Malenia Swinton | Marketing & Communications Manager
Morehead Planetarium & Science Center
malenias@unc.edu
919.843.3474