Morehead's new look: Why the change?
December 13, 2019
Morehead Planetarium & Science Center to unveil new website in January 2020
CHAPEL HILL, N.C.—Morehead Planetarium & Science Center, the leading public science education organization in North Carolina, will unveil a new website on January 20, 2020. The website comes a year after the initial 2019 rollout of its new brand identity which included a logo redesign and new brand assets.
Founded more than 70 years ago, Morehead has already revamped its look several times, consistent with the organization's continued strategic growth.
"Brands need to evolve," says Tanairi Rodriguez, Graphic Design and Brand Manager for Morehead. "We're very pleased with the new brand identity and we are more than excited to share the new website with everyone."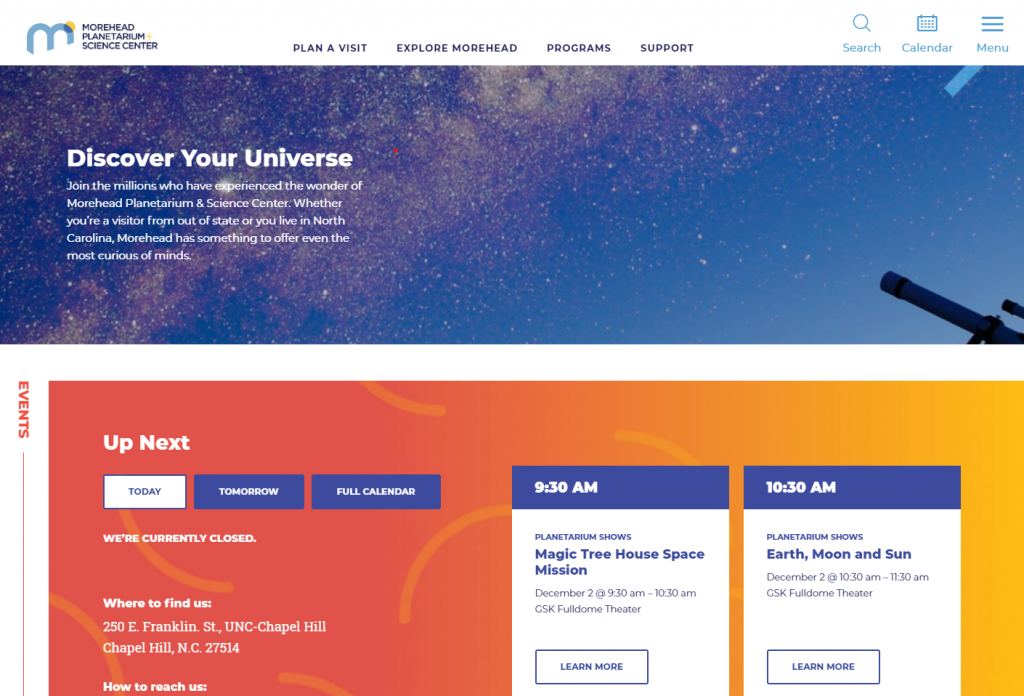 The website will include a host of new features and enhancements, but most noticeably:
A clean, unified visual design
Easy-to-access information
A simplified site architecture to help users find what they need
A multi-device user experience
More content discovery throughout site
Morehead not only focused on functionality, but digital accessibility.
"Accessibility is more than a buzzword to us," says Malenia Swinton, Marketing and Communications Manager for Morehead. "We want to be sure that everyone can easily access the information they need on our site—this new site does that and so much more."
The redesign was led by the award-winning Rivers Agency, which specializes in creative services like advertising, branding, design and more.
In addition to Morehead's new brand and website, the historic organization is also working on renovations to its physical building. It has been partially closed since May to accommodate structural and design updates, which include ADA compliant upgrades like new elevators.
The new building will be unveiled to the public in Fall 2020; however, visitors can still enjoy a planetarium show in the building's fully renovated GSK Fulldome Theater now.
Morehead through the years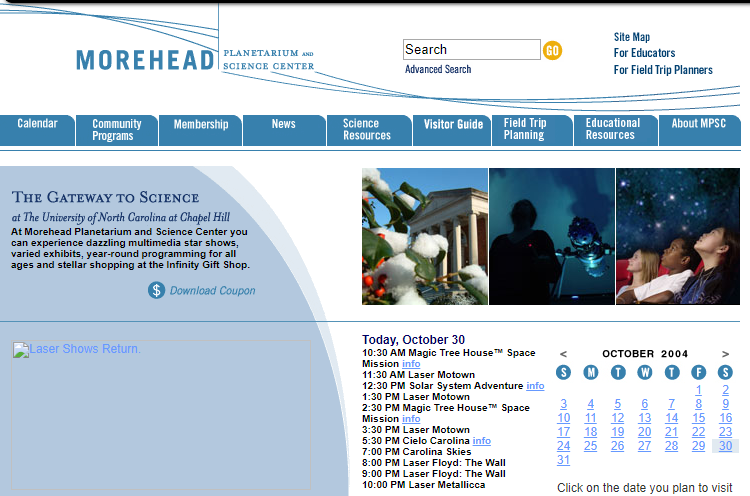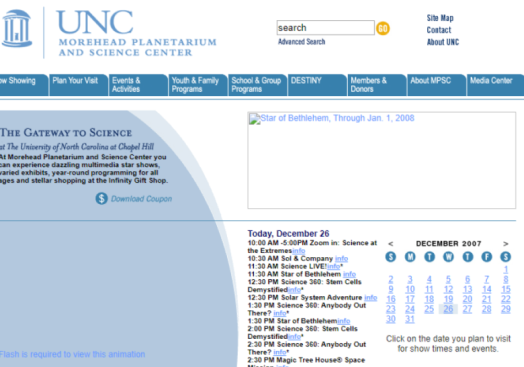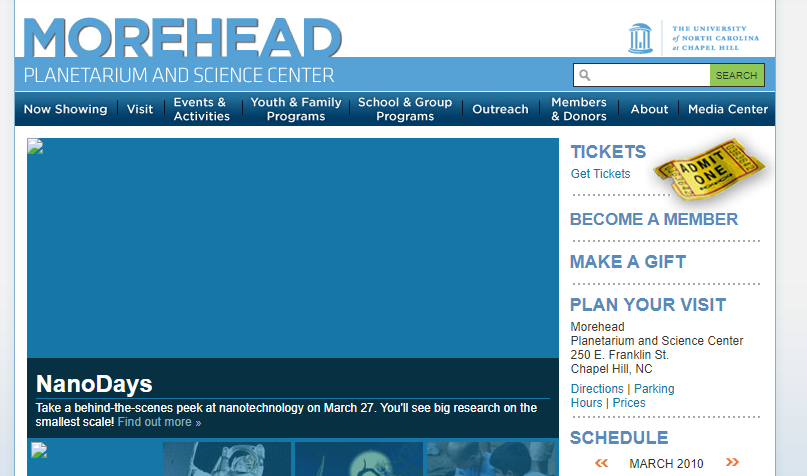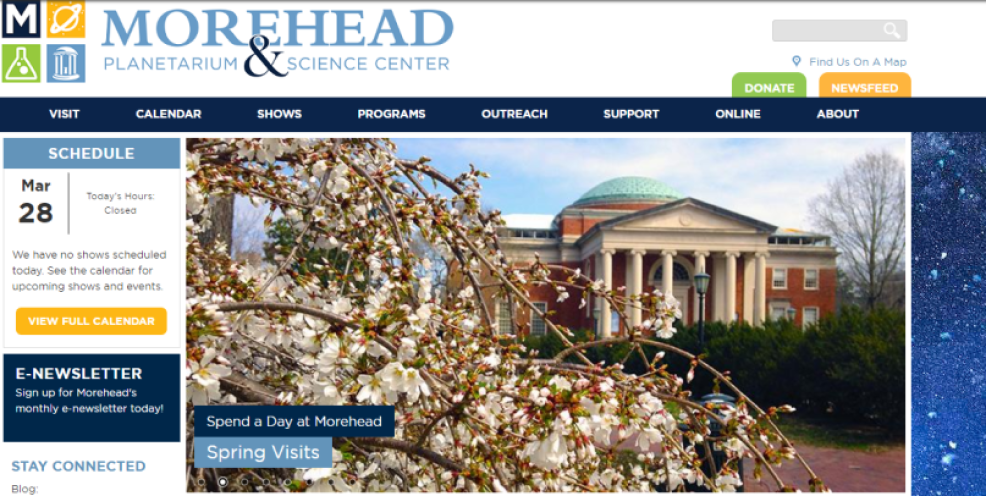 ---
About Morehead Planetarium and Science Center
Morehead Planetarium and Science Center is a unit of the University of North Carolina in Chapel Hill. Morehead works to serve North Carolina and beyond by bringing together the unique resources of UNC to engage the public for an improved public understanding of science, technology and health. For more information, visit www.moreheadplanetarium.org.
Media Contact:
Malenia Swinton | Marketing & Communications Manager
Morehead Planetarium & Science Center
malenias@unc.edu
919.843.3474