Morehead welcomes new advisory board members, chair 
CHAPEL HILL, N.C. (August 17, 2023) – Four new members have recently been appointed to Morehead Planetarium and Science Center's advisory board.
Kenji Brantley, Tiffany Holung, Stephani Page, Ph.D., and Than Powell officially began their first three-year term of service on July 1, replacing departing members Stephen Butts, Emily Frazelle, Lisa Gillespie, M.D., and Sandra Rich. Returning member Brigid Troan, D.V.M., succeeds Butts as board chair.
"I am pleased that Kenji, Stephani, Than, and Tiffany have agreed to join Morehead's board," said Todd Boyette, Ph.D., director of Morehead Planetarium and Science Center. "Each has been involved with us in one way or another prior to their board membership and will be able to offer unique perspectives because of this. I look forward to working with them."
Brantley, executive director of enterprise strategy at UNC Health, has over a decade of experience as a healthcare strategy leader. He earned a Master of Healthcare Administration from the Gillings School of Global Public Health and a Master of Accounting from the Kenan-Flagler Business School at the University of North Carolina at Chapel Hill. Brantley is looking forward to helping Morehead achieve its mission of Science for All.
Holung, a senior IT project manager at Gilead Sciences, is a STEM professional who is passionate about breaking down access barriers to education. "The mission of (Morehead) aligns with my personal interests and I share in (its) vision to expand access to science education across North Carolina – particularly to underrepresented populations and rural areas," Holung said.
Page, director of strategic initiatives and community engagement with the Women in Engineering ProActive Network (WEPAN), is a scientist and STEM equity professional with nearly 20 years of interdisciplinary academic research experience. She obtained a doctorate in biochemistry and biophysics from the School of Medicine at UNC-Chapel Hill, and a master's degree in biology and a bachelor's degree in chemical engineering from North Carolina A&T State University. "It continues to be a pleasure to support Morehead in their efforts, and joining the Advisory Board represents the next stage," Page said.
Powell, CEO and co-founder of Epulate, Inc., is passionate about science and emerging technologies and applying both to help solve problems in healthcare. Prior to his current venture, he spent 20 years in the pharmaceutical industry at Eli Lilly & Company and GSK. Powell earned an MBA from the Graduate School of Business at Stanford University and an undergraduate degree from DePauw University.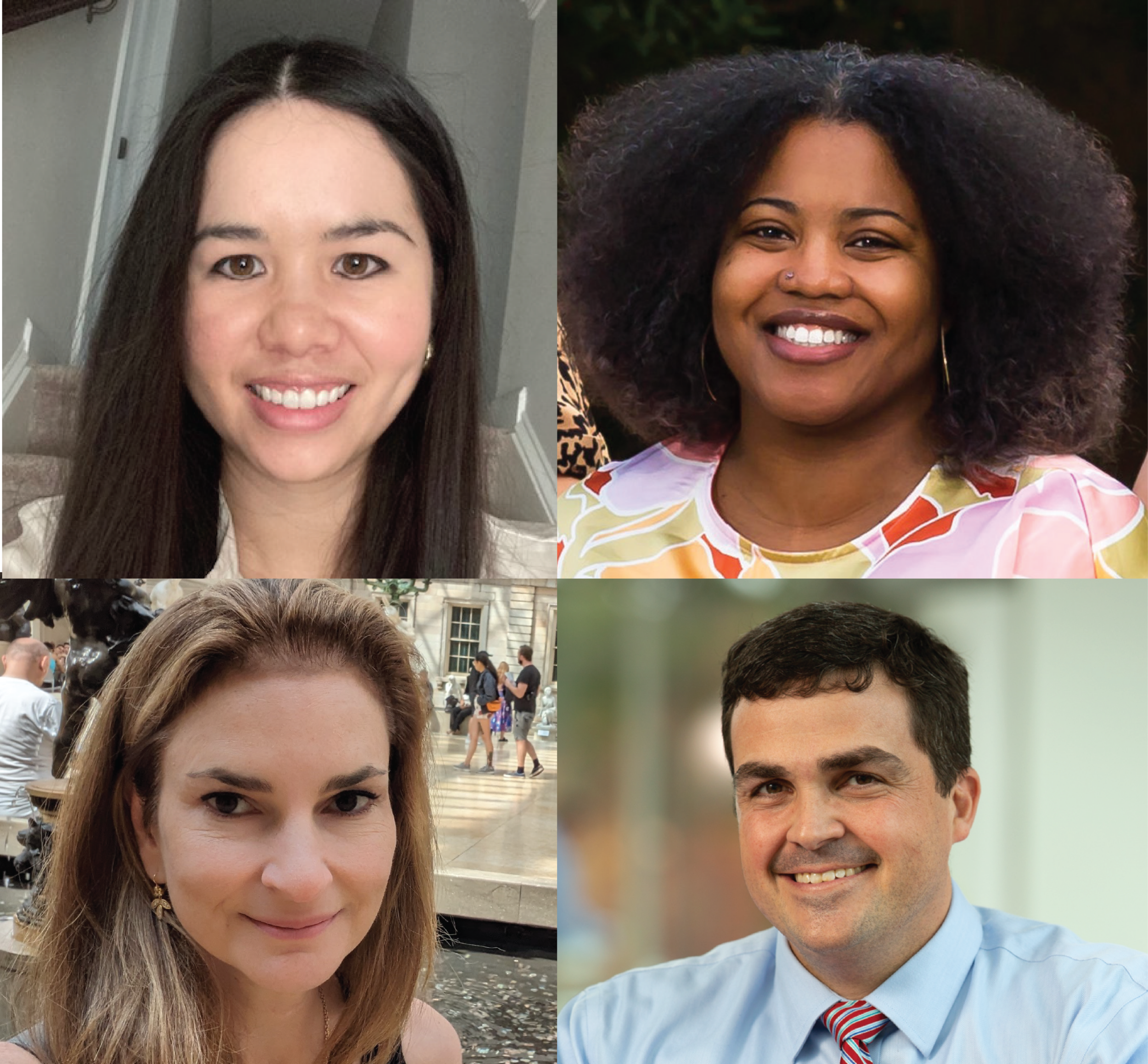 Board chair Troan, a clinical veterinarian with the College of Veterinary Medicine at North Carolina State University, is a board-certified anatomic pathologist specializing in zoo and wildlife species. She has been a diagnostic pathologist for the North Carolina Zoo for 20 years and currently serves on the board of her alma mater, the South Carolina Governor's School for Science and Mathematics. "I attended (Morehead) as a child and want to ensure the institution continues to flourish and be accessible for generations to come," she said.
Established in 2007 to engage formally with institutional partners and constituents, the Morehead Advisory Board offers guidance to the director and leadership team on various matters, encompassing strategic direction, advocacy, and establishing essential connections. Leveraging their diverse backgrounds and experiences, the board plays a crucial role in shaping Morehead's future by contributing to the institutional master plan and supporting fundraising efforts.