Morehead is reopening after $9.2 million renovation
The historic institution is opening its doors with new safety protocols in place
October 23, 2020
CHAPEL HILL, NC – Morehead Planetarium and Science Center will reopen its doors to the public on Saturday, November 7 in accordance with Centers for Disease Control, state, and local guidelines. The reopening comes after a multi-year renovation and six-month COVID-19 closure that began in March.
Visitors will enjoy a wide range of new temporary and permanent exhibits that highlight multiple STEM disciplines. Exhibits in the rotunda of the building focus on the history of Morehead and its astronomy roots. The Breakthrough Hub located at the exhibit level features interactive displays that help demonstrate research from UNC scientists working in biology, marine science, biomedical engineering, and more.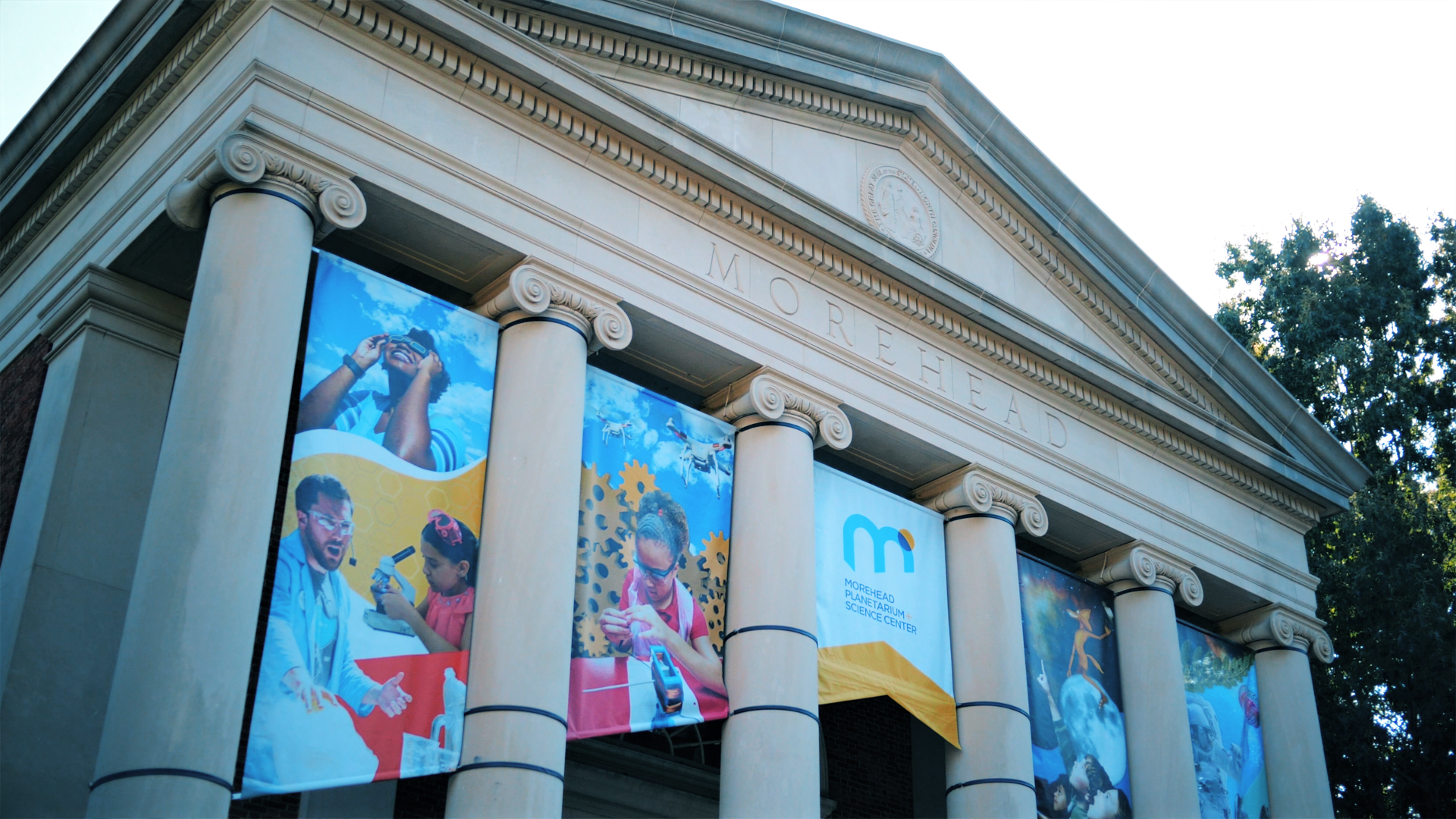 "Morehead has inspired millions since opening in 1949," says Director Todd Boyette. "As we've grown, however, our building was no longer fit for purpose. This renovation provides a cutting-edge facility that matches our innovative programs."
Structural improvements to the building include ADA upgrades like the installation of a new elevator and a ramp to access the basement where there are bathrooms and a hallway exhibit.
The new Morehead experience also includes the installation of a box office, as well as changes to pricing. For general admission and a planetarium show:
Children under 3: FREE
Children (age 3-12): $12.95
Adults: $14.95
Seniors, Students w/ID: $13.95
UNC Students: Free admission, $4.00 per planetarium show
Beginning next summer, Morehead will update its membership program to reflect new pricing changes as well. Members enjoy year-round benefits like early-access tickets to special programs, free admission, discounts on summer programs and more.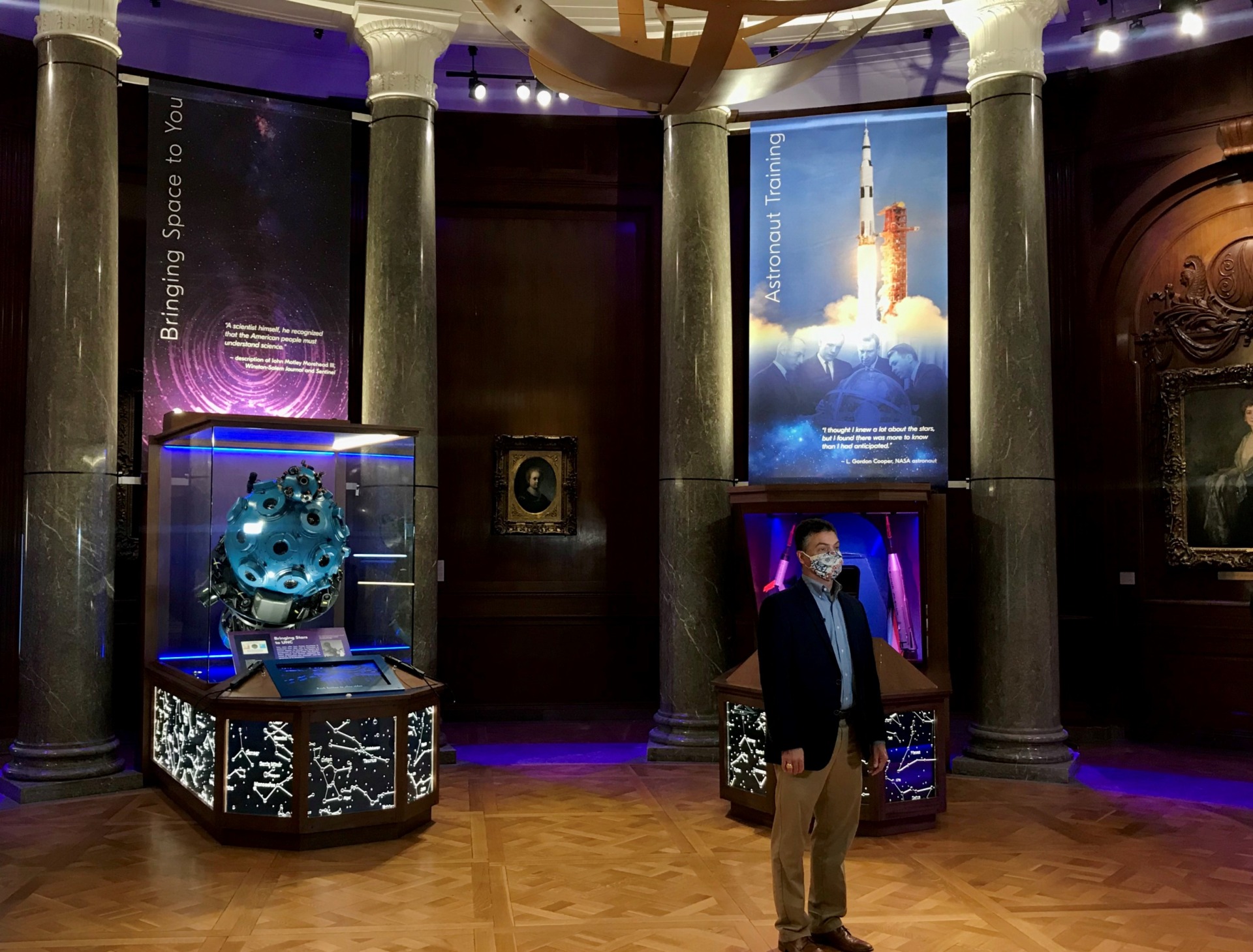 Reopening Under COVID-19
North Carolina's transition to Phase 3 of reopening came as encouraging news as Morehead had been developing safety protocols and preparing for a safe return to operations since June.
"While this has been a challenging time for everyone, our Reopening Task Force has diligently worked to develop an operations plan that will keep everyone as safe as possible," says Boyette.
Like many other North Carolina museums and cultural institutions, Morehead is reopening with new safety protocols in place.
Visitors will be required to reserve 2-hour timed tickets online ahead of time.
All guests over the age of 2 will be required to wear a mask.
The number of patrons will be limited to 25% or less of the building's capacity at any given time.
Physical distancing will be enforced throughout the building including in the 200-seat fulldome theater.
New cleaning and sanitization procedures have been developed in accordance with guidelines by the Centers for Disease Control and Prevention.
"We are encouraging all visitors to read our new safety protocols in detail before planning their visit," says Malenia Swinton, Marketing & Communications Manager and team lead for Morehead's Reopening Task Force. "The safety of our visitors and staff remain our top priority and we hope that everyone appreciates the effort we have put into creating a safe and engaging experience."
For the near future, visitors will be able to take advantage of a $3.00 temporary price discount because of COVID-19 limitations.
"We want to be sensitive to the fact that we are facing a challenging time and that this may impact how you experience the new Morehead," adds Boyette.
Morehead's outreach programming will also begin providing in-person visits to schools across the state with strict protocols in place including the use of outdoor spaces, mask requirements, and cleaning guidelines for all lab materials.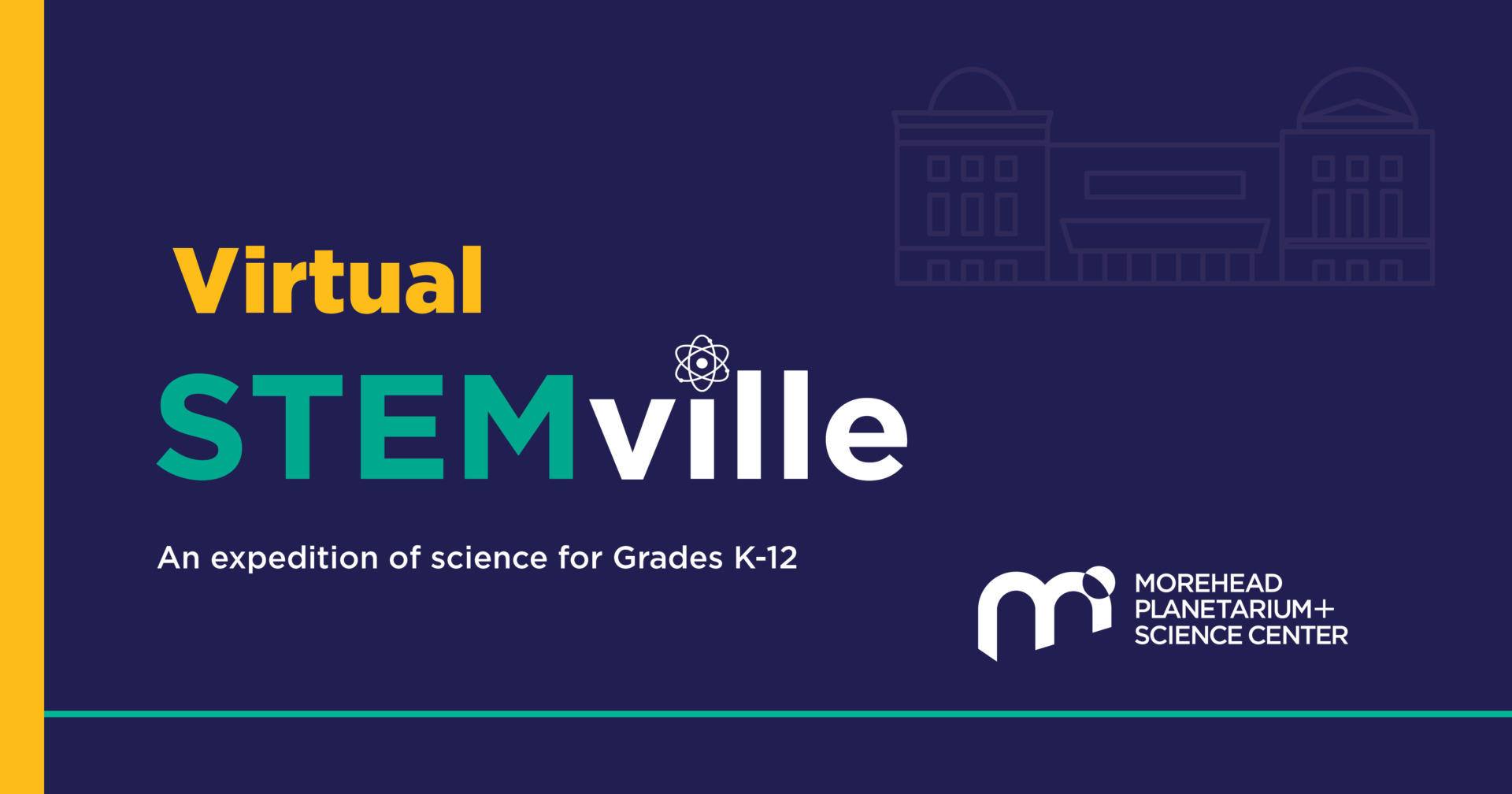 Continued Virtual Programming
Morehead will also be providing fee-based virtual programming for those who cannot schedule a visit at this time.
School-aged children can participate in Virtual STEMville beginning October 27. The rotating weekly program will take place every Tuesday and Wednesday and requires pre-registration online.
"We have a unique opportunity to connect North Carolina students with Morehead educators and scientists in a meaningful way," says Crystal Harden, Director of Strategic Program and Initiatives.
"Virtual STEMville will provide a high-quality and accessible virtual experience for all learners even though they can't visit us in person right now."
Program content will include live science demonstrations, virtual skywatching, Meet-The-Scientist workshops, and more. School groups and community organizations will be able to make group reservations for a more tailored experience.
People can also use Morehead At Home—Morehead's virtual learning hub that includes hands-on STEM activities, prerecorded virtual skywatching sessions, learning guides and other resources.
---
About Morehead Planetarium and Science Center
Morehead Planetarium and Science Center is a unit of the University of North Carolina at Chapel Hill. Morehead serves North Carolina and beyond by bringing together the unique resources of UNC to engage the public for an improved public understanding of science, technology, and health.
Media Contact:
Malenia Swinton | Marketing & Communications Manager
Morehead Planetarium & Science Center
malenias@unc.edu
919.843.3474
About the University of North Carolina at Chapel Hill
The University of North Carolina at Chapel Hill, the nation's first public university, is a global higher education leader known for innovative teaching, research and public service. A member of the prestigious Association of American Universities, Carolina regularly ranks as the best value for academic quality in U.S. public higher education. Now in its third century, the University offers 77 bachelor's, 107 master's, 65 doctorate and seven professional degree programs through 14 schools, including the College of Arts & Sciences. Every day, faculty, staff and students shape their teaching, research and public service to meet North Carolina's most pressing needs in every region and all 100 counties. Carolina's 341,972 alumni live in all 50 states, the District of Columbia, U.S. Territories and 159 countries. More than 185,118 live in North Carolina.