Check out this resource hub for activities, video series, and more learning tools for K-12 students
Virtual Skywatching
Please Note
The final Morehead At Home session took place on September 29, 2020. Check our Youtube Playlist and Video Resource page to view past Virtual Skywatching sessions, additional learning videos, activities and more.
Virtual STEMville
Join us for an epic journey to our first-ever Virtual STEMville! Designed for K-12 students, virtual sessions align with NC Standard Course of Study guidelines and include engaging activities that cover astronomy, physics, chemistry and more. We'll use special planetarium software to learn about the sky and other current astronomy topics. We'll conduct exciting science experiments in our lab, and talk with scientists about different scientific methods for their research. Learn more about the program and register your student(s) today!
North Carolina Virtual Science Festival
We couldn't host our usual statewide celebration of science this year, so were bringing the annual NCSciFest to you! With the help of partners across North Carolina, we've curated some digital resources for exploring science at home. Check it out!
Try these coloring pages and hang out with Flat Kelvin at home!
---
---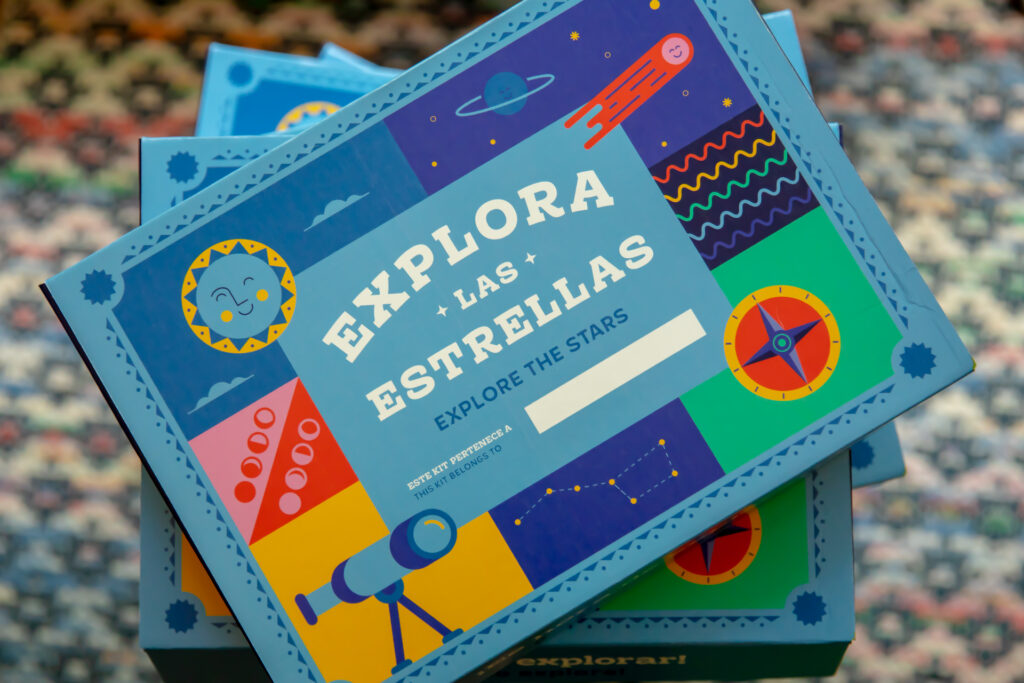 Explora las Estrellas | Explore The Stars
Explora las Estrellas en casa con nuestra nueva iniciativa bilingüe que incluye un libro de cuentos latinoamericanos sobre el cielo y cuatro actividades familiares.
Explore the stars at home with our new bilingual initiative featuring a free storybook of Latin American sky stories and four family activities.
---
Need some star jams? Listen to our Spotify playlist – made for skywatching at home!
Please Note: Morehead Planetarium & Science Center does not own the rights to any of the music in this playlist.
---