Inclusive work environment where you can thrive
Morehead Planetarium and Science Center is a great place to work. We look for talented, dedicated, high-energy team members who are committed to offering inspiring science education opportunities.
To view and apply for available positions at Morehead, visit the UNC careers website. The link should filter the results to show just Morehead openings. If it does not, set all filters to "Any" except for "Department." Set the "Department" filter to "Morehead Planetarium."
Additional opportunities are listed below under "Current Openings."
As part of the university, we believe that it is part of our mission to offer real-world learning opportunities to university students. As a result, we have openings for students every year across the organization. Most of our student hiring takes place at the beginning of the fall semester for the academic year and in the spring for our summer programs.
University student employment opportunities will be posted to this page. We also hire work-study students. Work-study positions are posted to the UNC federal work-study webpage.
Seasonal opportunities are also available for UNC students. Please see Seasonal Opportunities for more information.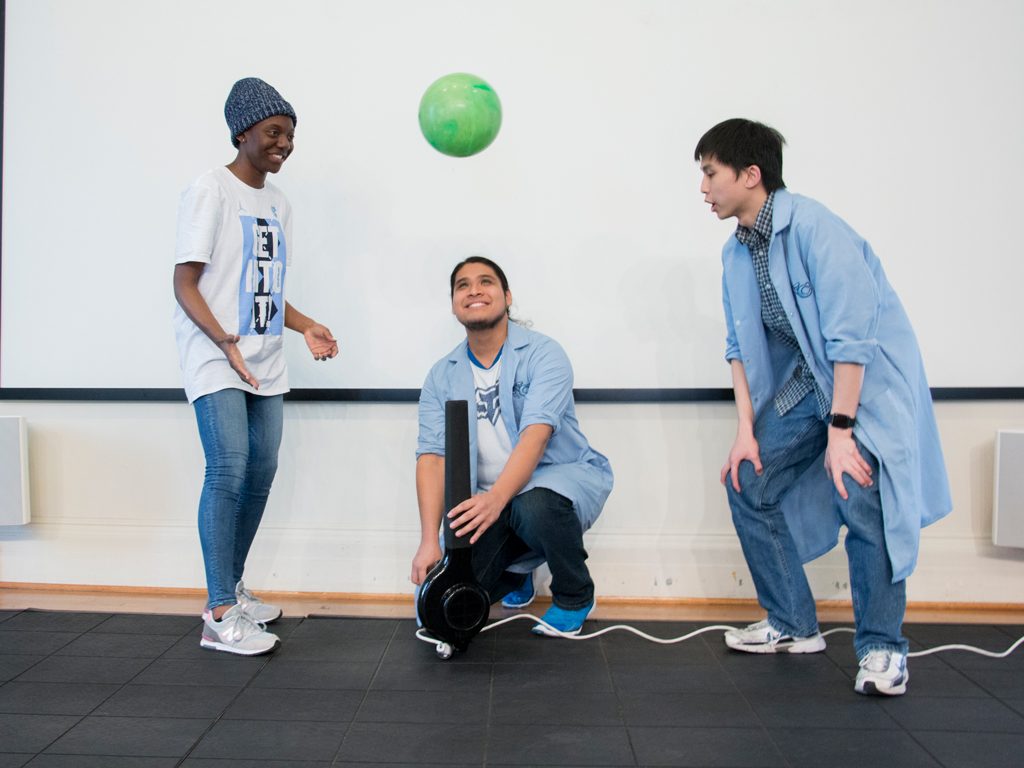 Current Openings
FT Permanent Positions
No positions are currently posted. Please refer back to this page for future opportunities.
General Student Positions
Guest Services Student Assistants
Our Guest Services team employs students year-round, and we are currently recruiting Sales Associates and Guest Relations Assistants. Applications are open now for staff starting Summer 2022, and students will have the option of continuing employment in the fall at the start of the 2022-23 academic year. Applications will be open until sufficient staff hours/coverage is filled. Applicants must be currently enrolled at UNC and not graduating in May 2022.
Sales Assistants support daily sales operations in our box office, front desk, and gift shop, and assist with ticket check-in and scanning during public hours and at special events. Apply for the Sales Associate position here.
Guest Relations Assistants primarily support field trip operations, navigating schools and groups to/from their programs at the Planetarium, facilitating group drop-off, pick-up, parking, etc. In addition, this staff assists with ticket-check-in and wayfinding during public hours, at special events, and private shows. Apply for the Guest Relations Assistant position here.
Temporary Positions (non UNC student)
Sales Associate
Sales Associates will work in the guest services team and will be responsible for accurately processing in person sales of merchandise and tickets for Planetarium programs and exhibit admissions. Associates may be tasked with assisting with inventory tasks such as receiving inventory or re-stocking shelves. Associate may also assist with other guest services tasks as needed, such as ticket scanning/validation/check in, or assisting with school/group operations, including check-in and wayfinding for groups.
Apply here: https://unc.peopleadmin.com/postings/228908
Deadline: 05/26/2022
As a unit of The University of North Carolina at Chapel Hill, Morehead Planetarium and Science Center is an equal opportunity and affirmative action employer. All qualified applicants will receive consideration for employment without regard to age, color, disability, gender, gender expression, gender identity, genetic information, race, national origin, religion, sex, sexual orientation, or status as a protected veteran.