Inclusive work environment where you can thrive
Morehead Planetarium and Science Center is a great place to work. We look for talented, dedicated, high-energy team members who are committed to offering inspiring science education opportunities.
To view and apply for available positions at Morehead, visit the UNC careers website. The link should filter the results to show just Morehead openings. If it does not, set all filters to "Any" except for "Department." Set the "Department" filter to "Morehead Planetarium."
As part of the university, we believe that it is part of our mission to offer real-world learning opportunities to university students. As a result, we have openings for students every year across the organization. Most of our student hiring takes place at the beginning of the fall semester for the academic year and in the spring for our summer programs.
University student employment opportunities will be posted to this page. We also hire work-study students. Work-study positions are posted to the UNC federal work-study webpage.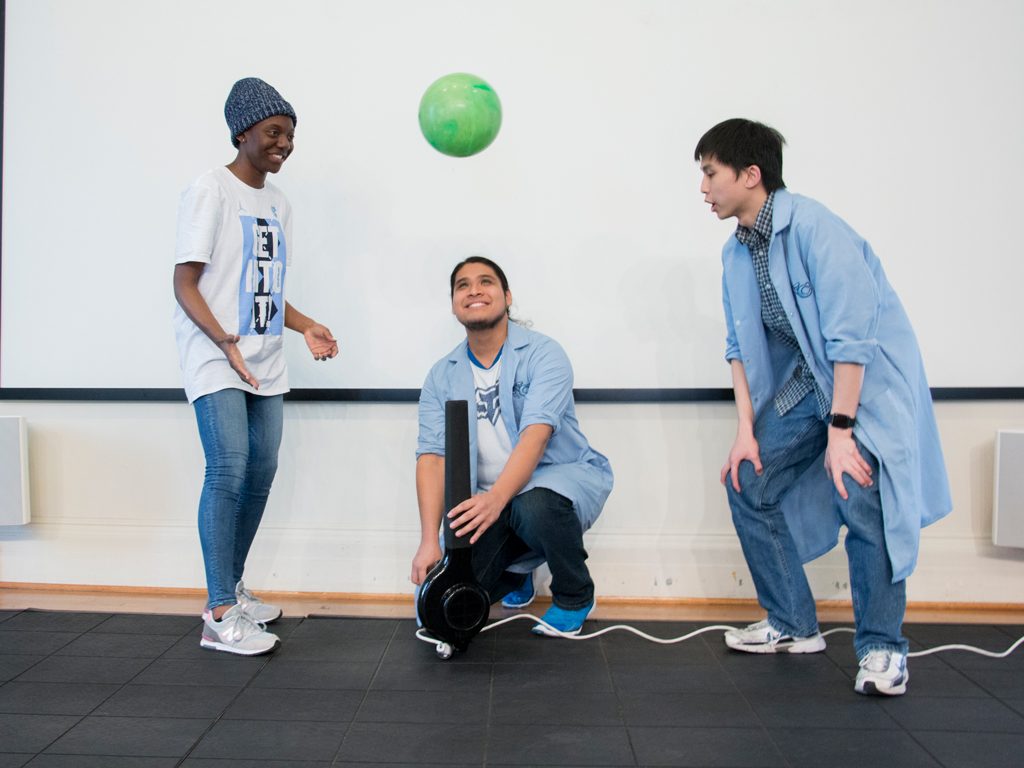 Current Openings
Guest Services Manager
This new role as Guest Services Manager is responsible for the management and development of all guest services and operational activities to ensure the delivery of an exceptional guest experience. The Guest Services Manager directly manages the retail, guest relations, and reservations coordinators. Click here to learn more and apply online by September 17.
Director of Innovation and Design
The Director of Innovation and Design (DID) oversees the newly-created Innovation and Design Unit within Morehead and ensures that everything a visitor to Morehead encounters is well designed, on brand, aesthetically pleasing, and effective in its purpose. The DID serves on Morehead's senior leadership team, and reports directly to the Director of Morehead. The application deadline is October 1, 2021. Click here to learn more and apply online.
Marketing and Communications Manager
The Marketing & Communications Manager is responsible for leading and executing marketing strategy to enhance revenue generated by Morehead through full dome planetarium shows, hands-on classes, summer camps, outreach, special events, gift shop sales and global distribution of Morehead content to other educational venues. The listing closes September 17, 2021. Learn more and apply by clicking here.
Science Programs Outreach Educator
The Science Programs Outreach Educator will assist in the design, development, implementation, and evaluation of outreach (school-based and community-based) programs across North Carolina. Additional duties include grant management support, professional development workshops, and cross-team collaboration. The application deadline is September 17, 2021. Learn more and apply online here.
As a unit of The University of North Carolina at Chapel Hill, Morehead Planetarium and Science Center is an equal opportunity and affirmative action employer. All qualified applicants will receive consideration for employment without regard to age, color, disability, gender, gender expression, gender identity, genetic information, race, national origin, religion, sex, sexual orientation, or status as a protected veteran.