Inclusive work environment where you can thrive
Morehead Planetarium and Science Center is a great place to work. We look for talented, dedicated, high-energy team members who are committed to offering inspiring science education opportunities.
To view and apply for available positions at Morehead, visit the UNC careers website. The link should filter the results to show just Morehead openings. If it does not, set all filters to "Any" except for "Department." Set the "Department" filter to "Morehead Planetarium."
As part of the university, we believe that it is part of our mission to offer real-world learning opportunities to university students. As a result, we have openings for students every year across the organization. Most of our student hiring takes place at the beginning of the fall semester for the academic year and in the spring for our summer programs.
University student employment opportunities will be posted to this page. We also hire work-study students. Work-study positions are posted to the UNC federal work-study webpage.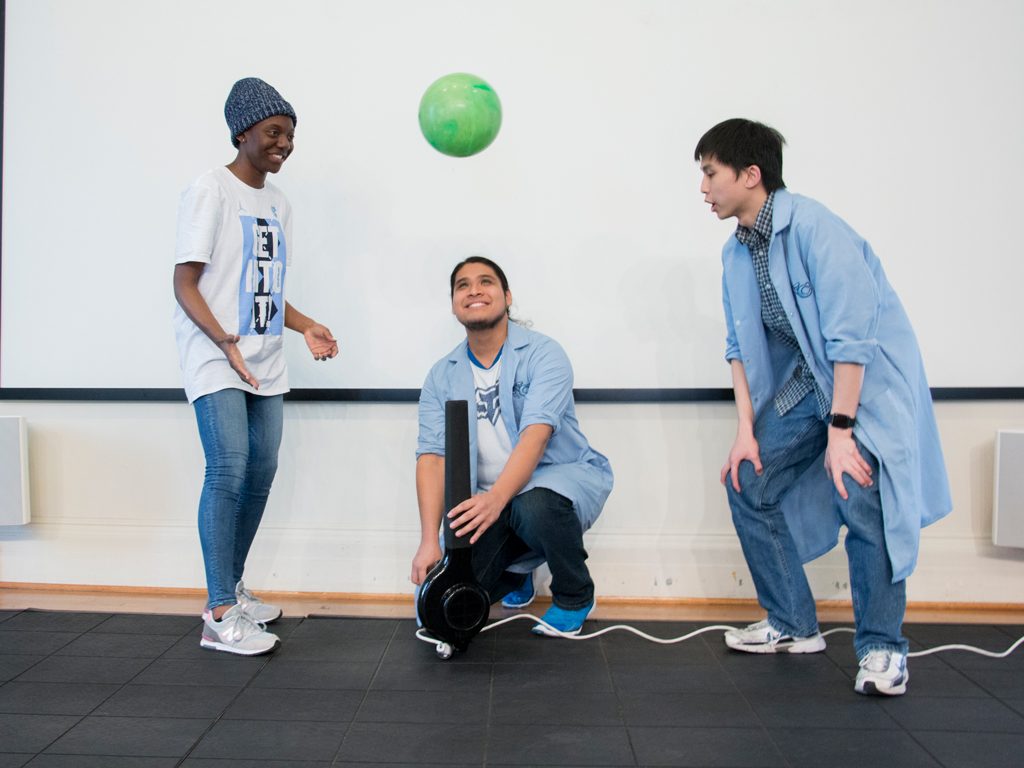 Current Openings
Computer Graphics Generalist
The CG Generalist is responsible for developing fulldome digital planetarium films, VR, exhibition interactives, and other media designed to engage, inspire and entertain school children and the public about current science research. Read the full position description and apply online.
---
Graphic Designer & Brand Manager
We are seeking a dynamic Graphic Design and Brand Manager to translate communications opportunities and challenges into well-designed products that visually communicate the brand for Morehead and its associated programs such as the North Carolina Science Festival. The visual art specialist is responsible for producing print and electronic materials for advancement, special events, exhibits, marketing, communications and production. The position must demonstrate strong organizational principles, the ability to develop sound strategies for effective communication and the interpersonal skills to work with clients across the unit. The designer must demonstrate a history or organizing efficient production schedules and tracking all elements of projects from start to finish.
---
Director of Advancement
The director of advancement is charged with directing Morehead's advancement team, overseeing: (1) identification, cultivation, solicitation, closure, and recognition of major gifts, including endowment and planned giving; (2) annual giving to support the Morehead's operating budget, including membership program, annual fund, grants; and (3) grants development. The director of advancement is also charged with leadership of Morehead's marketing and communications initiatives. Working with the marketing and communications team, the director will be responsible for advancing two specific goals: 1) ensuring that Morehead programming maximizes participation and, when applicable, revenue and 2) building Morehead's brand reputation with internal and external audiences as a leader in the field of informal science education.