December 5
@
6:00 pm
–
7:00 pm
NASA's Surface Water and Ocean Topography Mission: A New Eye in the Sky for Earth's Water
Join us on the first Tuesday of every month for Carolina Science Cafe, Morehead Planetarium and Science Center's free, current science awareness program. For this month, we will be joined by Dr. Tamlin Pavelsky to discuss how his team is verifying data from a new NASA's SWOT mission that is recording the first global survey of Earth's water cycle with unprecedented accuracy.
Please note the Carolina Science Cafe will be moving to a new location at Haw River Tap & Table in Carrboro for the foreseeable future.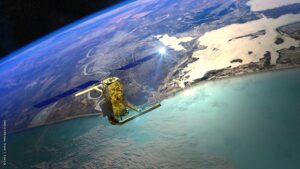 In December 2022, NASA and its international partners launched the Surface Water and Ocean Topography (SWOT) mission, a new satellite that uses radar to measure Earth's rivers, lakes, and oceans. SWOT's groundbreaking technology allows us to measure ocean currents, observe floods, and monitor water resources in ways that were previously impossible. In this talk, we will explore some of the first results from SWOT and what they might mean for our understanding of water on our planet.
Designed for adults, this program explores science topics making national and international headlines and offers the chance to meet the experts behind the headlines. The Carolina Science Café will be hosted at Haw River Tab & Table in Carrboro on Tuesday, December 5th, starting at 6:00 p.m. with light appetizers available for all attendees.
About Tamlin:
Tamlin Pavelsky is a professor of global hydrology in the Earth, Marine and Environmental Sciences Department at the University of North Carolina. He is also NASA's Hydrology Science Lead for the recently launched SWOT satellite mission. Tamlin earned his BA in Geography from Middlebury College and a master's and PhD, also in Geography, from UCLA. He uses satellite imagery, field measurements, and other tools to study the world's rivers and lakes. Tamlin grew up outside of Fairbanks, Alaska in wood-heated cabins with no electricity or running water.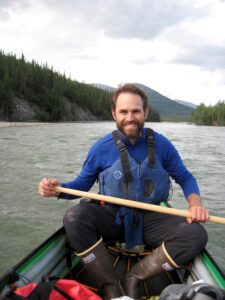 Carolina Science Cafe is produced by Morehead Planetarium and Science Center and sponsored by the UNC Chapter of Sigma Xi.
You do not need to register…just show up!
Morehead Planetarium and Science Center