April 4
@
6:00 pm
–
8:00 pm
Finally returning after a 3-year hiatus, the Carolina Science Café returns to Franklin Street on a new day and a new location as Morehead Planetarium and Science Center's free, current science awareness program.
ChatGPT is an advanced language model from OpenAI, which has been making headlines as one of the most powerful AI models to date. Such AI models are being seen by some (including the) challenging human conceits about language and creativity on the one hand, and criticized as being glorified talking parrots on the other. In this talk, we will briefly delve into what ChatGPT and other language models are, how they work, and their potential impacts on public life, science, and the future of work and the creative arts. We will also discuss the ethical and societal implications of data-driven AI, such as issues of privacy and bias.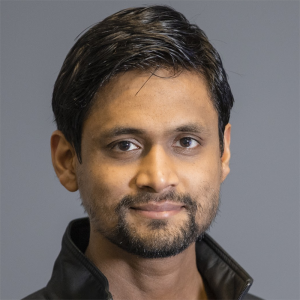 We will be joined by Shashank Srivastava, an Assistant Professor of Computer Science at UNC Chapel Hill who studies natural language processing, with special interests in grounding language in perception, neuro-symbolic methods, and interactive machine learning. Earlier this year he sat on a panel for ChatGPT in Context, a discussion of this new technology and its real and imagined impacts on the campus community — and beyond.
Designed for adults, this program explores science topics making national and international headlines and offers the chance to meet the experts behind the headlines. The Carolina Science Café will be hosted at Gizmo Brew Works on Tuesday, April 4, starting at 6:00 p.m.
You do not need to register…just show up!
Morehead Planetarium and Science Center