How you can celebrate the 50th anniversary of Apollo 11
July 19, 2019
By Amy Sayle
Fifty years ago this July, humans first walked on the Moon as part of the Apollo 11 mission. North Carolinians have many ways to celebrate that anniversary:
Join museums in North Carolina for a healthy dose of space mania with Lift Off NC: Apollo + Beyond, a celebration of fifty years of space and lunar explorations. For example, as part of the One Giant Leap festival in Raleigh on Saturday, July 20, you can "travel" to space and be on the Moon in a virtual reality lab, experience weightlessness at a bungee-jumping station, and participate in hands-on crafts, demonstrations, and activities.
Check the Lift Off NC: Apollo + Beyond webpage for additional events, including at the Cape Fear Museum in Wilmington on July 20, the NC Museum of Natural Sciences in Raleigh on July 26, and the NC Museum of History in Raleigh on September 19.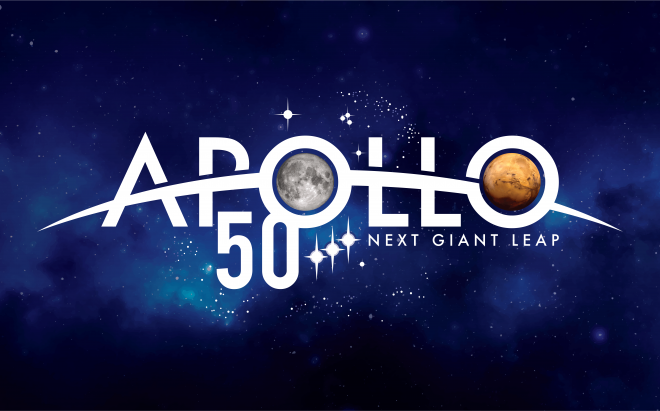 Throughout the month of July, join the 2019 NC Statewide Star Party hosts for special events around the state. These hosts include parks, museums, historic sites, and libraries, and you can find an event near you at https://www.ncsciencefestival.org/starparty/

Visit Morehead Planetarium and Science Center for the "lunar landing" edition of our Carolina Skies planetarium show. In addition to finding stars and constellations in the current night sky and experiencing a virtual fly-through of the universe, you'll learn how Morehead trained 62 astronauts, including the crew of Apollo 11. Carolina Skies: Lunar Landing edition is offered six days a week this summer (2019). We offer special editions of Carolina Skies throughout the year. Check here for more information.