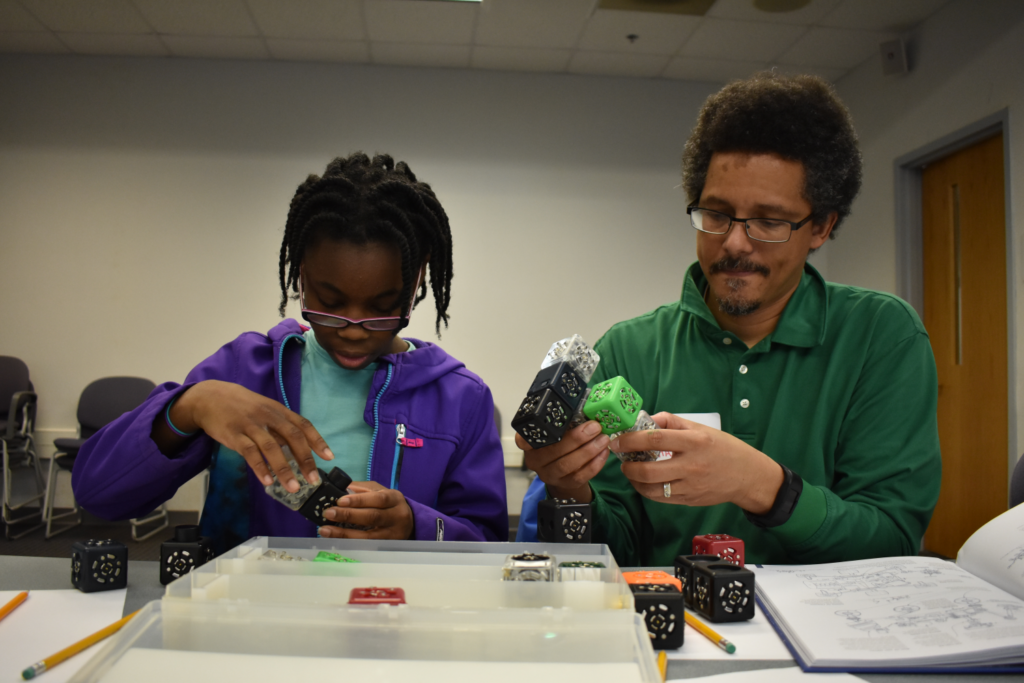 Promoting intergenerational collaboration, understanding, and experimentation through hands-on science
From the greatest galaxy to the tiniest cell, Sundial Science Club explores the world of science, technology, engineering, and math with adult/youth pairs at monthly club events. Club members investigate a new theme each meeting through interactive activities designed to spark a life-long learning of STEM. Meetings include hands-on activities, meeting scientists, touring laboratories on UNC's campus, and watching planetarium shows!
This program is supported by the Kenan Charitable Trust.