PROGRAM UNAVAILABLE
This program is currently unavailable and will resume in Fall 2022. The reservation request form for this program in the 2022-23 school year will open mid-late summer 2022.
Flexible, portable programming for schools and special events
In this new program, a Morehead educator will guide your group through standards-aligned activities that will explore STEM fields such as chemistry and physics in the classroom.
Its assembly-style component will captivate participants with interactive experiments and demonstrations performed by a Morehead educator in the school's gym, auditorium, or outdoor stage. Students will investigate force and motion, experiment with phase changes and chemical reactions, and explore other topics to support classroom learning.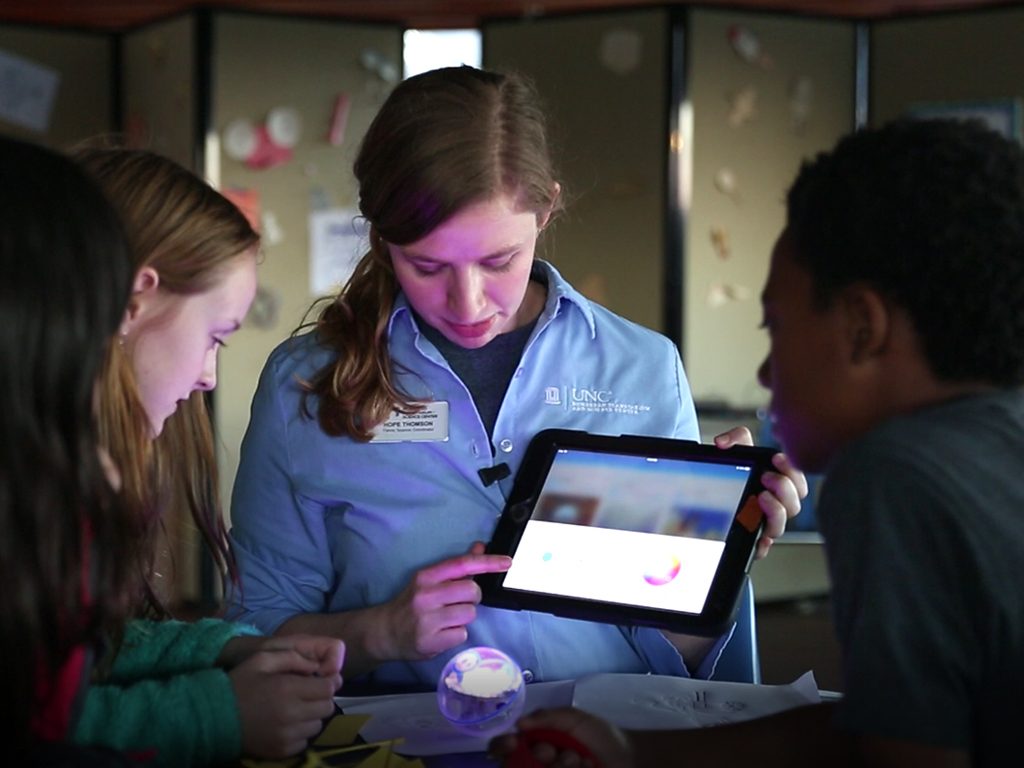 Our Physical World Live!
For Grades K-8
Length: 45 minutes to 75 minutes
Maximum Participants: Varies (please see "fees" section)
Maximum Sessions: 2 (please see "fees" section)
Request A Visit
Schools
Find complete pricing table by clicking here. 
Scholarship assistance is available pending qualifications.
Travel Fees
Sites within 90 miles of Chapel Hill: $50 per day
Sites more than 90 miles from Chapel Hill: $200 per day
All travel fees are calculated using Google Maps.
Visits canceled two weeks prior to visit date are eligible for a refund of fees. Visits canceled less than two weeks prior to visit date are not eligible for a refund of fees.
Morehead may waive this policy if the visit is canceled due to school closure for inclement weather, fire or other emergency condition.