Explore the stars at home with our new bilingual astronomy kit
To facilitate your at-home exploration, we've designed an interactive kit, complete with:
Storybook featuring Latin American sky stories
Moon Phases
Spectroscope
Sundial
Star Finder
This kit is ideal for students in grades 2 through 7.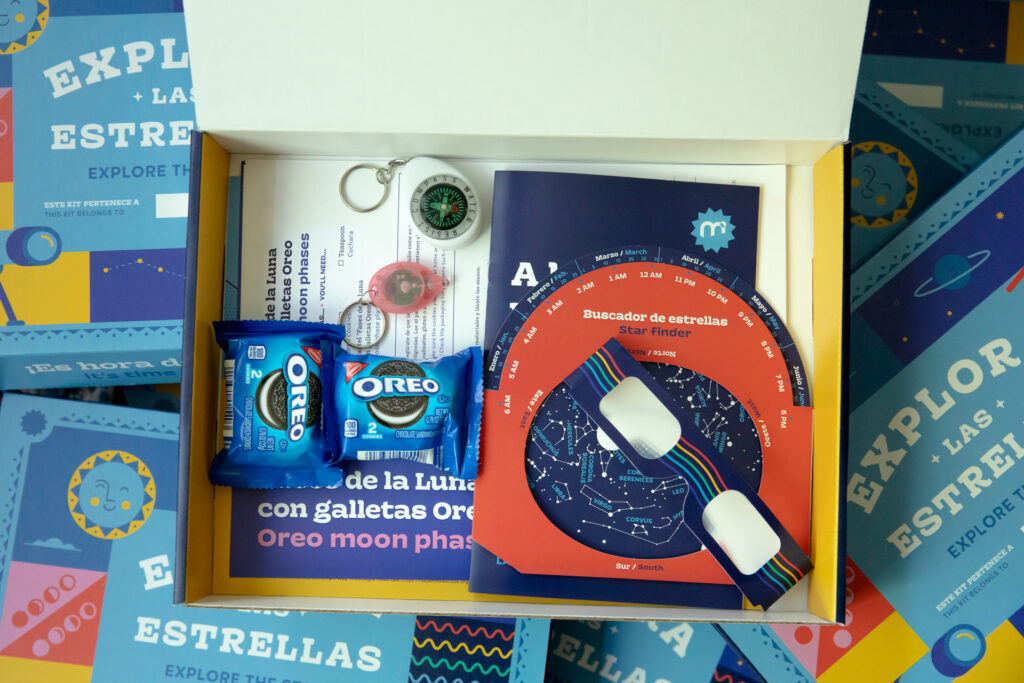 Guided Learning
With the help of Dr. Enrique Gomez, Associate Professor of Physics & Astronomy at Western Carolina University, we have four instructional videos in Spanish on our YouTube. We recommend this resource for bilingual students; students who have the ability to read closed captioning; or if an adult is helping a student use the kit.
Click on each individual image below to view Spanish-language instruction videos on how to use the kit activities.