SciVentures: Grades 6-8 Program Info & Dates
SciVentures: Grades 6-8 Program Info & Dates
Read below for SciVenture program descriptions for grades 6-8. There is also a PDF file available with complete information on camps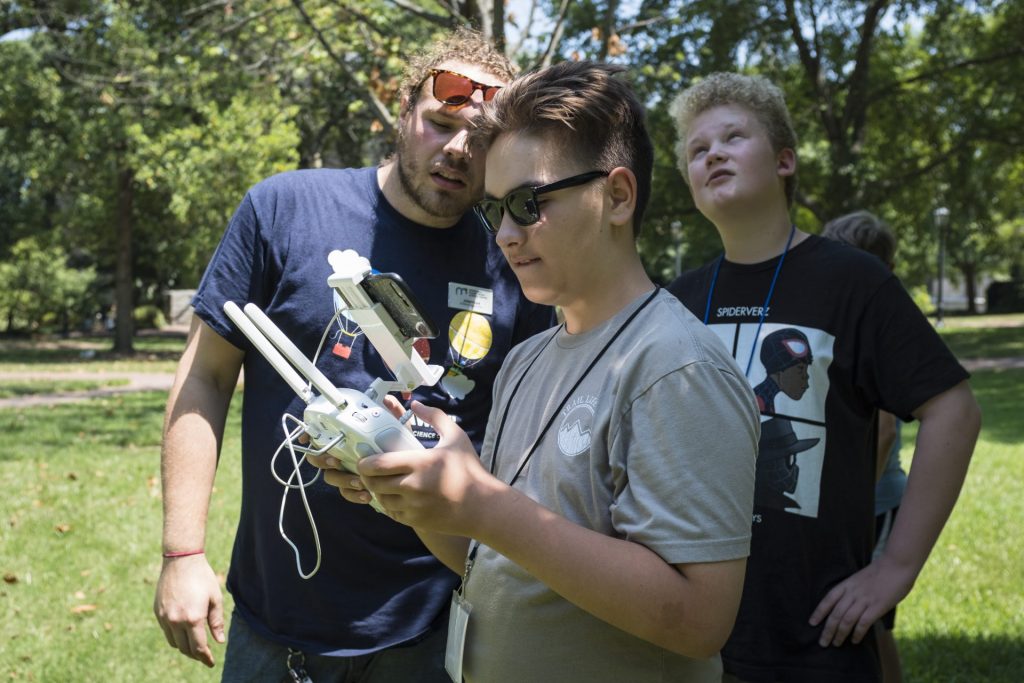 SciVentures: Grades 6-8 Summer Enrichment Program Descriptions
SciVentures: Wetland Welfare
This isn't just a camp, it's an adventure! This full-day experience is for middle school students who love science and don't mind getting a little bit muddy. SciVentures: Wetland Welfare brings true-to-life field work and lab experiences together to create week-long excitement, as students study water quality, build weirs, and search for local organisms.
June 15-June 19
June 22-June 26
June 29-July 3
SciVentures: Drone Zone
Design, construct and test your own personal drone. Explore the laws of physics and what makes things fly. At the end of camp, campers will get to take their highflying drone home!
July 6-July 10
July 13-July 17
July 20-July 24
SciVentures: Science of Slices
Some say that the secret to good pizza is in the sauce, but the secret is really in the science! From the ingredients to the oven, explore the chemistry and techniques behind making cheese, mixing dough, cooking sauce and preparing toppings. Learn what gluten is and how it helps pizza, taste-test cooked sauce and raw sauce and investigate the differences between local, fresh ingredients and mass-produced ingredients. Morehead's kitchen is your lab!
*This camp is not recommended for children with food allergies or food sensitivities.
July 27-July 31
Aug. 3-Aug. 7
Aug. 10-Aug. 14