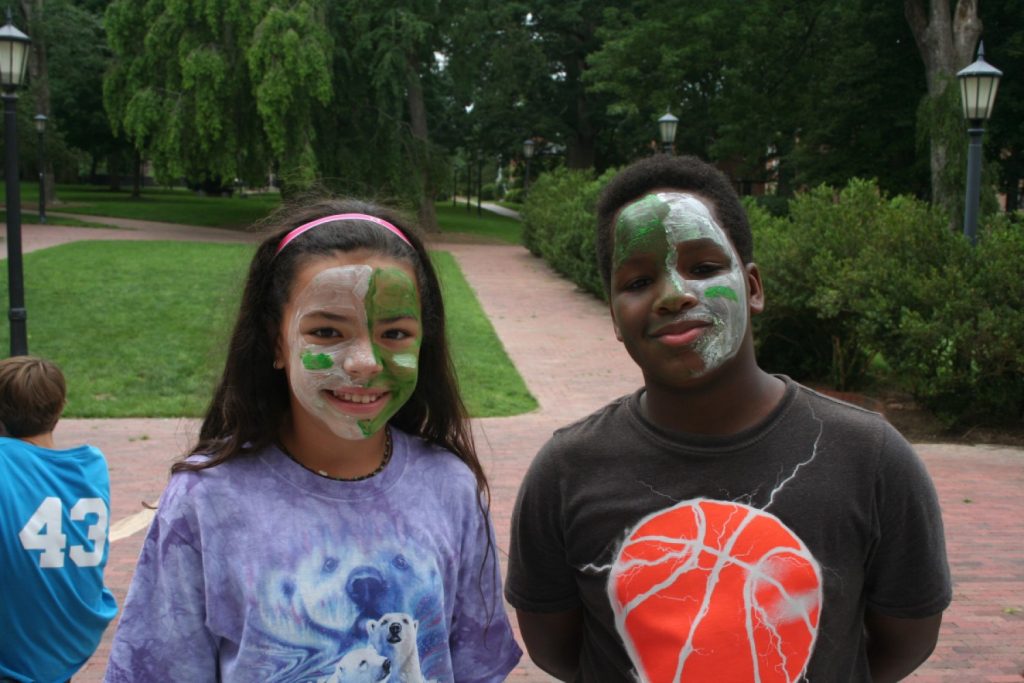 A program designed to foster a lifelong love of science.
Located on UNC's campus, the Morehead Afterschool Program (MAP) is a high quality program that fuels the natural inclination of K-5 children to explore and discover the world around them.
We've incorporated elements of Morehead's successful summer camps with components of the best afterschool programs. We explore different topics and themes – all relating to discovery, invention and imagination. We offer age-appropriate programming developed around monthly themes relating to exciting science topics, including astronomy, chemistry, physics, and robotics. And of course, we create a warm, nurturing environment where your child can make friends and have fun!
The Afterschool Program is not currently being offered for the 2021/22 school year. Please check back for updates.
Registration Fee: $75.00*
Monthly Tuition: $320.00
*This fee may vary and will be based on when your student is enrolled. 
Payment: The full-year tuition may be paid upfront or month-to-month via automatic payments charged on the first day of each month.
Discounts: 30% on all fees for a third child within the same household
MAP currently serves children from seven schools:
Northside Elementary
Carrboro Elementary
Ephesus Road Elementary
Frank Porter Graham Elementary
McDougle Elementary
Morris Grove Elementary
Seawell Elementary
MAP follows the Chapel Hill-Carrboro City School's calendar, and does not operate when school is not in session. For 2019-2020, the program runs from August 27, 2019 to June 12, 2020.
3:15–4:00 p.m. | Arrival at Morehead and outside activity, weather permitting
4:00–4:15 p.m. | Snack
4:15–5:00 p.m. | Science Activity
5:00–5:30 p.m. | Storytime, quiet play, and/or homework help (depending on age)
5:30–5:45 p.m. | Pick up
We maintain a 10:1 ratio of children to staff.
MAP is designed and directed by experienced science educators and staffed by UNC science, education and related majors who are dedicated to sharing science with children. We also take advantage of our location on the UNC campus by engaging with world-class UNC faculty, touring campus labs and visiting UNC's cultural resources.