Commitment to Inclusion
As a key contributor to educational excellence in science, technology, engineering, and math (STEM), we understand our responsibility to create programming that meets the needs of the communities we serve. We recognize the importance of providing accessible, equitable, and inclusive opportunities for science education engagement. We work to develop an interest in STEM to forge pathways for an enhanced understanding of science and future education and career opportunities.
We commit: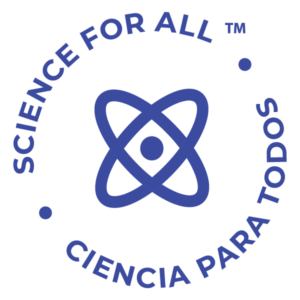 Share science across the state through the North Carolina Science Festival (NCSciFest) to increase the public's access to fun, high-quality science experiences like expos, family science days, and educational lectures—

learn more about NCSciFest here

Deliver on-site and outreach programs that are accessible at little to no cost including: the

GSK Science in the Summer program

that provides free summer programming and community events like Teen Science Café, Skywatching events, and more

Support a robust scholarship fund program to invite schools with limited funding for on-site and at-school visits

Translate and share groundbreaking research from scientists at the University of North Carolina at Chapel Hill through our

on

–

site exhibit spaces

and outreach events—

learn

more about our Broader Impacts

work

here
Advance the

Hidden No More

initiative, which aims to tell the stories of people whose contributions have not been widely acknowledged and accepted 

 

Develop intentional programming that shares stories with multiple, diverse histories, voices, and perspectives 

 

Tales of the American South

shares often hard-to-tell stories about the American South's complicated history, its present, and its hopeful future. You can also explore other

tales of the American South

through the creative lens of students in the UNC Hussman School of Journalism and Media.

 

Support a diverse STEM community by providing opportunities for mentorship and modeling, allowing students to better envision themselves as scientists and support STEM careers by offering professional development opportunities 

 

FUTURES is a STEM outreach program that empowers community college faculty, staff, students, and alumni to connect with their local community through sharing their personal stories.

 

SciMatch connects amazing scientists and STEM professionals with middle school teachers to help inspire the next generation

 

STEMville Science Spectacular

offers students grades 4 through 7 an opportunity to explore science careers first-hand 

 
Remain active and accountable in our commitment through our IDEA committee (established in 2015) serving to meet the organization's inclusivity, diversity, equity, and accessibility goals. This group is tasked with assessing our internal and external policies and procedures and identifying areas of opportunity to better connect with our visitors, partners, and employees.

 

Make high-quality education and training on inclusion, equity, and diversity available to all members of the Morehead staff including student staff

 
Diversity and Inclusion Statement
Morehead Planetarium and Science Center believes it is essential to create inclusive environments and empower people who have unique perspectives. By embracing our collective similarities and differences, we enrich the quality and scope of our service to North Carolina and beyond.
Questions, comments, or suggestions?
Please contact:
Crystal Harden, EdD
Director of Program and Inclusion Initiatives
Chief Diversity Officer
charden@unc.edu
919.843.8496