Morehead Planetarium and Science Center understands our important role in actively creating an accessible, anti-racist and inclusive society. We hold this as one of our greatest responsibilities considering the amount of work we have to do in the world of science, specifically.
We commit: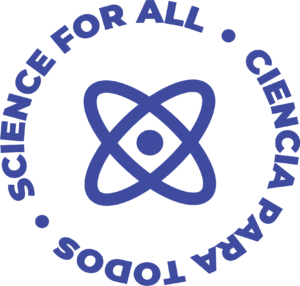 We recently launched a new bilingual project, Explora las Estrellas, to encourage families to explore the sky together at home. Learn more about the project here. 
We founded the the North Carolina Science Festival (NCSciFest) in 2010 to increase the public's access to fun, high quality science experiences like expos, family science days, and educational lectures. Learn more about NCSciFest here. 
Over the last 20 years, we've developed a number of onsite and outreach programs that serves the entire state of North Carolina at little to no cost including our GSK Science in the Summer program that provides free summer programming to students in ten counties. We also partner with community organizations like Boys & Girls Clubs to provide quality science enrichment during their after school programs. Learn more about our programs here. 
Beginning Summer 2020, we will be releasing 100 untold stories as a part of our Hidden No More initiative, which aims to tell the stories of people whose contributions have not been widely acknowledged and accepted. Read more about our Hidden No More projects here.
As a part of our reimagined future, we will be highlighting research from scientists in our very own community at the University of North Carolina at Chapel Hill. Once reopened in Fall 2020, visitors will experience important ground-breaking research through our brand new exhibits.
We've developed a fulldome planetarium show, Tales of the American South, to share the often hard-to-tell stories about the American South's complicated history, its present, and its hopeful future. You can also explore other tales of the American South through the creative lens of students in the UNC-CH Hussman School of Journalism & Media.
In 2015 we created a committee to support our ongoing diversity, equity and inclusion efforts as an organization. This group is tasked with assessing our policies and procedures, and identifying areas of opportunity to better connect with our visitors, partners, and employees.
Please find some of the current policies in place at Morehead that aim to protect our constituency groups. Read more here.
Statement of Support for our BIPOC Colleagues
Morehead Planetarium and Science Center believes it is essential to create inclusive environments and empower individuals who have unique perspectives. By embracing our collective similarities and differences, we enrich the quality and scope of our service to North Carolina and beyond. We are heartbroken that so many Black, Indigenous and Persons of Color at UNC feel undervalued. As your friends, peers and colleagues, we want you to know that we reaffirm our commitment and will continue to partner with anyone that wants to work with us to create a fair, equitable and just society.
One project, "Hidden No More: Shedding light on science stories in the shadows", is designed to highlight the stories of science contributions made by individuals from historically marginalized groups. We look forward to sharing the incredible stories of scientific contributions made by Mercedes López-Morales, Kamāl al-Dīn al-Fārisī, Lewis Latimer, the Indigenous People of the Americas, Gabriela González and Hakeem Oluseyi. We are also partnering with community colleges throughout the state to empower their faculty, staff and students, many of whom are the first in their families to pursue post-secondary education, to tell the stories of their educational and career paths. We pledge to tell these and other stories campuswide, statewide and nationwide.
There is still so much to do to elevate voices that are often muffled and ignored. We are eager and committed to do whatever is necessary to ensure all of us feel that we rightfully belong.