Morehead Planetarium & Science Center understands our important role in actively creating an accessible, anti-racist and inclusive society. We hold this as one of our greatest responsibilities considering the amount of work we have to do in the world of science, specifically.
We commit: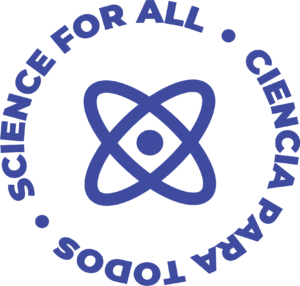 We recently launched a new bilingual project, Explora las Estrellas, to encourage families to explore the sky together at home. Learn more about the project here. 
We founded the the North Carolina Science Festival (NCSciFest) in 2010 to increase the public's access to fun, high quality science experiences like expos, family science days, and educational lectures. Learn more about NCSciFest here. 
Over the last 20 years, we've developed a number of onsite and outreach programs that serves the entire state of North Carolina at little to no cost including our GSK Science in the Summer program that provides free summer programming to students in ten counties. We also partner with community organizations like Boys & Girls Clubs to provide quality science enrichment during their after school programs. Learn more about our programs here. 
Beginning Summer 2020, we will be releasing 100 untold stories as a part of our Hidden No More initiative, which aims to tell the stories of people whose contributions have not been widely acknowledged and accepted. Read more about our Hidden No More projects here.
As a part of our reimagined future, we will be highlighting research from scientists in our very own community at the University of North Carolina at Chapel Hill. Once reopened in Fall 2020, visitors will experience important ground-breaking research through our brand new exhibits.
We've developed a fulldome planetarium show, Tales of the American South, to share the often hard-to-tell stories about the American South's complicated history, its present, and its hopeful future. You can also explore other tales of the American South through the creative lens of students in the UNC-CH Hussman School of Journalism & Media.
In 2015 we created a committee to support our ongoing diversity, equity and inclusion efforts as an organization. This group is tasked with assessing our policies and procedures, and identifying areas of opportunity to better connect with our visitors, partners, and employees.
Please find some of the current policies in place at Morehead that aim to protect our constituency groups. Read more here.
An Open Letter from Our Director
Dear Friends,
My colleagues and I are sad, angry and overwhelmed by the systemic racism that perpetuates a culture of weaponizing police against persons of color. We encourage everyone to activate the activist within you and find ways to respond to combat the ultra-militarization of police action against the very people they are supposed to protect and serve.
It's reasonable and appropriate to ask and demand answers to why having "the talk" in many homes has to do with the birds and the bees, while "the talk" in the homes of Black Americans is about educating their children on how to remain safe and alive when police are present.
Part of our role as an educational institution that serves children is to lead by example and provide equal opportunity for all children to engage with science in meaningful ways. We believe that Black children deserve to experience the wonder of science and the innocence of curiosity and exploration.
We stand in solidarity with and support our friends and colleagues who are risking their lives to protest these injustices during the COVID-19 pandemic, because systemic racism is the worst infectious disease we face as a society.
We condemn the personal fragility that makes some feel threatened by the words "Black Lives Matter." The true threat is that we are in a place where we have to declare that Black lives matter.
As Morehead's mission says, we are "to engage the public for an improved public understanding of science, technology and health". Our country is not healthy and needs a better understanding of what that means.
We invite you join us in combating the racism that is so prevalent in our society.

Todd Boyette
Director | Morehead Planetarium & Science Center